Kansas Tourism, in partnership with jhP, have used the platform to target influencers, grow their social media following, gain strategic insights on each of the personas they're targeting and launch a number of social media campaigns.
Last year, for example, Kansas Tourism announced an Instagram and Twitter campaign using CrowdRiff called #KSbucketlist. A list of must-see attractions was nominated and selected to be the top 70 in Kansas. Users were then asked to post pictures of their travels to those locations, and Kansas Tourism chose a random monthly winner from the pool of users that posted from one of the listed locations, using the hashtag.This year's campaign, #NoPlaceLikeKS, is more open ended, and encourages their followers be a little more creative. It also takes the contest component one step further.

"This time we're asking people to go on there and vote, and the winner with the most number of likes monthly will be contacted, and their photo will be used in some kind of advertising, and that is where we begin to push user-generated content into our other marketing pieces," says Hildebrand.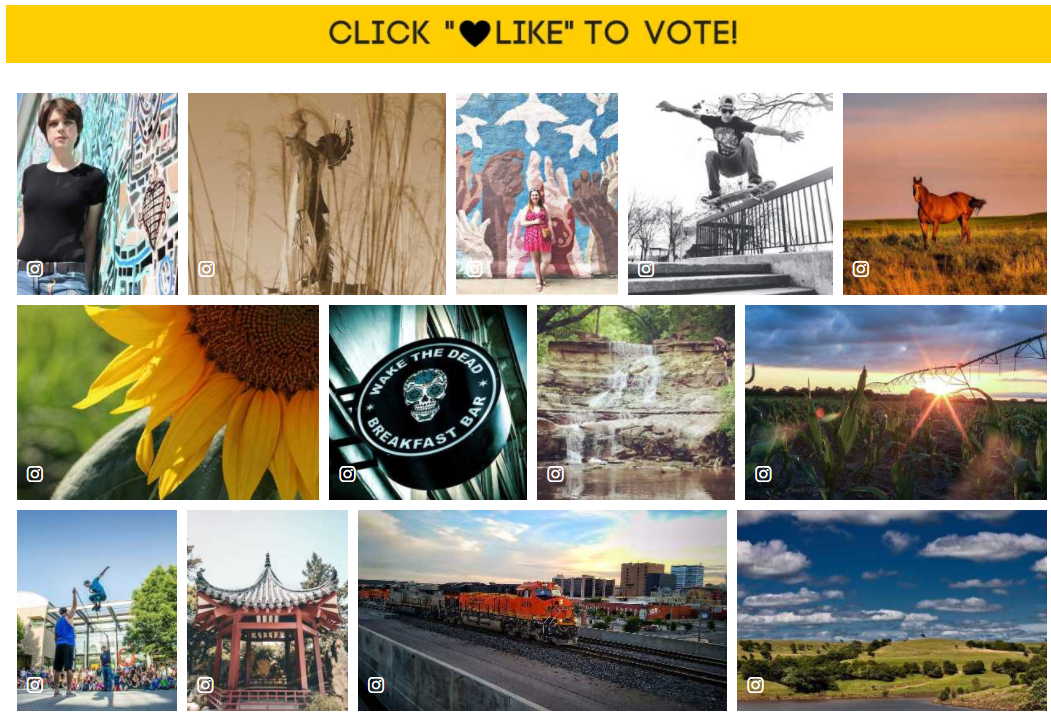 The winning images are used across a range of marketing materials, including newsletters, online and print ads. "Anything that can involve an image from a consumer rather than something that we go out and take ourselves," she explains.
The marketing team is also using social media campaigns to help expose locals to lesser-known corners of the state that they may not discover otherwise. Morgan explains that they have begun organizing Instameets, wherein groups of social photographers gather in person to meet fellow enthusiasts and post pictures to their accounts. While the first meet-up took place in Lindsborg, the Kansas Tourism team has been encouraging more Instameets in smaller and lesser-known locations as well as locations not often captured by travelers.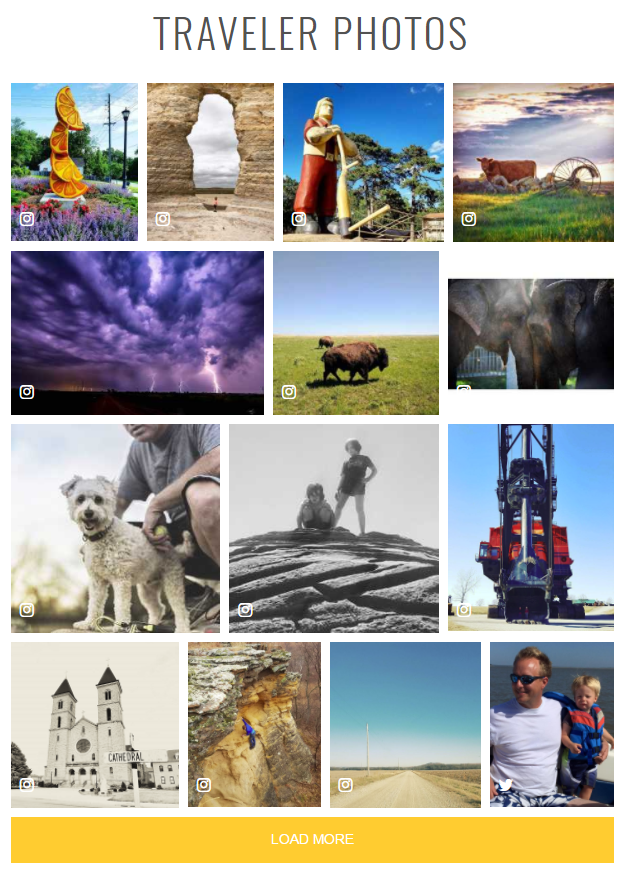 "It also helps us push out content with a greater reach to our consumers, which we can obtain through partnering with influencers."
Morgan adds that before CrowdRiff, organizing and measuring the success of these social media campaigns would have been nearly impossible, especially with the limited resources available.
"We had to find people to come [to the Instameet], and if we didn't have CrowdRiff we'd have to go through Facebook and Instagram searching for hashtags hoping to find people. CrowdRiff cuts the time down dramatically, and we're able to find people with the content that we want to target."
Though their budget is often limited and never guaranteed, Morgan and Hildebrand are able to identify, track and reach the highly varied personas that flock to the state for drastically different reasons and at various times of the year.
"Instead of having the Kansas brand voice, you get hundreds of thousands of voices from user-generated content to help spread the message," said Morgan.