Drumroll please…the 2017 VIZZI Award Winners!

Earlier this year we announced a new award for the travel and tourism industry — the VIZZI Awards for Visual Influence. We wanted to recognize the work of destination marketers who were models of great visual storytelling.
Entries came in from around the world, giving our judges the difficult job of choosing the winners.
So, without further ado, we are thrilled to announce the winners of the 2017 VIZZI Awards.
From the judges:
I chose Travel Manitoba as having the best use of social media visuals as their content told a story that piqued my curiosity as a traveler. Looking at their feed, the overall visuals go together and provides a balanced experience. Travel Manitoba executes incredible content, and it was great to see the feedback from their audience through engaged comments.
Best Video Storytelling – GoNOLA
From the judges:
I chose Go NOLA as having the best video storytelling as their personality and branding shined through their video content. It felt fun, playful, and invited me in to be interested in what New Orleans had to offer as a destination. The first video I watched sparked my interest so much so that it had me clicking through their video playlist to view more.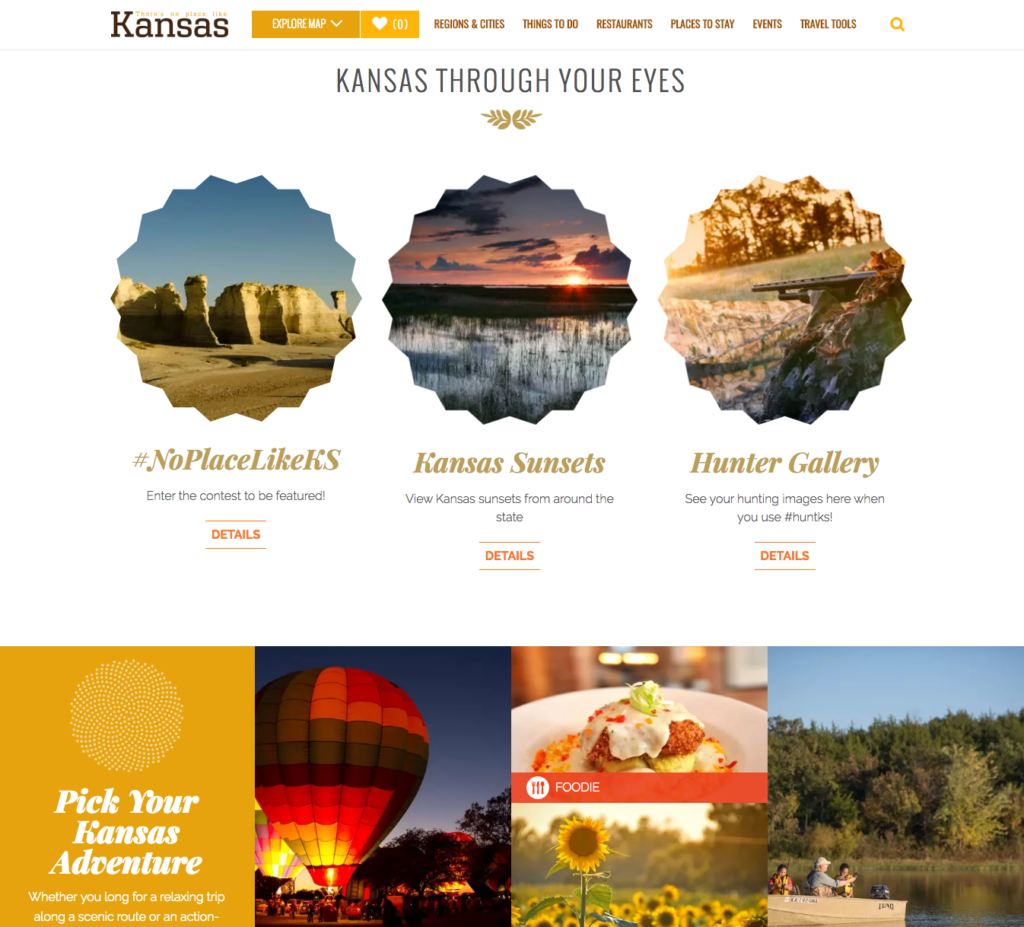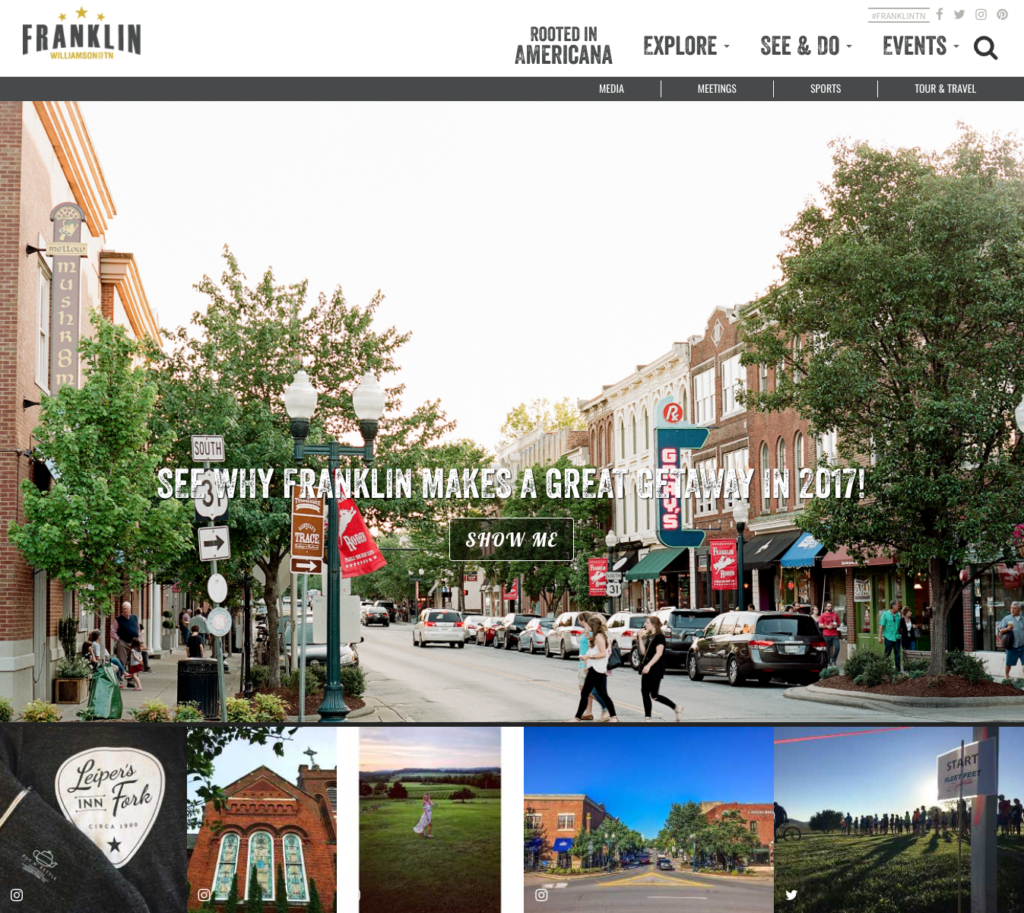 From the judges:
Imagine being a kid in grade school expecting a test and instead taking an unexpected field trip to a nearby place filled with horses, country stores, musicians and sunlit fields. The Visit Franklin website showers you with that type of surprise, with images as warm as summer rain. The trick here, I think, is smart image curation. Each photo alone isn't brilliant, but the web page design collection gives you windows to Franklin's soul.
I chose Kansas Tourism as having the best visual website as the first impression stuck with me. It was clean, precise, and had stunning visuals that shared their story. The interaction on the website was clear and with directional buttons, I could find the information I needed in a few clicks. The visuals felt warm and inviting, making me want to visit Kansas.
Visual Influencers
We want to give a thunderous round of applause to all the brands who entered and shared their inspiring examples of great visual storytelling. And a special thanks to our judges Ben Kunz, Nick Hall and Jessica Wright for their time and insight.
See you next year!