3 Ways CrowdRiff Makes Blogging Easier for DMO Content Teams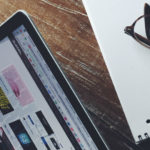 Did you know 80% of people are more likely to read your blog content if it's paired with colorful visuals?
That's one of the many reasons DMOs need to focus on engaging visuals as part of their content marketing strategy.
But we all know that it's not always easy to find interesting, relevant visuals – especially if you're publishing a ton of niche blog content and need the right images to match.
Even if you spend hours looking for the right photos on social media, you could end up settling for something less-than-perfect just to meet the deadline.
With CrowdRiff, it's never a problem to find visual content that makes your blog posts really pop – even if you're on a tight publishing schedule.
Let's explore why:
The Top 3 Benefits of Using CrowdRiff for Your Blog
1 | Maintain an ever-growing library of visuals right at your fingertips
You know that your locals and visitors are creating and sharing tons of new visual content every day. The good news? CrowdRiff discovers that content and gives you direct access to the most up-to-date social visuals from your destination.
That means you can find authentic visuals for all of your blog posts, including those that can be tricky to get your hands on. For example, if you want to write something like top 5 date night locations for Valentine's Day, you can use CrowdRiff to easily get photos of real couples in each spot — instead of the more generic restaurant front photos you might typically default to.
As Molly Allwein, Digital Marketing Manager for Visit Pittsburgh, puts it:
"Everything is pointing to lower and lower attention spans for people reading digital content, and they spend more time on pages that have compelling visual images. CrowdRiff gives us unlimited access to photos that are new and relevant."
CrowdRiff also lets you upload owned video and photos, so you can store and search through all of your visuals in one place.
When it's so easy to find the best videos and images for every topic, you can't help but get creative in your use of visuals. Not only will the range of visuals in your library help you inspire more travelers to visit, they'll also inspire you to create more amazing content that showcases your destination.
2 | Search and find exactly what you need in seconds
Let's say you're looking for a photo of a group of baby boomers on a golf course in your destination. If you're like most content teams, you'll look in a bunch of different places for a photo like that — your DAM, Dropbox, the pictures folder on your computer…
But what if each time you needed an image or video for a blog post, you could perform a single search to uncover hundreds (maybe thousands) of relevant, engaging visuals?
CrowdRiff consolidates all your visual assets into one, easily-searchable library. So, instead of spending your time scouring social media or digging through hard drives for that one perfect image, you can find it almost instantly.
Even though your visual library is massive (and growing every day), you'll never have to tediously sift through content again.
Why?
Because CrowdRiff uses image recognition to auto-tag your photos and videos. So, all of your visual assets are tagged properly every time – whether they're from social media or you uploaded them yourself.
Plus, our robust search capabilities let you find the most relevant photos within seconds.
You can even search within different time frames, so you not only find photos of exactly what you're looking for, but also when.
Whether you want to search for videos from last night or last summer, you can use CrowdRiff to find what you need. In fact, CrowdRiff can surface social content from up to five years ago.
3 | Easily embed photos, videos, and galleries with the click of a button
When you're ready to transform CrowdRiff visuals into engaging blog content, you can either create a gallery or embed individual photos.
With either option, you'll be surprised by how much CrowdRiff streamlines your workflow. Instead of taking ten minutes to find a single photo for the first items in your "Top 10 Retro Diners" listicle, you could take half the time to curate ten photos per diner!
CrowdRiff galleries are perfect anywhere you want to display multiple photos together. Adding a gallery to a blog post bumps up engagement because readers are not only given a variety of visuals to explore, but they can click into each picture to get more details too (such as location, original caption, username, etc.)
In fact, CrowdRiff customers using galleries typically see a 4X increase in time on site and a 30% drop in bounce rate.
Single content embeds, on the other hand, allow you to place individual photos or videos within your blog post. This is a simple solution for when you find one specific image in CrowdRiff, and simply want to embed that one visual in your blog post.
Both options are as easy as copying and pasting an embed link into your CMS – just like you would to embed a video from YouTube.
"Making those galleries for the blog with CrowdRiff has been a huge time saver, because before we had to sort through all the Facebook pages of various businesses to find usable shots. Now if I want to write about '10 Restaurants to Eat at This Summer' I just look up each restaurant on CrowdRiff and I can easily compile a gallery of nice food shots with user-generated content."
A few of the extraordinarily visual blog posts created using CrowdRiff
While there are tons of ways DMOs can get creative with CrowdRiff, we wanted to finish off today by showing you a few of our favorite examples:
Tourism Saskatchewan

uses CrowdRiff galleries to showcase a wide range of activities and landscapes within a single blog post.

In the article 5 Reasons to Love Saskatchewan Winter, each of the five reasons has an individual gallery of stunning social images. By doing so, they help tell a more holistic story of each activity they spotlight.
Visit Pittsburgh

may have been inspired by CrowdRiff visuals when they came up with the idea for

8 Behind-the-Scenes Pittsburgh Experiences

, which focuses on real, local experiences as photographed by their guests and locals.

What's more, CrowdRiff galleries automatically provide context for each image. For instance, readers can hover over or click on any of the visuals in the brewery tour gallery to see where it was taken and read the full Instagram caption.
CrowdRiff brings any blog visuals you could need right to your fingertips
There is a library of accessible blog visuals waiting for you in CrowdRiff. Get a demo to see for yourself how easy CrowdRiff can make blogging, as well as how it can benefit your entire marketing team.