5 Fun Ways DMOs Are Using On-Screen Publicity to Attract More In-Person Visitors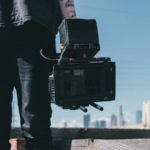 Any traveler who's ever been obsessed with a television show knows the excitement of visiting the filming location in person.
As more destinations embrace the power of the small screen for attracting new visitors, DMOs are coming up with creative ways to leverage the publicity they've gained from television shows (or movies) filmed in their location.
If you're looking for inspiration for your own destination, here are some of our favorite ways DMOs are infusing pop culture and T.V. fandom into their brand.
1 | Leverage the influence of celebrities so that local businesses can shine brighter
Fans of a TV show are often huge fans of the actors behind their favorite characters too — meaning most people would be pretty stoked to visit some of the local businesses they frequented while filming.
That's why the Nashville (AKA Visit Music City) website has an entire page dedicated to places the stars of Nashville spend time in the city. The list includes twenty local restaurants, bars, and venues where Nashville actors have been spotted.
Pretty excited about another new #NashvilleCMT tonight. You?
We'll be live-tweeting fun facts & locations like this one on 2nd Ave. Tune in! pic.twitter.com/cJBLzPUzus

— Nashville Tennessee (@visitmusiccity) July 6, 2017
Not only is this a fun way to promote local businesses, but it also entices more visitors to come for a chance to "sit in the same chair Hayden Panettiere sat in".
Visit Albuquerque's "What the Breaking Bad Actors Say about New Mexico" shows another way DMOs can work the actors of a locally-filmed series into their web content.
Along with an interactive map and self-guided tour, the website features quotes about what they love about Albuquerque from stars of the insanely popular series. As high-profile and admired individuals, their recommendations go a long way with fans.
2 | Use visuals to give fans a taste of the experience that awaits
If your destination is home to a famous TV show, chances are you've already created some sort of guide online that highlights the most iconic filming locations.
But here's how to step it up a notch.
The Last Song, the Nicholas Sparks novel turned movie, featuring Miley Cyrus and Liam Hemsworth, was filmed on Tybee Island, just off the coast of Georgia.
Visit Tybee goes beyond simply listing out the film locations, and instead frames their tour in a blog post, where visuals are the anchor of the post.
The post invites readers to "explore Tybee Island like the characters from the last song," framing each location they showcase within the film's storyline, and giving tidbits of extra information (check out their blurb about Tybee Island Wedding Chapel!).
The reason this post resonates so much better than the traditional "Filming Locations" web page, is that since it's so highly visual, it has the power to transport the reader back into the throws of the story they love so much.
Help your readers visualize the experience of jumping into your destination and "exploring it like the characters," and give them a taste of the excitement they might feel if they come in person.
3 | Make a game out of revealing filming locations!
Tourism Ireland knows that Game of Thrones fans are serious about the hit HBO series. They also know that diehard fans can't resist a #GoT trivia challenge.
That's the brilliance behind their quiz, "6 filming locations only true Game of Thrones fans will recognize."
By presenting the simple matching game as a test (that only true Game of Thrones fans will pass), Tourism Ireland is prodding at the egos of viewers everywhere.
Not only is a quiz fun and engaging, it also reveals the exact locations where the show's most memorable scenes were filmed. After doing the quiz, fans have this information at the ready and are equipped to start planning their journey to Westeros — I mean, Northern Ireland.
Interested in what else Tourism Ireland is doing to lure GoT fans to Northern Ireland? Check out our feature on Doors of Thrones.
4 | Don't allow local legends to be forgotten
Anyone who thinks you only get 15 minutes of fame doesn't realize how passionate fans can get about pop culture icons.
So even if your destination was made famous for something a couple years back, don't let the momentum die!
One DMO that is rocking this out of the park is Tupelo. While they're not famous for a particular series or film, it is the birthplace of rock n' roll legend Elvis Presley – and they milk this claim to fame for everything it's worth.
On this day in 1954, @ElvisPresley records "That's All Right" at Sun Studios. The world is never the same. #MyTupelo https://t.co/xRrLm0WNGq pic.twitter.com/YoomsOwleG

— Tupelo Mississippi (@MyTupelo) July 5, 2017
From Elvis-themed competitions to statues honoring the late king, the residents and businesses of Tupelo have fully embraced the spirit of Elvis as the main attraction of their town.
Their social media profiles are overflowing with Elvis jokes, trivia, and references to the legendary singer. This keeps the memory of Elvis alive and well in his hometown and draws in music lovers and Elvis fans from all over the world.
The Elvi (yes, we have a plural for Elvis) are IN the buildiing! Elvis Tribute Artist competition about to kick off in @BCSARENA. #MyTupelo pic.twitter.com/0B0Wa13M8p

— Tupelo Mississippi (@MyTupelo) June 2, 2017
So, if you've got a connection to a popular show, movie, or celebrity from any era, take a page from Tupelo's book, and make sure you're always known for it!
5 | Showcase the excitement other fans have experienced in your destination
You can be sure that any fan visiting the set of their favorite TV show is going to be sharing photos all over social media.
So when you're promoting your own destination's filming locations, make sure to showcase the happy faces of excited fans that've been transported right smack dab in the middle of their favorite show.
Nashville Fan Photos
Breaking Bad Fan Photos
The Last Song Fan Photos
Game of Thrones Fan Photos
Elvis Fan Photos
Don't underestimate the power of fandom!
Popular TV shows and movies often have cult-followings.
If you can tap into their fan base, you're tapping into an entire demographic of travelers who are predisposed love your destination.
We hope these examples have inspired you to go above and beyond with your own destination marketing. Good luck!
---
Recommended Reading