5 Key Takeaways From ESTO 2018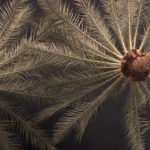 Braving the Arizona sun in mid-summer might raise a few eyebrows, but for those that attended ESTO 2018 the destination and venue could not have been more perfect.
Between the pool at the JW Marriott Phoenix Desert Ridge Resort & Spa and the conference happening within, CrowdRiff's third visit to ESTO was a perfect balance of productivity and relaxation. The only downside of the event is that were so many concurrent sessions that looked interesting, so I was only able to attend a fraction.
Here are my top takeaways (and some fun photos!) from ESTO 2018:
1) There's a New Visual Format in Town
As I shared in our ESTO Learning Lab, the rise of Instagram and Facebook Stories as well as AirBnB Experiences has led to a growing emphasis on creating content that is vertical, brief and temporary. The new format will challenge digital marketers to get more creative when telling visual stories on key social media platforms. For example, a tall building might fit naturally into a vertical format, but a landscape shot will now require some creative panning. It also makes it challenging to repurpose existing b-roll. This more temporary format also favors shorter bursts of content over longer takes. As a result, marketers will be challenged to use both images and videos to tell a big story in smaller pieces.
2) It's As Important to Share Our Failures As It Is Our Successes
One of the reasons why I love ESTO is that it exposes attendees to honest and unfiltered advice, even when the stories behind the lessons are tough to share. In a session titled Flip or Flop Marketing: Unexpected Successes and Unfortunate Misses, attendees were treated to both easy and the hard-learned lessons. After all, so much of what we do as marketers—especially in the travel and tourism industry—is so public, and we don't always get things right. Hearing those candid stories really helps bring us together as a community, one that learns from each other. Kudos to Tom at Visit Hollywood for sharing their painful story about an unsuccessful rebranding effort. I think every marketer in the room felt their heart sink during his presentation!
3) Brand Building (or Rebuilding) Takes Time
One of the more interesting presentations I happened to catch during my time at ESTO 2018 was delivered by Visit Panama City Beach, a destination in Florida that had struggled to shed its reputation as a spring break party town. Media reports of the annual festivities had tainted the town's reputation through the remaining 50 weeks of the year, so much so that its city council moved to ban alcohol from its beaches a few years ago. Though the DMO didn't participate in the decision they moved quickly after it was finalized to rebuild its brand as a family-friendly vacation destination. During the conference representatives explained how they got the local community involved in rebranding the town in stark contrast to its former reputation. It took sustained effort over multiple years, and after nearly three years they are proud to see visitors of all ages enjoying their alcohol-free beach.
4) Sharing Best Practices in Quickly Evolving Tech Landscape
Technology is a vital part of any marketer's job, and with the rapid advancement of industry tools it can be difficult to establish best practices before they're obsolete. One of the reasons why this event is so important to our industry is because it gives digital marketers an opportunity to compare notes on how best to use the new tools at their disposal. Through a series of sessions titled Hacks and How-Tos on Digital Marketing panelists shared some useful tips and tricks that can help maximize their potential. Special shoutout to Chad Hays from Visit Phoenix for his deep dive into how they use CrowdRiff. With over 200 CrowdRiff galleries on their website, Chad shared his logical and manageable workflow to keep content up to date, ensuring that their most viewed content stays fresh and their lower traffic pages aren't forgotten.
5) The Industry Is Still About People
Despite us all spending more time on our devices than ever before, ESTO '18 really drove home the importance of maintaining face-to-face relationships. While we have the tools to communicate at a distance there's really no substitute for in-person conversation. Each session and presentation was informative and inspiring in its own way, but the best part of ESTO for me were the casual conversations you have in the hallways or over a drink with partners, customers and friends. Especially in such a tight-knit industry like ours, it's important to travel for work, and equally as important to leave a little bit of room to unwind and connect during each adventure.
Shout out to whomever is handling @USTravelESTO's social. Helpful, engaging others, and funny. This is what social is about. Well played! #esto18.

— Jarrod Lyman (@jarrodlyman) August 14, 2018
ESTO is a must-attend event for our team, and we are already looking forward to next year's event in Austin, Texas. See you there!