5 Things You Need to Know Before Going to Destinations International's 2018 Annual Convention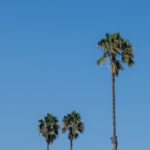 It's that time of year again.
Destination International's 2018 Annual Convention — in Anaheim this year — is just around the corner!
Whether this is your first time going or if you're an Annual Convention veteran, here's what's new, what you should pay attention to, and what you can expect from Destination International's biggest yearly event.
1 | There's an easy way to mark the sessions you're particularly interested in in your calendar
You're probably already aware that you can browse through all the sessions on the Destinations International website. But did you know you could add any session straight to your calendar too?
There's a little bookmark button next to each session name. When you click on it, it downloads an event file which you can then import into your Google Calendar, iCal, Outlook or whatever calendar app you use!

If there are any sessions that catch your eye, it's a good idea to mark them down beforehand, so that you're not scrambling on the day of.
We also wanted to give an extra shoutout to the exciting session that Graeme from Destination British Columbia and Dan from CrowdRiff are putting on (shown above). Last year Destination Canada launched the world's first national UGC Partner Network, powered by CrowdRiff. This talk is going to elaborate on how this partner network is changing the way Canadian DMOs, attractions, and other travel brands collaborate on visual content.
2 | Don't forget to pack some work out gear!
Who says going out of town means your fitness regime has to fall off track? Not the folks at Destinations International.
This year, they have the Take Carra Health and Wellness program which will feature a variety of workout sessions including yoga, conscious dance, group drumming and a team 5K fun run/walk, throughout Wednesday and Thursday.
These fitness sessions take place in the morning, during lunch, and after the day's sessions, so you don't have to worry about missing a talk you're looking forward to.
3 | There's a new Brand USA Track focussed on attracting international travel
New this year to the annual convention is the Brand USA track, designed to educate American DMOs on the international travel market, and how they can brand themselves for it.
These sessions will update you on the current state of international visitation, specific trends the country is seeing, as well as shed light on some of the initiatives Brand USA is preparing for the coming year.
Some notable sessions from this track include:
A talk on the Indian Market, with insights into what the travel trade landscape looks like in India, as well as more information on cultural nuances and society in that region.

A talk on the Chinese Market, which will dive into various opportunities for American DMOs to fill the gap, as well as understanding Chinese social platforms and cultural messaging.
Here's a link to the schedule if you'd like to learn more.
4 | Your Wednesday evening is open! And Tempest is throwing a party.
Tuesday evening is the opening reception and Thursday evening is the Grand Celebration (the closing party)… but on Wednesday Destinations International doesn't have any planned events (aside from a dinner for former chairs).
Tempest is throwing their annual Travel Jam party at Rumba Room Live.
In case you missed it last year, Travel Jam is very much an event for you to dance the night away (or at least until 12am!), and Rumba Room Live is known for its rocking Latin jams.
Doors open at 9pm, so you have ample time to go back to your hotel and change into your evening clothes.
Be sure to have your phones ready for snapping and sharing, because there's going to be a live CrowdRiff Photowall, which will display photos of the event, right as you share them.
5 | CrowdRiff will be there too!
We'll be at Booth 429. Stop on by, say hi and check out our platform in person.
Here are some recaps of last year's conference in Montreal!
Other helpful links:
We hope to see you there!
If you're excited to go to Destinations International this year, give us a shoutout on Twitter @CrowdRiff. Hope to see you there.