5 tips for gathering hyper-relevant social content in the new world of Instagram
To give social users more control over the content they post, and to further develop its business platform, Instagram has changed the way travel brands track content and interact with travelers on the platform.
So what does this mean for you?
In short, you'll still be able to stock your library with piles of brand-relevant visuals, you'll just have to abide by a few rules:
You're limited in the number of hashtags you can track
The only accounts you can track are Instagram Business Accounts
You can't track locations
Change can be hard, especially if your team is used to working a certain way, but playing by the new rules will only take a few simple adjustments.
Here are five ways to keep your content library stocked with relevant UGC.

1 | Track Business Accounts
Instagram doesn't allow you to track personal accounts. You can certainly still gather individual posts (more on that below), you just can't pump all their content directly into your library.
You're free to track Instagram Business Accounts, though, so try adding attractions, restaurants, museums, travel groups and other partners you work with. Tracking Business Accounts won't count against your hashtag limit and will set your library up with a solid foundation of current, local content.
If you're not sure whether an account is a Business Account or not, just pull up the profile page on your phone – if you see a category under the account name, it's a Business Account.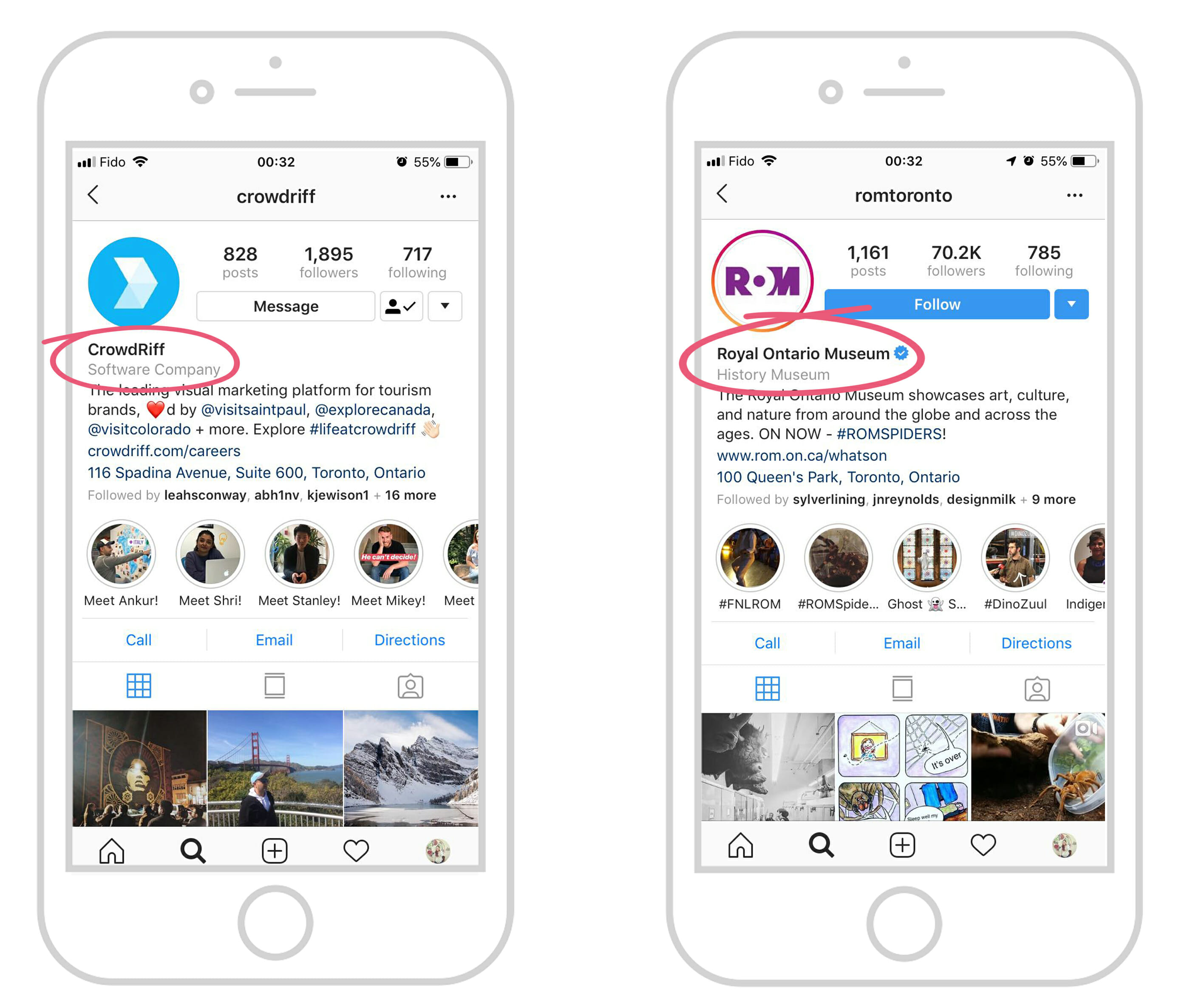 2 | Do a quick content audit before tracking a hashtag
Since you're limited in the number of hashtags you can track, it can be tempting to add the most popular hashtags you can find so you get the most bang for your buck. It's an understandable tactic, but know that it can come at the expense of relevance.
Sure, you might end up with hundreds of times as much content if you track #dogs instead of #DogsofPhoenix, but if you're Visit Phoenix, what are you going to do with a bunch of photos of dogs from Amsterdam or Seoul?
Before deciding whether or not to track a hashtag, try searching it on Instagram and seeing what you get. If it's relevant, track it. If not, try some new ones until you have a solid set.
3 | If you have the choice, take the more specific hashtag
Sticking with hashtags, when you're picking them, always try to balance popularity with relevance. A common problem for travel marketers is destinations that happen to have the same name as theirs diluting a hashtag with irrelevant content.
#Kingston might bring in content from Kingston, Ontario, or Kingston, Jamaica.
#London might be great for Visit London (England), but more trouble than it's worth for Tourism London (Ontario).
Without needing to worry about which Vancouver these photos came from (BC or Washington), tracking #YVR instead of #Vancouver made it easier to make this gallery
Whenever possible, try to avoid those ambiguities with savvy hashtag choices. A common example is tracking airport codes, which are often used like city hashtags on Instagram.
If Tourism Vancouver wants to avoid content from Vancouver, Washington, they could try tracking the airport code, #YVR, instead of #Vancouver.
4 | Exclude telltale signs of irrelevant content

Even when a hashtag is being diluted by a competing destination, sometimes you'll decide it's worth it to track anyway. In those cases, there are simple measures you can take to cut down on the irrelevant content that reaches your library.
Visit Norfolk (Virginia), for example, might find that #Norfolk is bringing in content from Norfolk, England.
View this post on Instagram

Norwich #norwich #uk #norwichcathedral #england #riverwensum #norfolk
This post contains #Norfolk, but it also includes #UK and #England. Excluding "UK" or "England" would keep this photo from being added to Norfolk, Virginia's content library.
A quick investigation shows that it's often used in combination with #UK or #England, so one way Visit Norfolk could filter out content from the other side of the pond would be to exclude posts that mention "UK" or "England".
(They could also consider tracking #NorfolkVA instead of #Norfolk)
5 | Handpick photos when you find them
If you're working on a seasonal campaign, or you're only looking for a handful of incredibly specific photos, sometimes it's easier just to find the content on Instagram yourself than to set up a tracker for it.
When is it easier?
When you have a handy tool like Sidekick that lets you add content to your library in two clicks!
Now go out there and get that content!
Instagram's tracking rules might require a few simple adjustments from your team, but there's still a whole world of relevant content out there waiting for your destination to source, share and publish.
Header image courtesy of Pietro De Grandi and found on Unsplash
---
Feeling inspired? See how else travel brands are using Instagram content to entice travelers