7 Tips and Tricks to Leverage the Full Power of CrowdRiff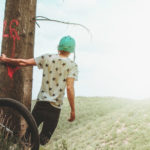 Having been a power user of CrowdRiff for over two years now, we were so happy to have Chad Hays, the Senior Online Marketing Manager at Visit Phoenix, join us earlier this month to give his top tips and tricks on using CrowdRiff.
Visit Phoenix has over 225 UGC galleries and embeds across 180 pages on their website. Needless to say, Chad had some really great advice to share – so we thought we'd summarize it in this article.
This article is for you if you're:
A new CrowdRiff customer who's excited to get started

An existing CrowdRiff customer who wants to discover more ways to make the most of the platform

Exploring CrowdRiff and want to know how other travel marketers use the platform day-to-day
Jump to any section:
Getting started with CrowdRiff
1 | Take your time to become familiar with the platform
.
Chad stresses this point: don't feel like you have to implement everything at once. Because the CrowdRiff platform can do so much, it's really helpful to take some time to poke around and explore what's possible first.
When Visit Phoenix started using CrowdRiff, they learned and implemented one feature at a time. First, they created all their website galleries, then set up conversations, and then got going with rights.
What's more, CrowdRiff's customer success team is always available to help as you dig deeper into the platform to implement new features.
"Your onboarding process and customer support is second to NONE. It truly sets you apart and has guaranteed our success. We're thrilled to be partners with you."
– Candace Carr Strauss, CEO at Visit Big Sky
2 | Analytics can help you choose which web galleries to set up first.
The prospect of getting galleries up on every webpage can be exciting – however, if you have a lot of pages like Visit Phoenix does, it can be a bit of a scramble if you try getting it all done at once.
Chad recommends making a plan for which pages to prioritize. At Visit Phoenix, they identified their top trafficked pages, and built galleries for those one by one.
3 | Update website galleries based on traffic and content available.
Of course, for different destinations, how often you update your CrowdRiff galleries is going to vary. However, Chad offers a good rule of thumb on how they approach it at Visit Phoenix:
More pageviews + more availability of photos = update more often.
For example, their Things to Do page and Homepage are two pages that are high-traffic for VisitPhoenix.com. And because both of them cover broad topics, there is a lot of content available for both. Visit Phoenix updates these galleries monthly.
https://twitter.com/katiecook/status/1029500803197808641
Time-saving tips
4 | Check your feed daily and save great finds for a rainy day.
People are constantly sharing more content in your destination, meaning that every day your feed in CrowdRiff is going to be full of new content.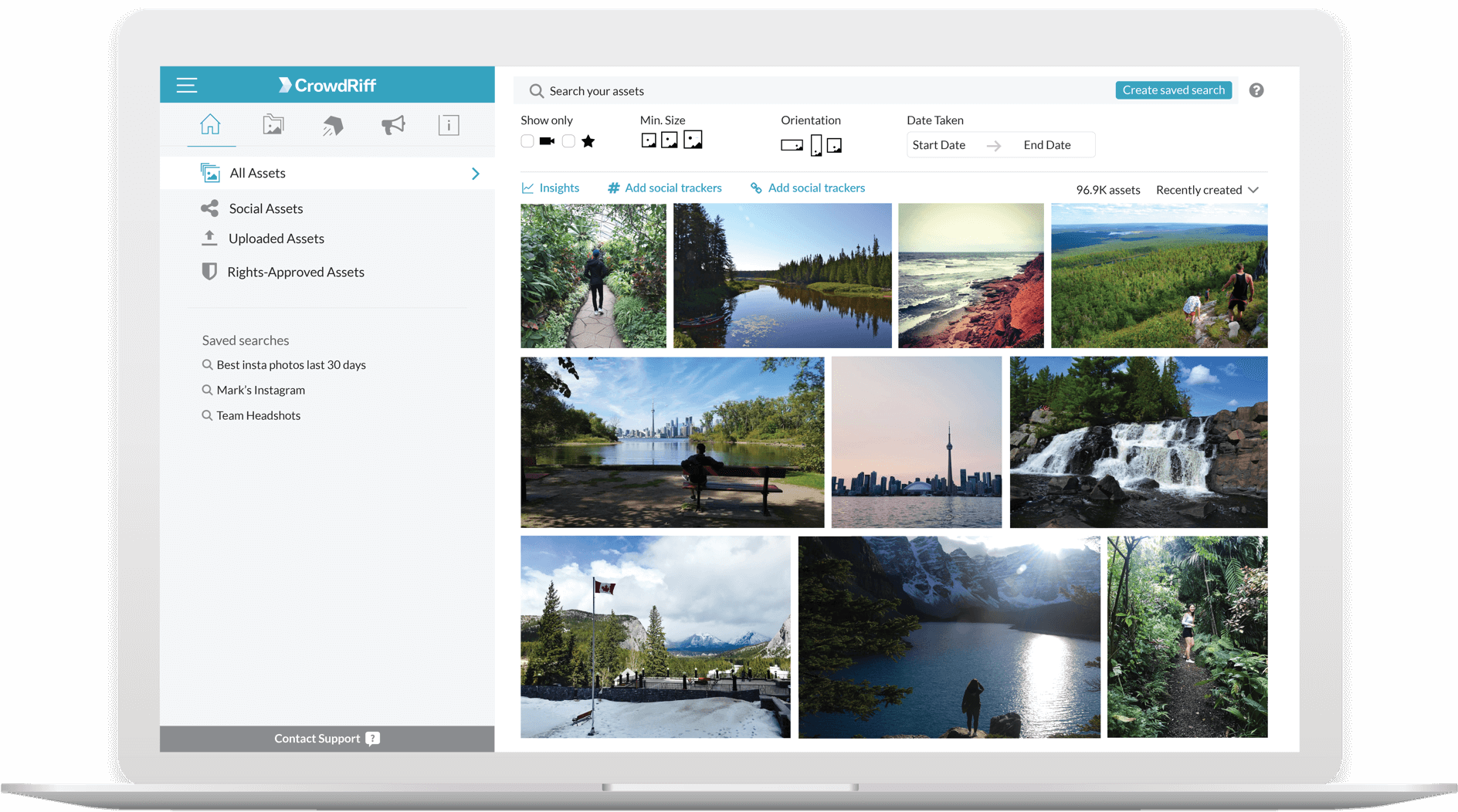 Chad logs in once or twice a day for just five minutes, to discover and curate the new visuals coming in. If he stumbles upon something he likes, but doesn't want to make live right away, he saves it away in an album.
In this way, when the time comes to update one of his pages, he's already got a selection of images ready to go that he's been tucking away for months.
5 | Don't wait for the perfect photo.
Because of the sheer amount of content surfaced by CrowdRiff, you can go on endlessly finding better and better photos. But here's what Chad had to say about that:
"We could not stop ourselves from scrolling and scrolling, looking for the perfect photo. I would recommend just taking that first good photo you see, and put it in your gallery!"
"Don't fall into the trap of trying to find the 'perfect' photo." Guilty. Thanks @_ChadHays for sharing some good @CrowdRiff tips. #ESTO18

— Emily Forsha (@emilyforsha) August 14, 2018
Lesser-known ways to leverage the platform
6 | Advanced search tips
The CrowdRiff search bar is one of those features that is a lot more powerful than you might know when you first get started.
Here are some strings you can add in your searches to get more granular:
Excluding content with the minus (-) sign


E.g. "sunset at the park -car -bicycle" brings you sunset photos that don't contain cars or bicycles

Finding content from today using +today
E.g. "street festival +today" brings you street festival content that's posted today
Searching your rights approved content using +rights


E.g. "museum +rights" brings you museum visuals that you have the rights to
"It's fun to play with the search bar and find the best ways to filter your content. It's really great if you're looking for a really specific photo. For example, if you want a photo from a certain park, but you always use the same lake-facing photo, you can search 'park -lake'."
If you're an existing CrowdRiff customer you can access the complete list of advanced search commands in the knowledge base, here.
7 | Embed calls-to-action on your imagery.
CrowdRiff galleries make your website beautiful and help engage a web visitor. Calls-To-Action, clickable captions overlaid on top of a photo, help drive action and conversions on them.
In the above example, you can see the CTAs pop up in purple on the hover.
"With CTAs you're able to drive people to content throughout your website. So not only are they seeing a great photo, but they can click on it to get more information on what they're seeing, like member listings. We're at over 30,000 clicks on our CTAs to date, so I definitely advocate this."
A success story with CTAs:
Chad had found a particularly good photo for one of their restaurant partners, put it in a gallery with a CTA, and left it alone. In their analytics, the team found that the listing for that restaurant came into the top viewed pages of the website. They realized it was because Chad had put it in a gallery of the restaurant. So that restaurant listing went from getting 1-2 views per week, to 700-1000. That's the power of a well-placed CTA.
Take a deeper dive into how Visit Phoenix uses CrowdRiff for their website
If you found these tips and tricks helpful, check out the website-focussed webinar we had with Chad not too long ago.