A travel brand's guide to building a campaign around Instagram content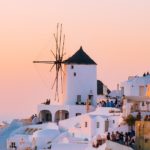 Now more than ever, user-generated content is taking center stage in successful travel and tourism marketing campaigns.
But what does it actually look like to build a campaign around relevant and beautiful UGC? How do you know where to look? How can you quickly sift through the hundreds of millions of photos on Instagram to find the perfect visuals? Where can you put them to work on your social and digital channels?
Any step in the process could easily fill its own guide (we've done it!), but sometimes it's useful to see the whole picture to help you understand what you're trying to achieve and how to get there.
So think of this as your UGC campaign planner. Using this handy checklist, you'll be turning ideas into results in no time.
Let's get started!
Pre-campaign tip: Set yourself up for successful sourcing
Before you even sit down to plan your campaign, make sure you're following these best practices so your library is always stocked with amazing content.
With Sidekick, you can quickly add photos directly to your CrowdRiff library in one click.
Let's say Tourism Toronto wants to run a campaign that showcases the city's incredible food scene. Searching #foodie on Instagram returns over 100 million photos, but although tasty looking, how many of them are going to be from Toronto restaurants? Probably not that many, considering how broad the hashtag #foodie is.
Searching #torontofoodies, meanwhile, only returns 125K posts, but the vast majority will be relevant to the city.
Doing a quick hashtag audit will ultimately save you time in the long run and ensure you're pulling in the most relevant content to your brand.
Being strategic with the hashtags and accounts you follow can pay huge dividends when you're ready to start putting a campaign together.
Step 1: Surface campaign content from your library (with CrowdRiff ;))
With your library stocked with great content, building a campaign is just a matter of surfacing the right visuals. Here are a few ways CrowdRiff can help you find the perfect visuals.
Remember the #torontofoodie hashtag we saw earlier? By tracking it early, Tourism Toronto would have plenty of campaign fodder waiting for them in their library.
Step 2: Prepare for publishing
Before you press the launch button, make sure you have your campaign components organized.
Make sure you know where you'll be sharing your content. This will help you determine which photos you can use right away, and

which you'll need rights for

.

You can request rights to photos directly within CrowdRiff. Once approved, they'll show up in your Rights-Approved Assets stream.

If you want to drive traffic to a specific partner or booking page, or redirect visitors to a new page on your website,

add CTAs

to your photos.

Start making

galleries

for your website and blog.

If you're publishing a large variety of social content, use

Creative Editor

to easily edit, crop, and style your visuals for every type of post, so they're ready to go when you need them.
Tourism Toronto could easily create this #torontofoodies gallery to highlight the great restaurants in their city.
Step 3: Launch!
Now that everything's sourced and prepped, start sharing them with your community!
Send campaign content to any marketing partners you're working with.

If you're using scheduling or social tools, use Sidekick to quickly

drag and drop

your campaign content wherever you need it.

Remember to promote your social hashtags and handles to

gain traction

on social media!
Tourism Toronto reposted this amazing brunch shot to their own Instagram feed.
If you're in need of some extra inspiration, check out these incredible campaigns built with UGC.
Explore St. Louis created a microsite, STL.Live, to showcase the culture, beer, food, and music scenes that make their city so great. Powered by great user-generated content, they're able to show an authentic view of the best things to do in St. Louis.

Clearly, Halifax is the place to be in 2019. Discover Halifax put together a list of the top 10 reasons to visit this year, complete with beautiful photos that highlight the unique experience of the city.

The State Parks & Historic Sites division of the Georgia Department of Natural Resources ran their Leaf Watch 2018 campaign this past fall. They encouraged locals and visitors to try their Leaf Watch Travel Planner and share their beautiful fall photos with #GaLeafWatch, and featured user photos in a gallery on their website.
You're all set!
Building out a marketing campaign driven by Instagram content doesn't have to be tough or time consuming. With CrowdRiff, you can curate the best UGC out there and create impactful marketing campaigns with ease.
Header image courtesy of Tom Grimbert and found on Unsplash.
---
Ready to be inspired? Check out our 19 Creative Travel & Tourism Marketing Campaigns eBook.