CrowdRiff celebrates 400 customers in 22 countries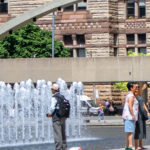 It takes a village to grow a company, and we're thrilled to share today that we are now working with over 400 of the world's leading travel and tourism brands, in 22 countries and 6 continents. (We're coming for you, Antarctica!)
Whether you are marketing a small town or an entire country, our mission is to make it easier to connect brands and travelers with the captivating imagery that makes a real impact.
Through the years we've now processed over 500 million travel and tourism visuals, helping us bring new innovations from the world's smartest AI-powered Smart Platform to a modern travel and tourism Media Hub to marketing teams around the globe.
We wouldn't be here without the passion and support of our team, our industry partners, and the hundreds of wonderful customers who we are grateful to serve every day.
We are committed to bringing new innovations to the travel and tourism community and invite you to join us on this journey.
Read the official announcement here.