CrowdRiff presents at SOTIC 2017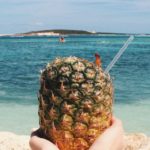 CrowdRiff was pleased to be invited to present a session at the Caribbean Tourism Organizations's 2017 State of the Tourism Industry Conference (SOTIC) in sunny Grenada last week.
Amrita Gurney, CrowdRiff's VP Marketing, spoke on a panel about AI and Visual Content Marketing alongside Gregory Land, Global Industry Leader, Hospitality & Travel Related Services at IBM and Oliver Gale, Cofounder at Bitt.
The session, Riding the Technological Wave, focused on ways to use technology to market Caribbean destinations, as well as enhance the visitor experience.