CrowdRiff Recognized As 2018 Best Workplace For Millennials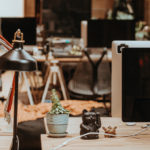 I'm thrilled to share that CrowdRiff has been recognized as a 2018 Best Workplace for Millennials.
This award is especially meaningful because it is based on direct feedback from our employees from an independent analysis conducted by Great Place to Work®.
While today, a millennial-friendly workplace may conjure up images of free lunches and ping pong, at CrowdRiff, it means much more.
We're focused on building a company where people can do their best work and still have enough time for loved ones and passion projects. By forgoing flashier perks, we've been able to invest in things that truly matter to our employees – a generous parental leave, a travel research program, professional development and more.
If you are ready for the next chapter in your career, I hope you'll check out one of our many openings on the team.
I'm thankful to our employees who gave us this vote of confidence and am excited to continue to make CrowdRiff a great place to work.