CrowdRiff selected as Top Canadian Tech Startup at 2018 Metabridge X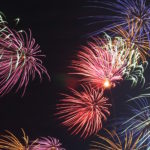 CrowdRiff is honoured to be recognized as the Top Canadian Tech Startup at the 2018 Metabridge X event.
Founded 10 years ago, Metabridge is a year round program bringing together scale-up Canadian companies with Silicon Valley investors and mentors.
CrowdRiff was one of 15 high growth startups invited to the annual 3-day Metabridge X event in beautiful Kelowna, BC. CrowdRiff CEO Dan Holowack presented our vision and evolution in becoming the leading visual marketing platform for 350+ tourism brands in 20+ countries.
We're thrilled to be recognized among an impressive cohort of startups including Kira Talent, Sampler and Zoom.ai
Congratulations to @CrowdRiff for being recognized at @metabridge as the Top Canadian #Tech Startup – loved your value prop and pitch! Well deserved! #MetabridgeX pic.twitter.com/xRBIidJMTG

— Jennifer Warawa (@jenniferwarawa) June 9, 2018
For more information please contact our PR team at marketing [at] crowdriff [dot] com.
Photo by Le Kiet on Unsplash