Destination Canada launches the world's first national UGC network, powered by CrowdRiff

Every day, people are sharing the photos and videos of their experiences in Canada, from Newfoundland to Nunavut to Vancouver Island and everywhere in between.
These visuals inspire others to visit a picturesque seaside town, explore a new hiking trail, or eat their way through a summer food festival.
Tourism organizations across Canada have long recognized the value of using these visuals to promote their destination, attraction or experience, but these efforts have largely remained within the boundaries of an individual organization.
Today, we're excited to share that Destination Canada is launching a national UGC Partner Network, powered by CrowdRiff.
The Network will allow any participating organization (DMO, attraction, museum, etc…) across the country to feed user-generated content directly to Destination Canada, their Provincial DMO and/or to regional and community DMOs, seamlessly. Members of the Network will be helping to surface the best content from their destination, sector or organization, so partner organizations can amplify it across Destination Canada's global social media accounts.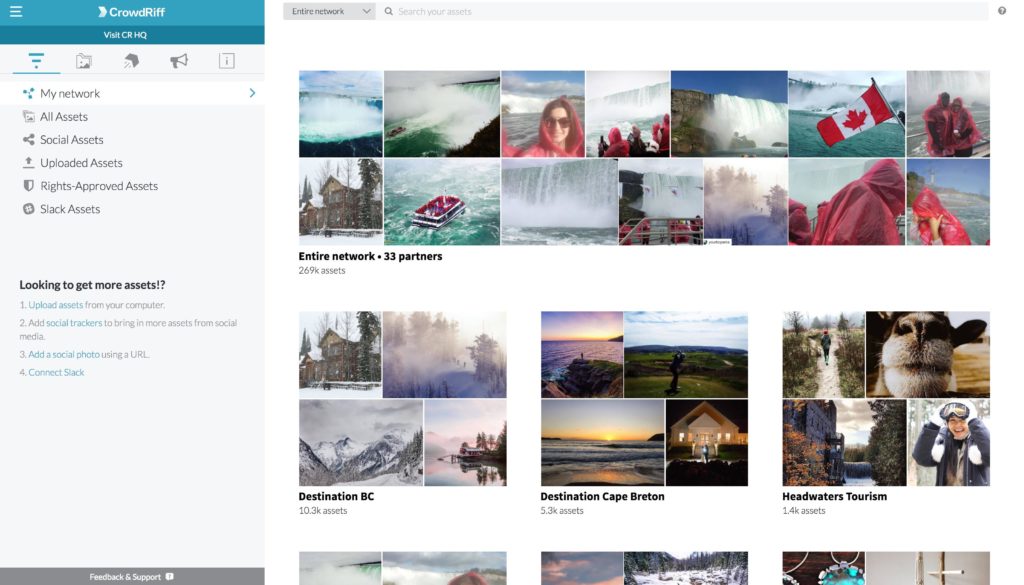 Destination Canada has always led the tourism industry in its innovative marketing and use of social media. This latest initiative is an exciting leap forward in promoting Canada as a destination for visitors from around the world.
Read all the details in Destination Canada's official announcement or register for our December 14th webinar (Canadian organizations only).
Photo credit: Team member Lucas Luxton!