The Destination Marketing Strategy of Visit Franklin

One of our clients who we get the most questions about when it comes to destination marketing undoubtedly is Visit Franklin.
Questions like, how did they get their website to look like that? Who took the photos on their homepage? How did they grow their social following? Can you tell us what their strategy is?
Josh Collins, the mastermind behind marketing at Visit Franklin did a fantastic podcast recently in which he spills the beans about his marketing strategy.
We've summarized the best parts from the podcast for you here.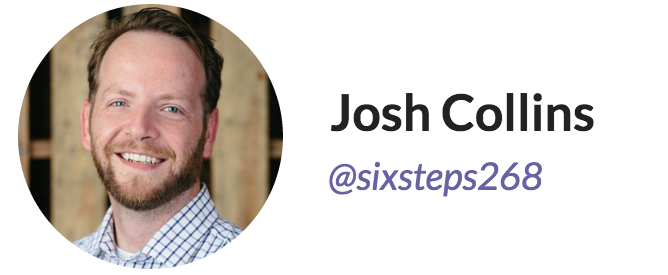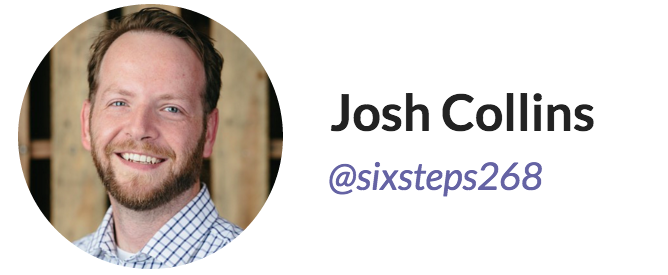 Josh was featured in The SocialLab Podcast weekly podcast which discusses the latest social media trends and marketing strategies hosted by Bob Hutchins, Jarrid Wilson, and the Buzzplant team.
You can listen to the podcast HERE and pay extra attention to the 22nd-minute mark where CrowdRiff got a mention from Josh!
The story starts off with Jarrid describing his first interaction with the Visit Franklin brand just after he moved to Franklin, Tennessee and tells us exactly how that interaction delighted him!
"My wife and I were brand new to the area, maybe a week living in Franklin, and we went down to this place called The Factory… and as we're walking around and taking pictures, we're Tweeting, we're Instagramming just 'cause we're excited to be in the Franklin area. We love it. "And I walked by this coffee shop that wasn't yet finished being built out called Honest Coffee Roasters and I took a picture and said, 'Man, The Factory is awesome. I'm excited about this new coffee shop.'

"I tagged them and I posted it on Twitter and Instagram and about 5 to 10 mins later I got a notification that Visit Franklin had actually Tweeted back at me and said, 'Hey! Thanks for visiting The Factory. We're glad you love living here. Also, check out our website. We featured your Instagram photo on the front page.'
"So, immediately, I go, well let me check out their website if this is real or some automated thing and I check it out. Surely enough, the photo I had just taken of Honest Coffee Roasters was front page of this Visit Franklin website. So I'm going, this is too cool!
"I viewed that as the representation of Franklin. The people of Franklin love that my wife and I live here and they loved our photography! The people of Franklin decided to put our Instagram photo on their website. So immediately there is this connection of like wow, the people here really care about people visiting Franklin.
"I just thought that was such a great example of an organization or a visitors bureau using social media to connect with people on a deeper level and not just spit out content to them."
The Destination Marketing Strategy Behind Visit Franklin
One of the key questions in the podcast was how can a brand like Visit Franklin get past the technology and impersonal aspect of it and engage people with the feelings, thoughts, and emotions of a town like Franklin? How do you translate something like that online?
Josh answered by saying that your goal as a marketer should be to treat people like human beings even when your interaction with them is online only.
"Your goal as a marketer should be to treat people like human beings." -Josh Collins @sixsteps268
Social Media and Digital Marketing often loses its sense of authenticity. Josh stresses the fact that it is important to be a human brand, and this is at the core of Visit Franklin's strategy.
Visit Franklin strives to be a digital representation of the actual experience that people can have in the town of Franklin. This has always been the brand's primary goal. Another key strategy that Josh implemented at Franklin was to become a Listening First brand. Through listening, the brand started to learn more about who they are, who their audience is and this informed what they needed to do to connect and engage in very authentic ways.
Listen First
Josh shared his thoughts on how CrowdRiff had helped him to listen to his brand online and to what was being said about by real people. He points out,
He points out, "The current reality is that people are online and they are talking about you whether you want them to or not. The opportunity is whether you want to engage."
Visit Franklin tried to figure out how can they get involved in that conversation and how they could be invited into the conversation.
Fun shoot with the Paranajpe family last weekend. #familyphotographer #FranklinTN #blackan… https://t.co/OCQ74neKtS pic.twitter.com/riqvcgSEo5

— Amy Allmand Photo (@amyallmand) November 22, 2015
Through a tool like CrowdRiff, they can see how people were talking about Franklin and it was through CrowdRiff that they found Jarrid's photo about The Factory.
In the podcast Josh says, "It's so interesting how a piece of technology breathed life into the DNA of Visit Franklin and enabled us to scale the way we connect and engage. And through those, I can't tell you how many times we've had interactions just like you Jarrid, over and over and over again. People walk away and they're like, 'Man, I can't believe that! I love Franklin. I took a photo, I Tweeted it and next thing I know, somebody is responding to me and talking to me!"
"It's so interesting how a piece of technology breathed life into the DNA of Visit Franklin…" Josh Collins @sixsteps268
Every Mention, Pay Attention
Josh paints a picture for us and asks us to think about it this way. If you were to walk down the street and someone said "Hi!", would you ignore it and keep walking? No, you wouldn't because that would be rude. Then why would you ignore it when a person interacts with your brand online?
Be congruent with how you are as a destination, and with how the people in your town are and make sure your brand acts and responds in the same way online.
This means reaching out to people and paying attention to every mention, retweet, favorite and like.
"If your online brand doesn't mirror your actual brand, people know that." – Josh Collins @sixsteps268
Where Does Your Brand Come Alive?
If you are still struggling to define the personality of your destination, ask yourself these questions.
Where do you see your organization come alive? Does it come alive when you're helping people, or when restoring your community, or helping visitors to experience your town in the best way?
When you uncover where you come alive, it will show you what a strategy would be like to engage people online.
Whatever challenges you face this week – be fearless! #FranklinTN #MondayMotivation

Origi… https://t.co/zmAvAjKVGP pic.twitter.com/k1sLCWunTx

— Franklin Tennessee (@visitfranklin) November 23, 2015
Find Out What They Are Longing For
Franklin has a lot to offer to various demographics including a rich historic background. These varied demographics are represented in multiple personas.
Instead of getting caught up in trying to please each individual persona separately, Josh recommends focusing on doing the things that would please all the personas.
Regardless of the demographic or persona, everyone longs for a sense of belonging.
Everyone longs for a place where they can feel like they are seen, heard and known. Through this, they feel loved and ultimately, this is what they are longing for.
Through a smart destination marketing strategy, a personable social strategy and personal engagements, you can give your visitors that feeling.
Through that feeling you create in them, you will connect with people on a base level than profiling them solely based on their demographic.
Everybody Wants To Belong
As Josh mentioned before, everybody wants to be picked. Everybody wants to belong.
To be able to have these meaningful exchanges is one of the most fun parts of what Josh and his team do.
These kinds of human exchanges have catapulted growth for Visit Franklin and continues to pay dividends.
Not to mention that Visit Franklin has become a trailblazer in destination marketing and influencing how destinations are marketing themselves now, from Social Media to content marketing.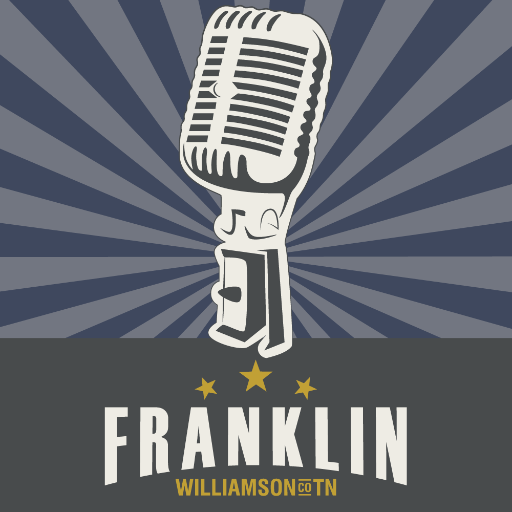 ---
Check out the Visit Franklin homepage to see CrowdRiff in action
Follow Josh on Twitter
Subscribe to the Social Lab Podcast on iTunes