How Boston Targets Travelers Overseas with Language-Specific Videos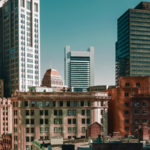 While subtitles and even a voiceover are capable of delivering the same message, there's no substitute for speaking to someone directly in their own language.
That was the rationale behind a series of language-specific tourism videos produced by the Greater Boston Convention & Visitors Bureau and their partners in 2014, when they began targeting international visitors with content specific to each market.
Expanding to the International Market
At that time the city's local airport, Logan International, began offering direct flights to new markets overseas. According to David O'Donnell, Senior Manager of Media Relations for the Greater Boston Convention & Visitors Bureau, the city was eager to greet their new visitors before they even got on the plane.
"Five years ago we had about 37 or 38 direct non-stop routes to international destinations. We now have 54, and by the end of 2018 it will be closer to 60. We didn't have service to China or Japan until the last five years or so, and now we have a few different routes to China and one to Tokyo, so international markets are becoming increasingly important."
O'Donnell explains that while international travelers only comprise about 8% of overall visitor traffic, they account for approximately 14% of tourist spending. "That's because they stay longer, they stay in hotels and they usually have more disposable income that's appropriated specifically for travelling," he says.
So with more direct flights to emerging markets like China and Brazil, as well as Western European markets like Germany, France and the U.K., O'Donnell and his team decided to allocate a part of their budget to promoting the city abroad.
The Greater Boston Convention & Visitors Bureau could have saved time, money and effort by repurposing the same campaign for each market; however, they felt it was necessary to produce a unique series of videos for each.
Creating Language-Specific Travel Videos for International Visitors
Together with the Massachusetts Office of Travel & Tourism and Brand USA, which is the destination marketing organization for the United States, they studied the specific needs they studied the specific needs, interests and motivations of each of four key overseas markets, and ultimately created unique video series in Mandarin, Japanese, Portuguese and "U.K.-English".
"A lot of [the content] had to do with the data and surveys we got from the Department of Commerce, what people indicated were the reasons for their trip and the top activities they enjoyed while they're here."
O'Donnell expands, "So that's why we chose things like shopping for the Chinese video or culture for the U.K. video or more emphasis on restaurants and food in the Japanese video."
Furthermore, while the international city is home to students from nearly every corner of the planet, its tourism bureau went a step further by flying in a host for each series.
Why Boston CVB Chose International Hosts Over Bilingual Native Bostonians
"There's tens of thousands of Chinese students in Boston, and perhaps that person would have been effective in reaching the China market, because they could relay what it's like to live in Boston, but we were looking to target the visitor that's trying to determine whether they want to visit Boston, versus San Francisco or Philly or somewhere else."
While there are plenty of international students from each market that could have hosted the videos in their nature tongue, O'Donnell says they chose to bring in first-time visitors for the same reason they chose to make unique videos for each market; they wanted to communicate an authentic experience.
"We'd rather the hosts have an experience where Boston is new, so there's something spontaneous and visceral about their experience," he said. "If we took someone that lived here — we have plenty of students from Brazil and China and Japan and the U.K. —they already know the city. We wanted the audience to see it through the eyes of someone that's seeing Boston for the first time."
That also explains why, in spite of not having a language barrier to contend with, the Greater Boston Convention & Visitors Bureau felt it necessary to include a UK-English series as well.
"It's not translated or subtitled — you see someone from your country that speaks the native tongue without an accent telling you about Boston as a destination."
The Multi-Language Videos Brought to Life
Boston-China Culture from GBCVB on Vimeo.
The resulting videos were published on the Bureau's website, and also circulated through Brand USA channels. You can find them all here. All twelve videos, including three from each of the four markets, have been watched a total of 165,000 times combined, but O'Donnell says they're just getting started.
Boston-UK Indulgence from GBCVB on Vimeo.
Though the videos were produced in 2014 and published in 2015 they continue to play an important role in the organization's marketing efforts in overseas markets to this day. "They're really important to bring with us when we go on sales missions or to international trade shows," adds O'Donnell.
When promoting Boston abroad he explains that there's no substitute for being able to show each market a video in their native language that speaks to their country's specific interests.
---
Recommended Reading