How Instagram's Newest Release Helps DMOs Spotlight Content from Partners & Fans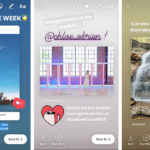 If you're an active user of Instagram, you've probably seen people "hack" their way to sharing posts in their Stories in the past. Typically, people would take a screenshot of the post they wanted to share, then upload it to their own Story and mark it up with their comments or a tag to the poster's account.
Now however, Instagram is making this process a whole lot easier.
What's changed?
From Instagram's release:
"To share a feed post to your story, just tap the paper airplane button below the post, just as you would to send it via Direct. At the top, you'll now see the option to create a Story."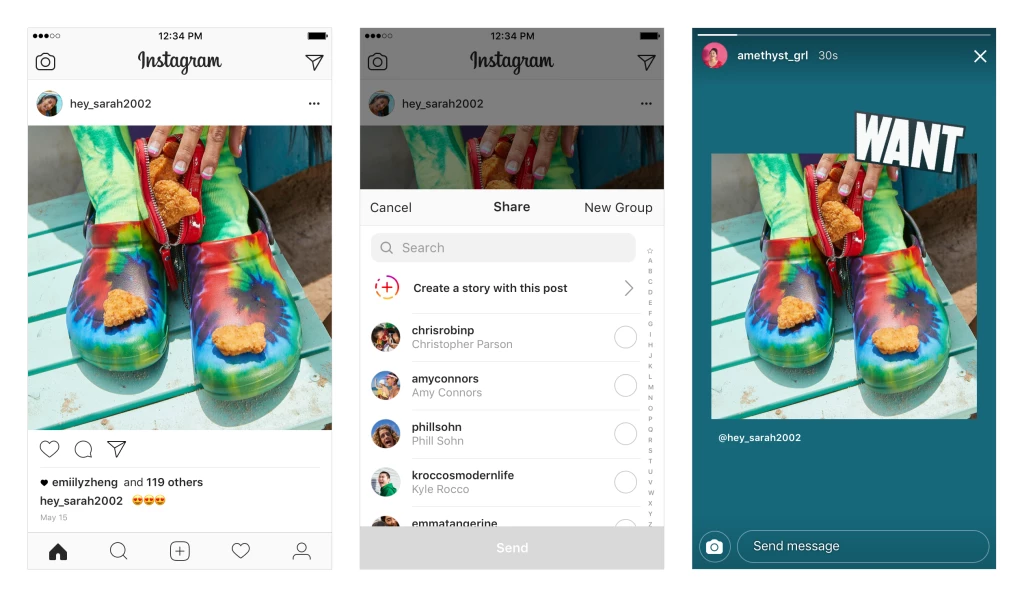 Say goodbye to screenshots and manual tagging – Instagram now allows you to share posts from your feed directly to your story. Instagram also automatically includes the username (and, while optional, a snippet of the original caption) of the post. From there, you can also add stickers or text to the post you're sharing, just as you would any other Instagram Story.
The original post is also already linked, so that viewers can tap on it and go directly to it from a story.
What does this new feature mean for DMOs?
Stories gives you control over the content you want to show your audience, which means you can now highlight specific posts from your own feed or other people's feeds.
5 Strategic Ways to Share Posts to Your Stories
1 | Highlight tourism partners' accounts and promotions
Is there a new festival around the corner? A ticket special at the local theatre? Or perhaps a new flavor at everyone's favorite ice cream shop?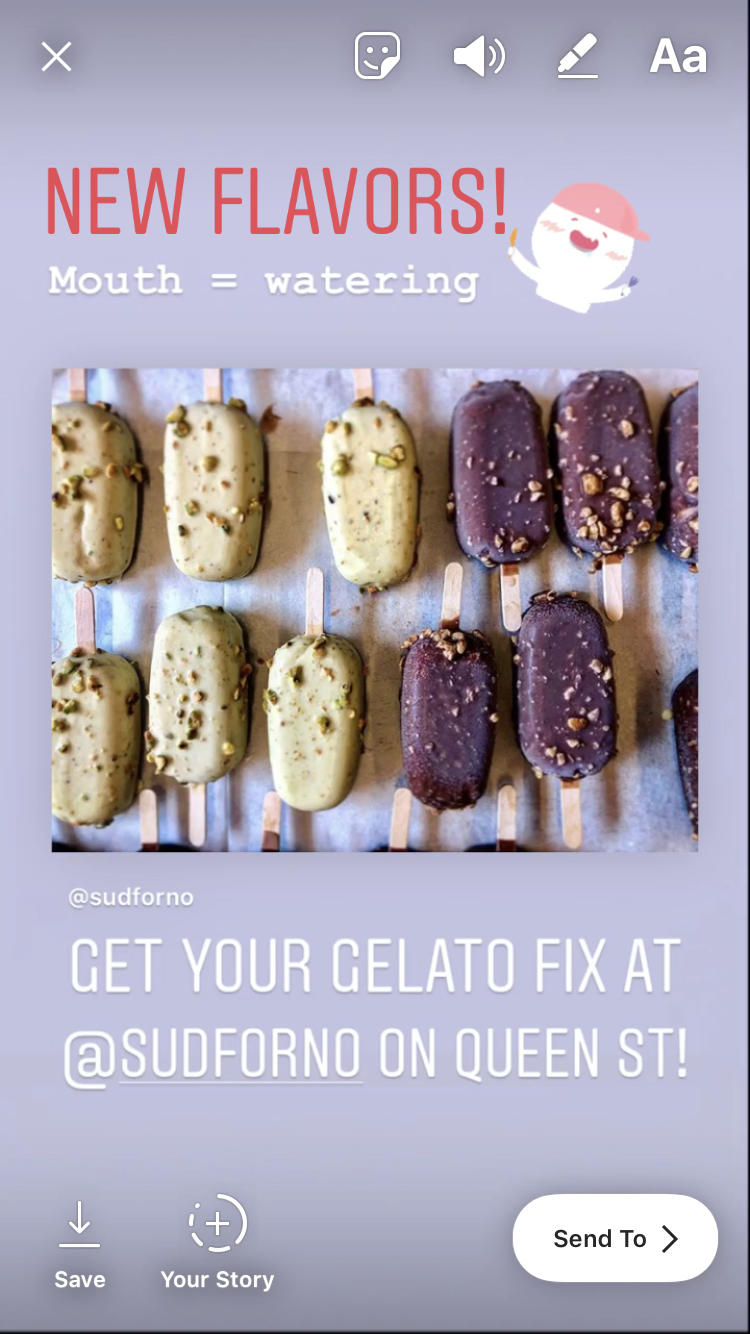 When your partners post about their latest promos, this is your chance to give them an extra boost, by bringing more eyes to their post. The great thing about this new feature, as mentioned before, is that viewers can go straight from your story to the specific post too!
Tip: A great way to stay on top of the latest things your partners are promoting on Instagram is to invite them tag you in their posts.
2 | Promote your latest posts
Just posted a new photo? If you want to make sure it gets on everyone's radar, share it in your Story, so that even if it doesn't show up in some feeds, the right eyes still see it!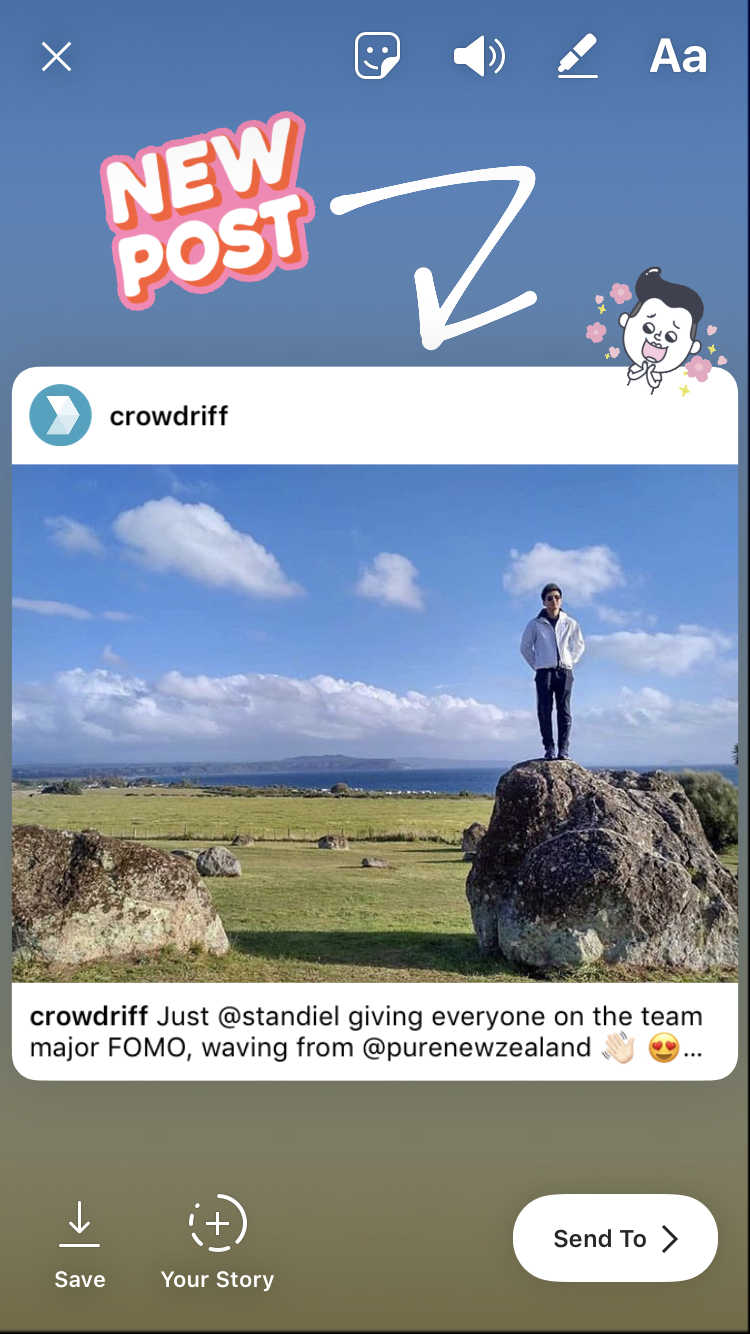 You get points with Instagram's algorithm when people go to your account via stories… meaning the more you do this, the more likely you'll be to show up in more people's feeds in the future.
3 | Add commentary to your favorite photos
Perhaps you found the perfect traveler photo taken at a lesser known waterfront area in your destination — but it wasn't tagged with the exact location. Now, you can come in and shed some light on where this photo was taken, and where others can snap a similar one!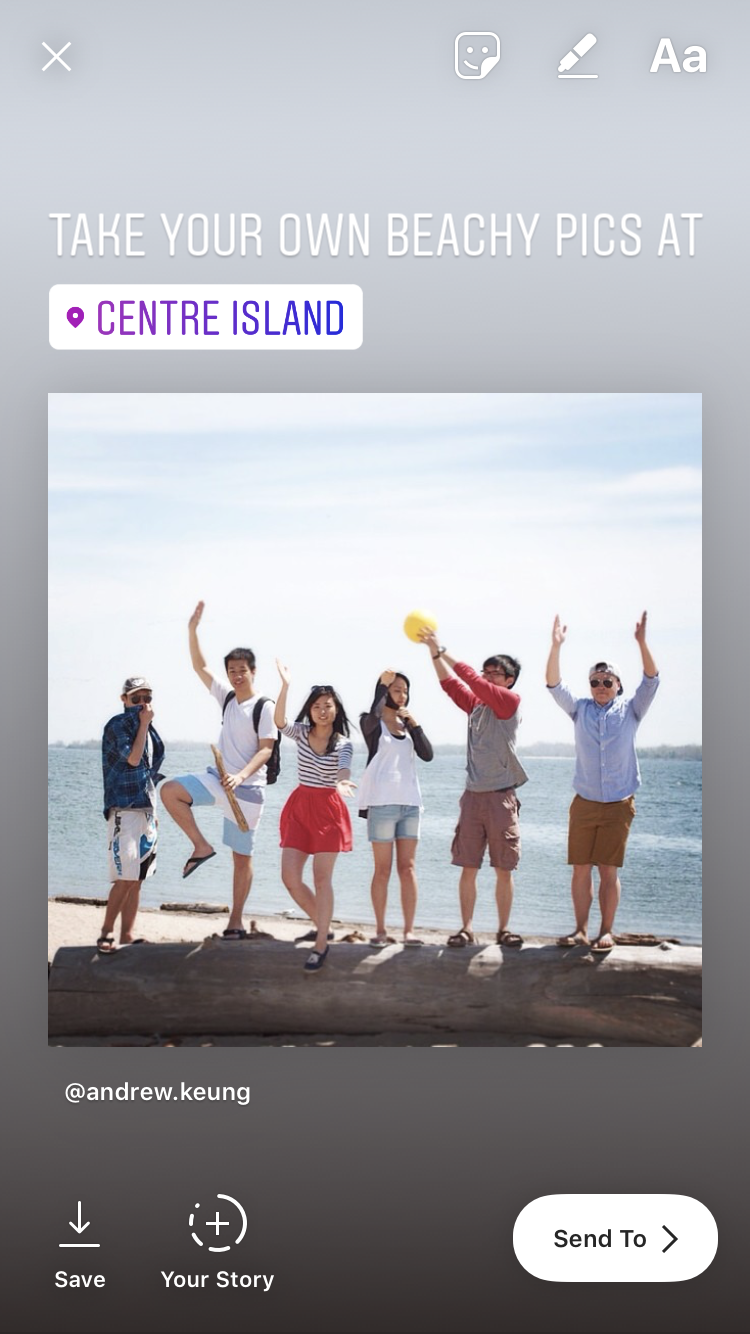 4 | Get interactive with other people's content
Share a traveler's photo and start a fun conversation around it like this: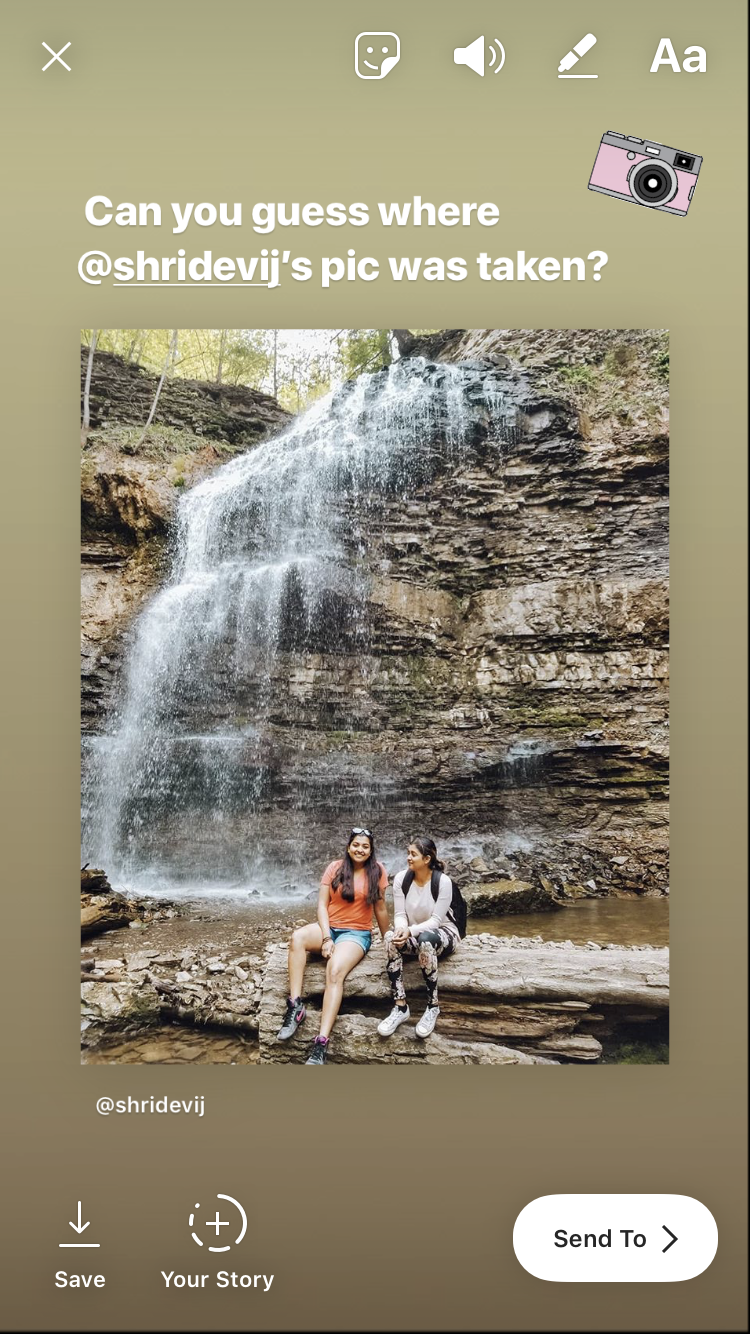 Asking questions and getting interactive prompts the viewer to think more about what you're showing them, rather than passively looking at great photos.
What's more, replies to your stories signals higher engagement and will prioritize your content to that person's feed too.
5 | Highlight a photo or Instagrammer of the week!
Of course, the ability to share a post straight to your story means the ability to recognize some of the great traveler photos and photographers from your destination!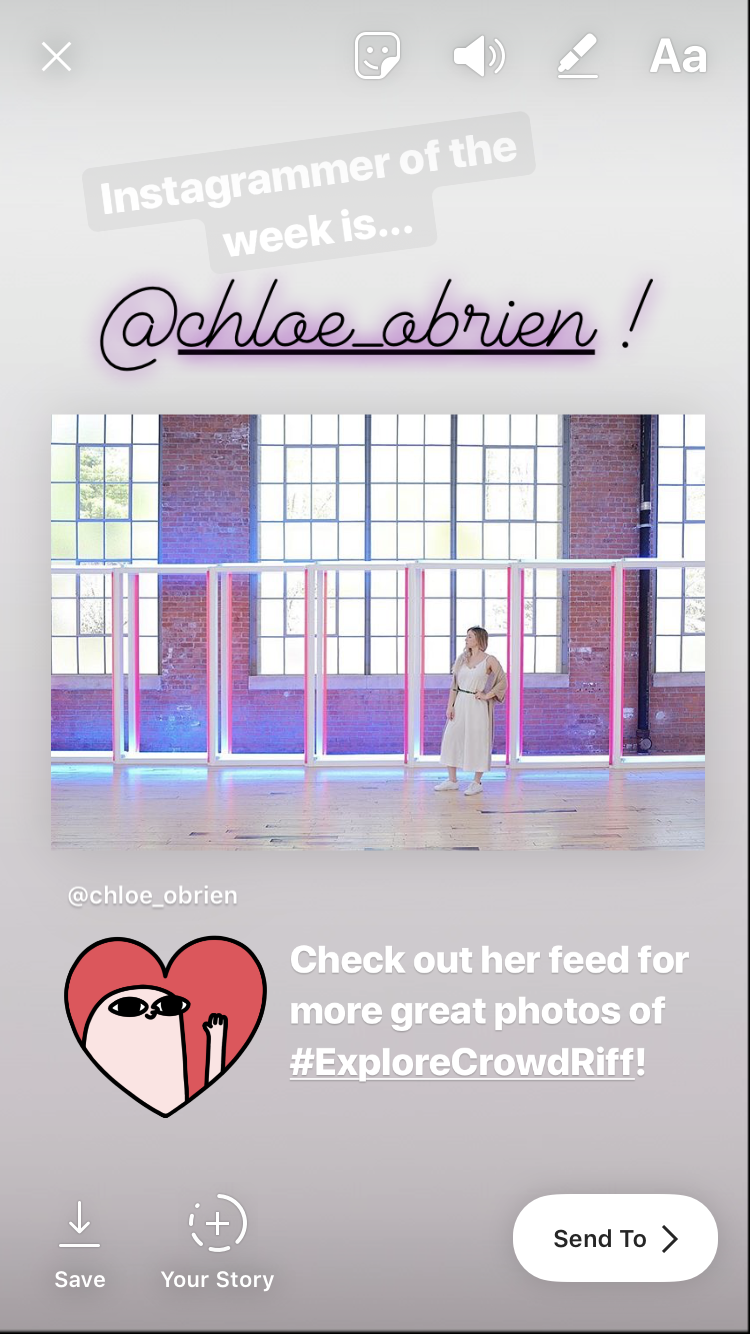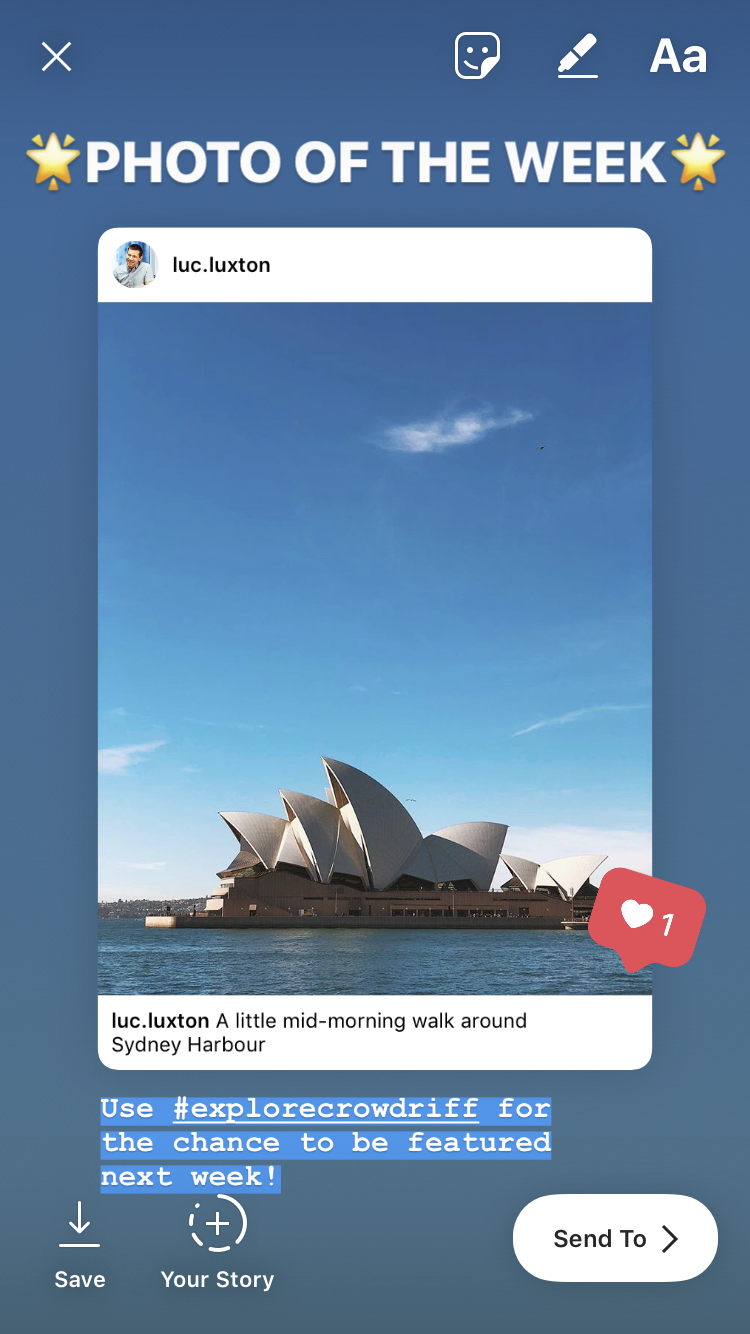 Having a series such as "Instagrammer of the week" or "Photo of the week" signals to your audience that you're on the lookout for great content — and that means more people will be encouraged to take and share their own great snaps of your destination.
Bottom line: sharing feed posts to your Stories gives you a way to specifically call out content
Thoughts? Got more to add? Tweet us @CrowdRiff!