How People In Different Roles Use CrowdRiff Day to Day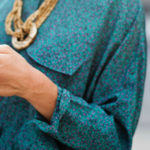 Before introducing a major new tool to your marketing stack, you might wonder: "How can different people on my team use this tool?"
CrowdRiff delivers value for every member of your marketing team — from social media managers and content strategists to digital marketing managers and marketing leaders.
Let's take a look at how different people in various digital marketing roles use CrowdRiff in their day-to-day work.
"Last year when I was [looking for social media photos] I spent hours and hours just searching online. Being able to use CrowdRiff personally has been a huge help and time saver in letting me search social media, find great photos and automatically get rights requests."
— Parker Whidby, Digital Content Specialist at Explore Georgia

Easily find user-generated content to repost and share.

CrowdRiff takes the game of cat and mouse

out

of reposting UGC, by making it easy to find and request rights to photos. In CrowdRiff, you can search within hashtags and keywords in order to find the exact image you'd like to post — today.

See content from all your channels in one place. CrowdRiff sources imagery from Instagram, Facebook, and Twitter from a variety of hashtags, and usernames, and keywords all in one easy interface.
Easily find and connect with influencers.

Any time you search within CrowdRiff, you not only surface the visual content you want, but CrowdRiff also spotlights top contributors who match your search terms. This lets you quickly identify local influencers as well as micro-influencers in just about any niche.
"Making those galleries for the blog with CrowdRiff has been a huge time saver, because before we had to sort through all the Facebook pages of various businesses to find usable shots. Now if I want to write about '10 Restaurants to Eat At This Summer' I just look up each restaurant on CrowdRiff and I can easily compile a gallery of nice food shots with user-generated content."
— Breanne Sewards, Editorial Content Specialist at Travel Manitoba

Effortlessly find images to liven up your blog posts.

One of your biggest challenges is finding visuals to complement your written content. With CrowdRiff's powerful search functionality, you can find the exact image you need, whether it's from Facebook, Instagram, or Twitter, or your owned media in just seconds. So, the next time you're writing a blog on the best local hikes or up-and-coming neighborhoods, you won't have to scramble to find relevant visuals.

More effectively show (instead of tell) readers what your brand is all about.

Your audience loves visual content because it's absorbing and easy to digest. Adding images to your content allows you to

demonstrate

what your destination has to offer, instead of only

telling

with text. CrowdRiff makes it easy to create galleries of visual UGC (containing as many images as you like!) to break up paragraphs and to say more with less.

Increase audience engagement.

When you always have a collection of relevant UGC at your fingertips, you'll naturally add more visuals to all of your blog content. This means a wider range of imagery for your readers to explore — and a chance for you to capture their attention for longer.
"Instead of having just the one [picture] of the top 10 things to do, we're able to showcase more of a variety of the top 10 attractions, utilizing CrowdRiff before [the user clicks away]."
— Chad Hays, Sr. Online Marketing Manager at Visit Phoenix

Make your website more effective.

Visual UGC can change the way customers interact with your website. On average, CrowdRiff increases time on page by 4X

and

reduces bounce rate by 30%. For example, Visit Fairfax experienced a 351% increase in time on site when they added a UGC gallery:
Update website visuals with a click of a button.

Not only does our platform allow you to surface relevant imagery for every use case, it also helps you to update your visuals in a pinch. Need to quickly refresh the images on your homepage to reflect your new marketing campaign, seasonal changes, or upcoming events? No problem! Simply edit your CrowdRiff gallery and instantly push the update yourself.

Get rights to authentic photos for more effective digital ads.

Not only does CrowdRiff make it simple to find photos of your destination, it also helps you get the rights to use social UGC in your marketing. All you need to do is click and choose the photos you'd like rights to and CrowdRiff handles all of the rest. This creates an amazing opportunity to boost engagement, since customers featuring UGC in promotional material have seen increases in click-through rates by 3X.
"CrowdRiff has become integral to our marketing efforts as 90% of our creative with photos/videos is sourced from CrowdRiff. It has helped to drive traffic to our website from social and has helped increase time on site since implemented. Overall, we couldn't be happier!"
— Taylor Cummings, Director of Marketing, Travel Dubuque

Keep your finger on the pulse of local trends and conversations.

CrowdRiff sources all the visuals people are posting on social media and puts it in front of you, so you can see exactly what visitors and locals are excited and talking about. This makes it so simple to stay up-to-date on what's happening in your destination.

As Wes Rhea, CEO of Visit Stockton, puts it:
"You find little nuggets of things that are happening in town, new public art, new murals, new stuff happening…you can have your finger on the pulse of what's going on."
Tell a better brand story with authentic imagery.

Featuring a variety of user-generated visuals in your marketing puts your locals and visitors front and center, and helps to tell your brand story from multiple perspectives. CrowdRiff makes it easy to embed UGC galleries on your website, as well as get rights to content to use throughout your marketing.

Centralize all of your team's visual assets.

As your all-in-one visual content marketing platform, CrowdRiff brings together the images stored on everyone's hard drives, Dropbox accounts, and USBs into one searchable hub. Store, organize, and publish your visual content — both UGC and owned — all in one platform.
See how your team can use CrowdRiff today.
CrowdRiff is loved by over 250 marketing teams all over the world, from teams of one to teams of ten. Let us show you how your team can do outstanding visual marketing with CrowdRiff today.