How to Apply Jay Baer's "Talk Triggers" to Your Tourism Marketing Strategy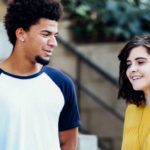 One of our favorite talks at this year's ESTO17 was given by none other than the brilliant Jay Baer.
The topic? Talk triggers.
Same is lame. Learning about talk triggers with @jaybaer at #esto17 pic.twitter.com/tfPLXTHXIT

— lauramitchell (@lauradaugaard) August 29, 2017
Jay's thought-provoking presentation explored the power of intentionally triggering word-of-mouth, rather than just hoping it will happen.
This idea really struck us as fresh and relevant – which is why we wrote up this recap of his talk, along with some ideas on what it means to apply this concept to your own tourism marketing strategy.
First of all, what are talk triggers?
Talk triggers are exceptional customer experiences that inspire conversation around your brand.
Four requirements of #TalkTriggers from @jaybaer #Conex17 pic.twitter.com/jXQR9RWeGA

— Colleen Raymond (@colleenraymond) August 23, 2017
Jay Baer emphasizes the fact that talk triggers are specific and intentional market differentiators. This means they are consistent, repeatable experiences that every guest can count on, rather than just one-off PR stunts.
In the world of destination marketing, creating a talk trigger requires going beyond offering a good experience to offering something remarkable that travelers won't be able to resist talking about.
For example, MGM Resorts gets their guests excited and talking about #AfternoonsWithLili.
Every Friday afternoon, the resort's Chief Experience Officer, Lilian Tomovich, surprises guests with free upgrades, show tickets, and other awesome perks.
#ICYMI: Our CXO Lili Tomovich surprised some #NYNYers with us last week during #AfternoonswithLili! Could you be next? pic.twitter.com/XZoeI168ur

— NYNY Vegas (@NYNYVegas) August 3, 2017
This fun weekly tradition sparks conversation on social media and beyond – and gives guests another reason to look forward to Fridays.
Why are talk triggers important for tourism marketing?
As Jay Baer mentions in his presentations, the best kind of customers are those you get for free. Talk triggers are the key to attracting travelers for free by turning visitors or locals into advocates for your destination.

Travelers are compelled to tell friends about an amazing experience for a few reasons. Sharing an epic travel story gives your customers a chance to relive it, tell the world that they've had cool experiences,

and

help their friends plan fantastic trips of their own.

Many of your guests enjoy a chance revel in the social media spotlight and will talk about it online, spreading the word and drawing more attention and more guests to your destination.

Talk triggers aren't

just

for millennials or the technically-savvy among us. They're also relevant to older generations and those who are less active online because it still generates authentic word of mouth. Talk triggers make an impact both online

and

in the real world.
Talk trigger ideas to inspire your own
1 | Give personalized and timely recommendations on social media
Be remarkable in your willingness to help guests and future customers get the most out of their visit. Pay attention to what your travelers are saying on social media, and jump in with helpful recommendations.
For example, if you come across someone Tweeting about how excited they are about going to your destination next week with their kids, why not Tweet them back with some of your best family friendly attractions?
Go above and beyond what's typically expected of DMO in terms of response times and helpfulness – to the point of positioning yourself as a digital concierge or social travel agent.
Safe travels! https://t.co/GpoqPOAJZy

— Tupelo Mississippi (@MyTupelo) September 14, 2017
That kind of attentiveness from a brand is remarkable, and your travelers will appreciate that.
2 | Display social UGC in physical spaces around your destination
Because social media is natively digital, it can make travelers go "wow" when you incorporate it into a physical space, like on a slideshow or large display screen.
Just imagine visiting a destination and seeing the Instagram image you posted yesterday displayed on a giant screen with your username!
In Visit Napa Valley's Welcome Center, they have a large screen displaying a live feed of social photos being shared around Napa Valley with their hashtag. It refreshes and updates every few seconds so a ton of visitor photos get shared.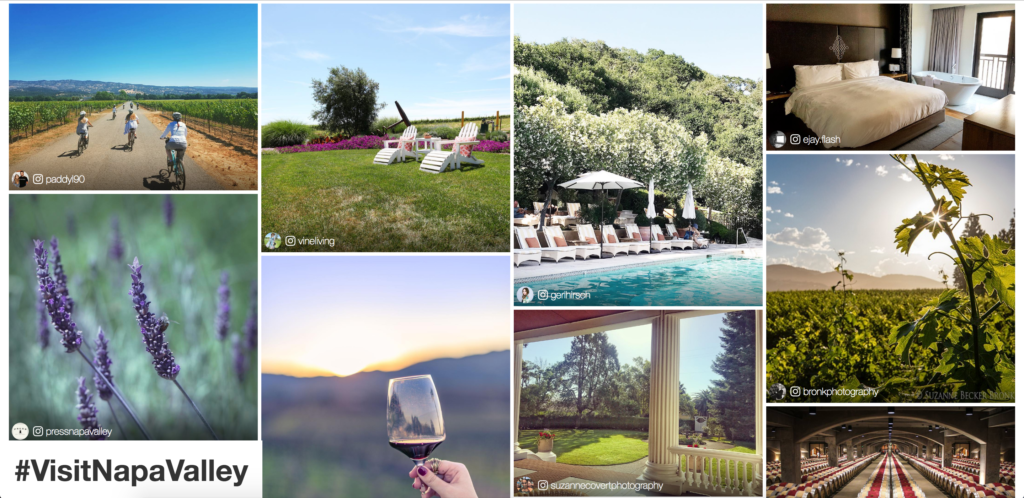 Not only does this inspire travelers and locals to say, "Look, my photo is featured there!" but it also encourages them to share even more photos with the hashtag.
3 | Set up installations around your destination that act as photo-ops
While talk triggers can happen organically, Jay Baer advocates the importance of making them happen. So while you may already have a lot of naturally Instagrammable spots in your destination, creating some intentionally can make the talk triggers you want.
For the past two years, Visit Indy has placed three life-sized sculptures around Indianapolis with the letters "NDY," that encourages people to literally become the "I" in "Indy."
This fun and imaginative installation is perfectly set up for snapping a quick photo and sharing it online.
4 | Try something out-of-the-box and unexpected
What's another way to get people talking? Surprise them.
For example, the Bob Kerrey Pedestrian Bridge in Omaha had received a less than enthusiastic reception when it was first completed. Then the folks Visit Omaha had an ingenious idea to give him a winning personality… and thus Bob the Bridge was born.
Bob — a quirky, fun-loving, boisterous bridge — has his own social profiles as well as his own vlog. He routinely chats up other bridges and interacts with his visitors. People love taking pictures with him, and tagging them #ItHappensOnBob, the photos for which Visit Omaha showcases on their website.
So far, Bob has attracted more than 550 visitors from over 37 states, and inspired thousands of social media photos.
Measuring the effectiveness of your talk triggers
So you've set up some campaigns you hope will turn into talk triggers — but how do you know whether or not they have become talking points? Jay Baer had these ideas:
1 | Monitor social chatter
People can't resist posting about a great experience to their social networks. By keeping tabs on how people are talking about you on Twitter, Instagram, and Facebook, you can see how much of that conversation has to do with your specific talk trigger.
When Visit Indy was tracking the success of their "NDY" campaign, a key component was being able to see if people were posting pictures with their sculptures. They used CrowdRiff to track and monitor their hashtag on social media, as well as search through the images to find the ones they were looking for.
2 | Comb through visitor surveys and reviews
Where do people talk about their specific travel experiences besides social media? Review sites, of course.
Read traveler feedback and comments on popular reviews sites like Yelp or TripAdvisor to see if people are actually saying anything about your talk triggers. Are the experiences you're providing remarkable enough that people will to talk about it here? Knowing what people say to other travelers about your destination will not only help you measure if your talk triggers are working, but may also spark new ideas on what to try.
What are YOUR destination's talk triggers?
Every travel destination needs to have something remarkable that gets people talking. So think about it: how can you as the DMO get people to say, "You'll never believe what happened when I went to [destination]."
And finally, remember this:
Don't let word of mouth happen…MAKE IT happen #ESTO17 @jaybaer pic.twitter.com/2ZGdBHWuh3

— NM Hospitality (@hospitalitynm) August 29, 2017
Make word of mouth happen! Good luck.
---
Recommended Reading