How to Deliver Facebook Ads that Convert with Data-Driven Insights from CrowdRiff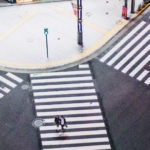 If you're the one responsible for Facebook ads at your organization, you're always on the lookout for ways to get more people clicking, converting, and booking their next vacations in your destination.
But it's not always easy finding the right creative, or even knowing which photo out of everything in your collection is going to perform better in your ad.
Here's the good news: CrowdRiff tracks the data you need to point your ads in right direction. In fact, CrowdRiff customers see an average of 3x increase in click-through-rates when they use CrowdRiff to find their creative.
Here's how CrowdRiff gives you the tools you need to create data-driven Facebook ads that'll get travelers clicking — and makes the entire process simple.
1 | Let CrowdRiff's Smart Curation button narrow down your choices
Let's say bird-watching season is approaching, and you're looking for some compelling shots of regional birds use in your Facebook ad campaign.
But you have hundreds of bird photos in your collection, thanks to the avid bird-watching community's enthusiasm towards sharing photos. How do you know which ones are going to perform the best in an ad?
In CrowdRiff, it's as simple as a click. CrowdRiff's Smart Curation feature surfaces your most compelling content, as graded with our AI technology, to narrow down your choices with content recommendations.
If you're curious how our photo grader AI can help you make better marketing decisions, you'll want to check it out in our fun photo quiz.
2 | Choose the visuals that are already performing well in galleries
CrowdRiff makes it easy for you to make data-driven choices when choosing your ad visuals.
Every photo or video that you feature in an image gallery on your website, CrowdRiff tracks engagement metrics for. You can see how many views v.s. clicks each asset gets, to understand which images travelers gravitate towards — and therefore find your best bets for your Facebook ad creative.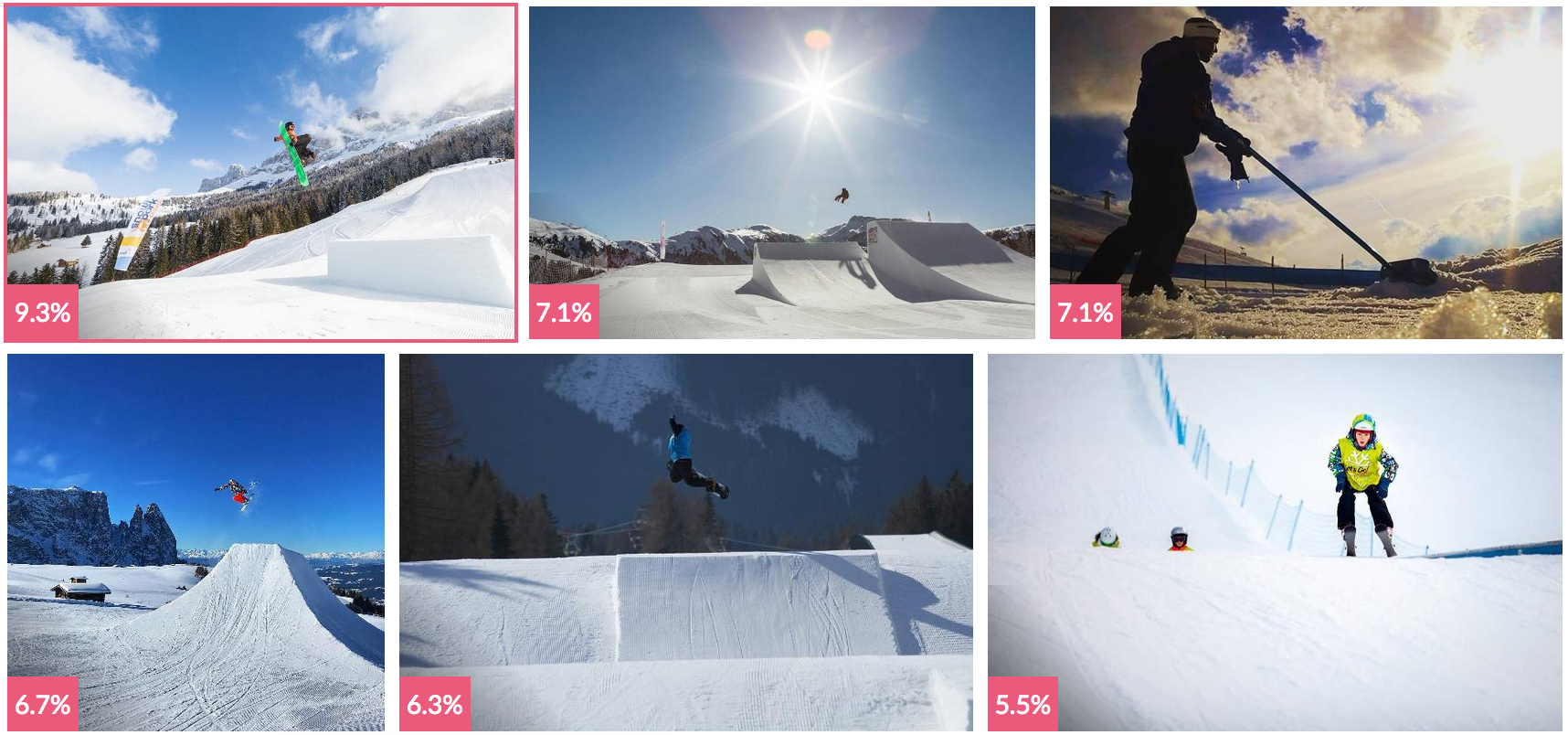 "Now we're able to see the images that are getting the most engagement, and we're able to find which images in our galleries deliver the best ROI."
So the next time you're trying to find the best photo to promote your destination's budding brunch scene, you can simply go into your Restaurants gallery insights and see which breakfast plate proved to be the most popular. There's your winning ad visual – easy!
3 | Get insights into which photos travelers from different demographics engage with
Perhaps you're making a big push this year to target travelers from, say, California. You want to know what kind of visuals speak to this demographic, so you can find the imagery that'll get them clicking through on your Facebook ads.
Because CrowdRiff has a complete integration with Google Analytics, all this information is at your fingertips.
You can see which of your website galleries Californian web visitors are visiting the most, which ones they're spending the most time on, and even which ones have the most impact on whether or not they request a visitor guide.
You might find that your Californian visitors prefer browsing pictures of your outdoors themed galleries the most. With that insight in mind, you can choose more photos of your national parks or forests when creating your Facebook ads.
4 | Tap into imagery that showcases travelers from their own country
If you're marketing to people in Korea, imagine if you could show Facebook ads that showed actual Korean travelers having a blast in your destination. Imagine if you could do the same for any nationality.
The challenge often lies in getting ahold of all that imagery.
Hornblower Niagara Cruises is a huge tourist attraction in Niagara Falls Canada, bringing guests right up close to the Falls. It's no surprise that they attract visitors from literally all over the world.
Because with CrowdRiff, they're able to track all the imagery their guests are sharing and then get rights to them, they no longer have a problem discovering visuals from people of every ethnicity to use in their marketing.
"We do marketing in a lot of specific countries with Destination Canada and our partners in [other] countries. Being able to give them [visuals] that specifically showcase people that have visited from those countries, being able to break that barrier, is invaluable."
CrowdRiff can give you access to more visuals that better represent your visitors in your Facebook Ads.
5 | From CrowdRiff, drag and drop straight into Facebook Ads Manager with CrowdRiff's Chrome extension, Sidekick
Once you find the photo you want to use through CrowdRiff, it's surprisingly easy to take it straight to Facebook Ads Manager.
If needed, you can edit the photo straight in CrowdRiff, cropping it, adjusting any color imbalances, or adding some punchy copy directly onto the image.
After that, it's really just a simple drag and drop into your Facebook Ads Manager. Check it out!
When creating Facebook ads, CrowdRiff helps you eliminate the need for multiple tools, saving multiple versions, and the hassle of downloading and re-uploading a photo.
Get more travelers clicking on your Facebook ads with CrowdRiff
A huge benefit of using CrowdRiff to manage your visuals is that everything happens in one place, where multiple moving parts can talk to each other and inform your next move.
See what CrowdRiff can do for your destination today!