How to Execute Wanderlust-Worthy Instameets: First-Hand Lessons from Kansas Tourism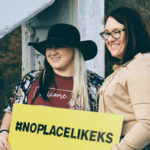 Instameet…a word that some have yet to hear. It is an event composed of Instagram savvy individuals and photographers that use the platform to display their work socially. An Instameet is an event where those individuals come together at a specific time and/or location to network, shoot, and share.

Now that we have the logistics out of the way, I am here to share how and why adding Instameets to you marketing arsenal can be amazing!
Why Instameets you ask?
Well, we were looking for a way to show off Kansas and what all the state has to offer. Many don't know what is here even after living here their entire lives, and travelers typically fall to the stigmas surrounding the "flyover state" and "home of Dorothy & Toto." There was no better way to do that than having you, a traveler, experience Kansas and see/share for yourself.
How do Instameets fit into tourism marketing?
They slide right into your already existing user-generated content plans! We have been using user-generated content more and more these days to share the true traveler and local experience from the eyes of people just like you. As we began this process on a deeper level, we chose to introduce the hashtag #NoPlaceLikeKS and that is where everything started.
Building on that branded hashtag, we wanted to strengthen our social game. This is where Instameets came into play. We created an initial meet and then growing from that we introduced social influencers, community partners, and networking opportunities.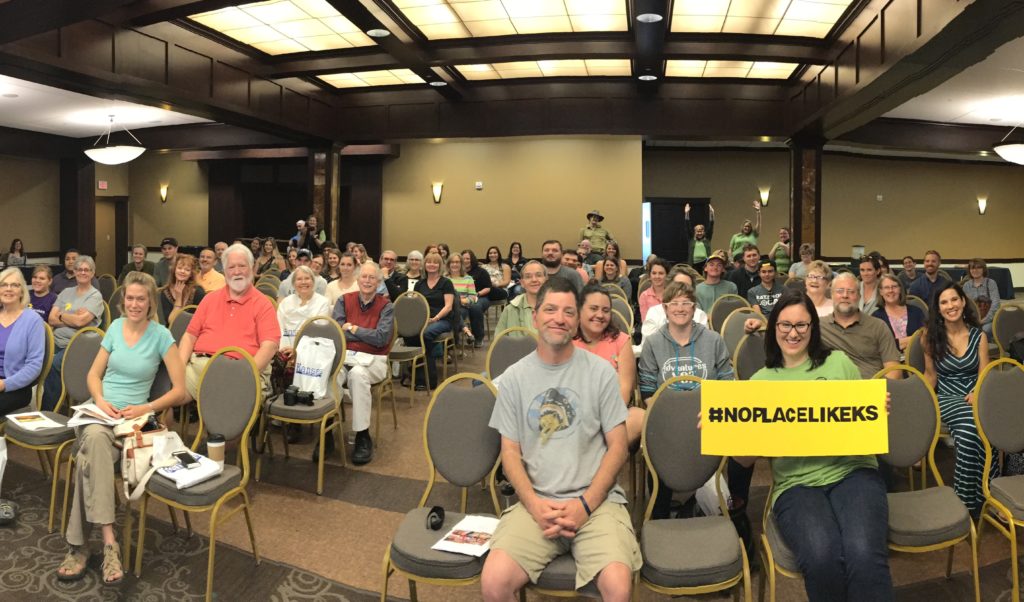 Interested? Here are some basics things to check off before you get started:
Make sure you have a business account on Instagram

Create a hashtag that you plan to use on all platforms and that resonates with your brand (research one that may be newer, unique, or less used so that you can monitor growth)

Create a marketing plan with goals for what you wish to accomplish with Instameets (% growth in hashtag usage, growth in followers, growth in engagement, economic impact, etc.)

Create an account using a visual content marketing platform like CrowdRiff (used to monitor the upload of content, track your hashtag usage, and find new users to reach out too as well as communicate with them.)

Plan out a calendar and choose how you will select locations (special one-time access points or special guests are a great pull and should be considered in event planning)
Planning and executing your own Instameet
Now, let's implement!
Based on your staff size, location, involvement of influencers, etc. you will want to plan ahead just like any event. Will your staff do all the work? Will you partner with a location to assist? Will you utilize more than one location? Do you have access to something unique? Are there influencers you can invite? All of these questions are good ones and all should be answered as you begin.
Once a location is determined, you will need to create an itinerary, marketing packet, and send invites.

Theming them all around your location or unique offering is best and makes it easy to brand along with your current branding strategy. Also, once you make these assets, you can re-use them later with just text and image changes.
Invite via Instagram direct message, Instagram comments on photos, and even through e-mail. Make sure to have a registration page on your website where you can get their contact info for tracking, measurement, and numbers as well as a landing page you can promote elsewhere. You will want their name, e-mail, public Instagram handle (has to be public or their photos do not show to other users), and their interest in the itinerary items. This will help you determine if they are planning to be there all day if you have money backing specific items on your list (example: transportation, food, admittance, etc.). Follow up closer to the event with the finalized itinerary and housekeeping information.
Ta-dah! You have successfully planned an event and are good to go!
What is your role on the day of the Instameet?
On the day of the event, create relationships, talk with the attendees, and get feedback. This will be essential to future plans and will help determine if you are on the right track. After the event, you will want to send a survey to follow up and begin measuring the impact to compare before and after. Use this to move forward with more initiatives, to make changes, and to continue growing your efforts.
5 things I wish we knew before our first Instameet:
Instameets are casual!

They do not require a ton of work, dedication, or money. It is easy to over-complicate the event and grow it beyond what an Instameet should be. Feel free to go through a trial and error for time/length/size, but 3-4 hours is easily enough. If you go over, then great! That means, attendees are typically having fun and want to spend more time at the location(s).

What some attendees want will not always coincide with what others do

, so don't be discouraged if you weed out some people with the first event. For example; some will want to be transported while others want to be left to explore and it will affect their feedback and participation.

Expect a 50% attendance rate if your event is free.

Typically this has been the result give or take a little. Don't count out those attendees though because you never know.

Be clear!

Make sure to let them know where you will be heading, times, what they need to bring, and anything else that is involved in the event. If not set in stone, many might skip the event or get upset. Alos, listen to what the attendees like and didn't like. They may or may not attend your next event if you don't take their feedback into consideration.

Plan ahead!

Make sure to give yourself enough time to pick the location, come up with a theme, plan, do a site visit, get marketing together, gather materials, request images, push out invites, respond to questions, send out itinerary and communication, and plan a backup. The events will sneak up on you and you will be left running around trying to get everything done if you do not plan ahead well enough.

And there you have it! Instameets are an excellent way to facilitate user-generated content creation, without sacrificing any of its organic nature. I hope this guide has inspired you to start implementing it in your social media strategy.
In the meantime, follow Kansas Tourism online for more inspiration.
---
Recommended Reading