How to Make the Most Out of Your Live Events with CrowdRiff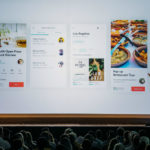 If you've been to live events, you know the energy and excitement can be contagious.
Whether you're part of the crowd at an intimate concert, the audience listening to a respected speaker at a conference, or the fans cheering wildly at a late-season game, the experience of being at an event in person is special, and it's a big reason people may go out of their way to visit certain destinations.
CrowdRiff allows destination marketers to capture and leverage that in-the-moment magic of a live event, and extend it further. With features that help marketers deliver more memorable experiences (both during and after an event), CrowdRiff helps both DMOs and their guests make the most out of events.
How marketers use CrowdRiff during live events
Imagine if you could easily capture, curate, and share attendee experiences in real-time. You'd be able to maximize every unique moment, and elevate the atmosphere of your live event.
For marketers using CrowdRiff, it's entirely possible (and surprisingly effortless). There are two main features perfect for live events:
1 | CrowdRiff Photo Wall
The first is by creating live digital displays of UGC using CrowdRiff's Photo Wall feature. This gives you the power to automatically populate large screens with the photos event attendees are taking and sharing in real-time.
Simply choose the hashtag you want to feature and your Photo Wall will display a rotating collage of live UGC from the event. It automatically refreshes every few seconds (or however often you want it to) and features your hashtag in the corner too.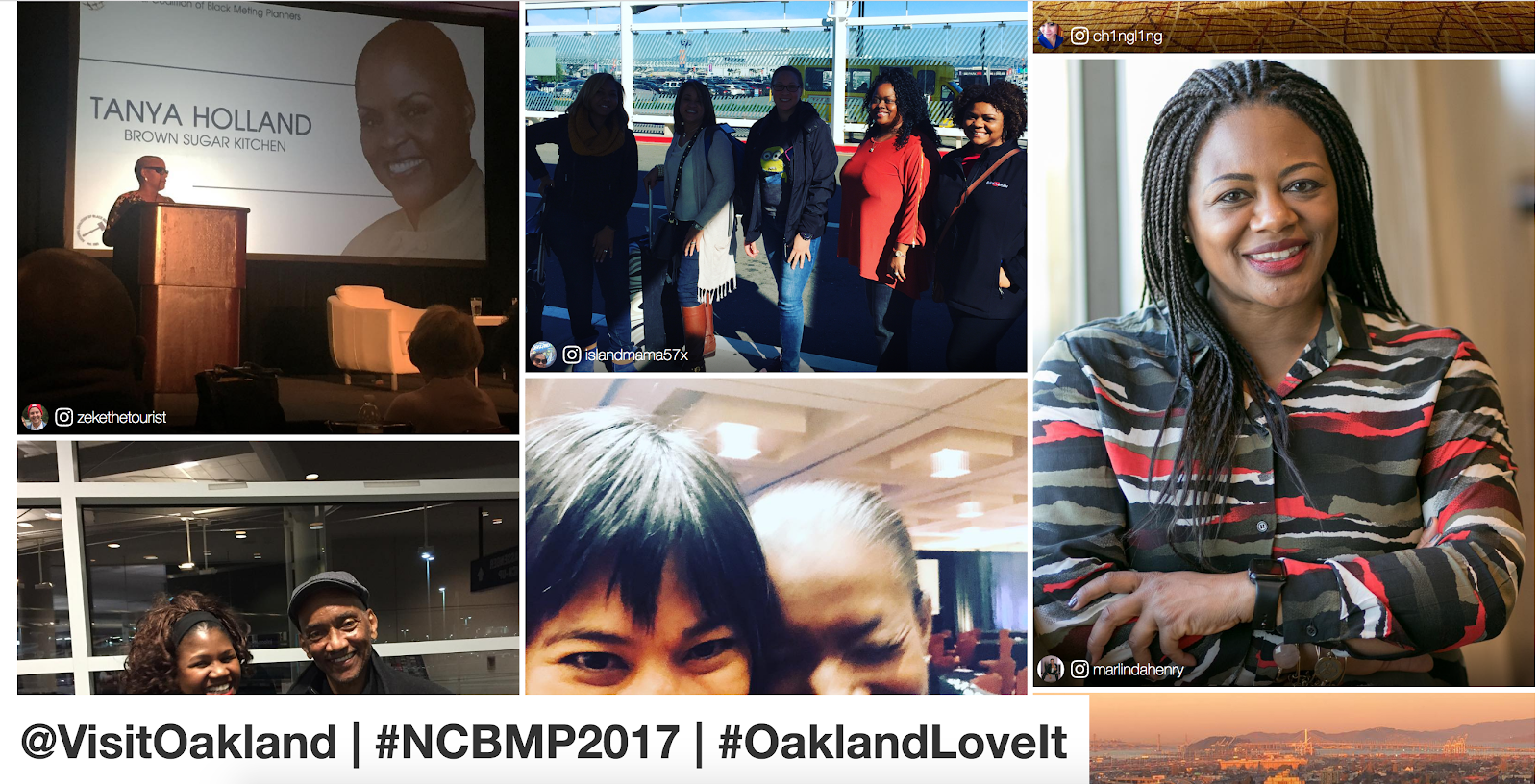 So at the next party or gala held at your destination, add to the atmosphere and create a memorable experience by featuring your guests' latest snaps and selfies at your event, right as they post them.
2 | CrowdRiff Gallery Slideshows
The second way you can leverage CrowdRiff during a live event is by playing CrowdRiff Gallery Slideshows on digital screens around the venue.
The Royal Ontario Museum uses this feature to showcase UGC photos from its popular Friday Night Live event as it happens.
Just like the Photo Wall feature, your slideshow will display your hashtag, along with custom branding, so attendees know exactly how to tag their images — but instead of a collage of photos, it spotlights one image at a time.
One of the great things about the slideshow feature is that you curate the images yourself from within CrowdRiff, so you control the content that is shown. You can also insert promotional photos, such as "Follow us on Instagram @YourBrand!" for example.
Adding new images takes almost no time at all. This is critical because things can change quickly at a live event — your content needs to be able to keep up! With just the click of a button in CrowdRiff, your slideshow is automatically updated in seconds.
Benefits of leveraging CrowdRiff's visual displays:
Both the live Photo Wall and CrowdRiff Slideshows

encourage visitors to capture and share their experiences

in the moment — rather than saving their photos to view at home (and then forget about them) or post a few days later (when they're less relevant).




UGC also

generates social chatter

around the event — which even people who

aren't

in attendance will get to see online.




Showing the photos and experiences people are sharing in the moment also builds the atmosphere of that event. You

foster a sense of connection that only comes from sharing those exciting live experiences. Catching a glimpse of what other attendees are doing and photographing allows your guests to feel like part of something bigger.


With display screens strategically placed all over your event venue, these visitor experiences add a

decorative and personal touch

to the event.
How CrowdRiff helps you recapture the magic of an event, after it happens
Once a live event is over, CrowdRiff can easily show you all the photos and videos that were taken and shared during that event with a simple search, so that all this imagery is ready for you to then act on.
With a treasure trove of visual content from that event, you can extend the live experience by allowing guests to re-live event highlights and memories.
Thank you for jumping aboard with us & @rmountaineer last night for the @TOTABCNews Summit! pic.twitter.com/868cUcF0yk

— Tourism Kamloops (@TourismKamloops) November 2, 2017
For example, CrowdRiff makes it easy to:
Transform your best visuals of the night into a beautiful website gallery (within seconds) — perfect to feature in a blog post recapping the night.
Share your favorite event photos to social media, directly from the platform.
Curate these photos into a custom album for that event, so when next year rolls around you'll have a stockpile of relevant visuals to promote it.
Bonus: All albums in CrowdRiff can easily be shared with third-parties and people outside your organization (like journalists or other media).
With CrowdRiff, your live events are about to get livelier
Displaying CrowdRiff Slideshows and Photo Walls around your venue helps create more memorable, engaging experiences at live events. Not only can you encourage visitors to share photos with your hashtag right then and there (which means more UGC to choose from during the event), but it also results in more content for you to work with long after the event is over.
Event marketing can be a breeze when you have the right tools. Ready to see for yourself how CrowdRiff takes live events to the next level? Schedule your demo today!
---
Interested in how other CrowdRiff customers use the platform? Watch this recorded webinar: