How Travel Oregon Reduced Mobile Load Time by Half with a Key Web Redesign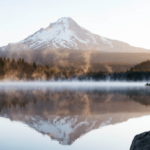 In 2015, when the U.S. Travel Association's Educational Seminar for Tourism Organizations (ESTO) included a session analyzing the industry's top travel websites based on site speed, it served as a wake-up call for Travel Oregon, who placed second to last.
"We've always prided ourselves on being industry leaders, but here we were at the bottom of this list," said Kate Jorgensen, the Project Manager of Global Integrated Marketing for Travel Oregon.
After five years, it was time for a website refresh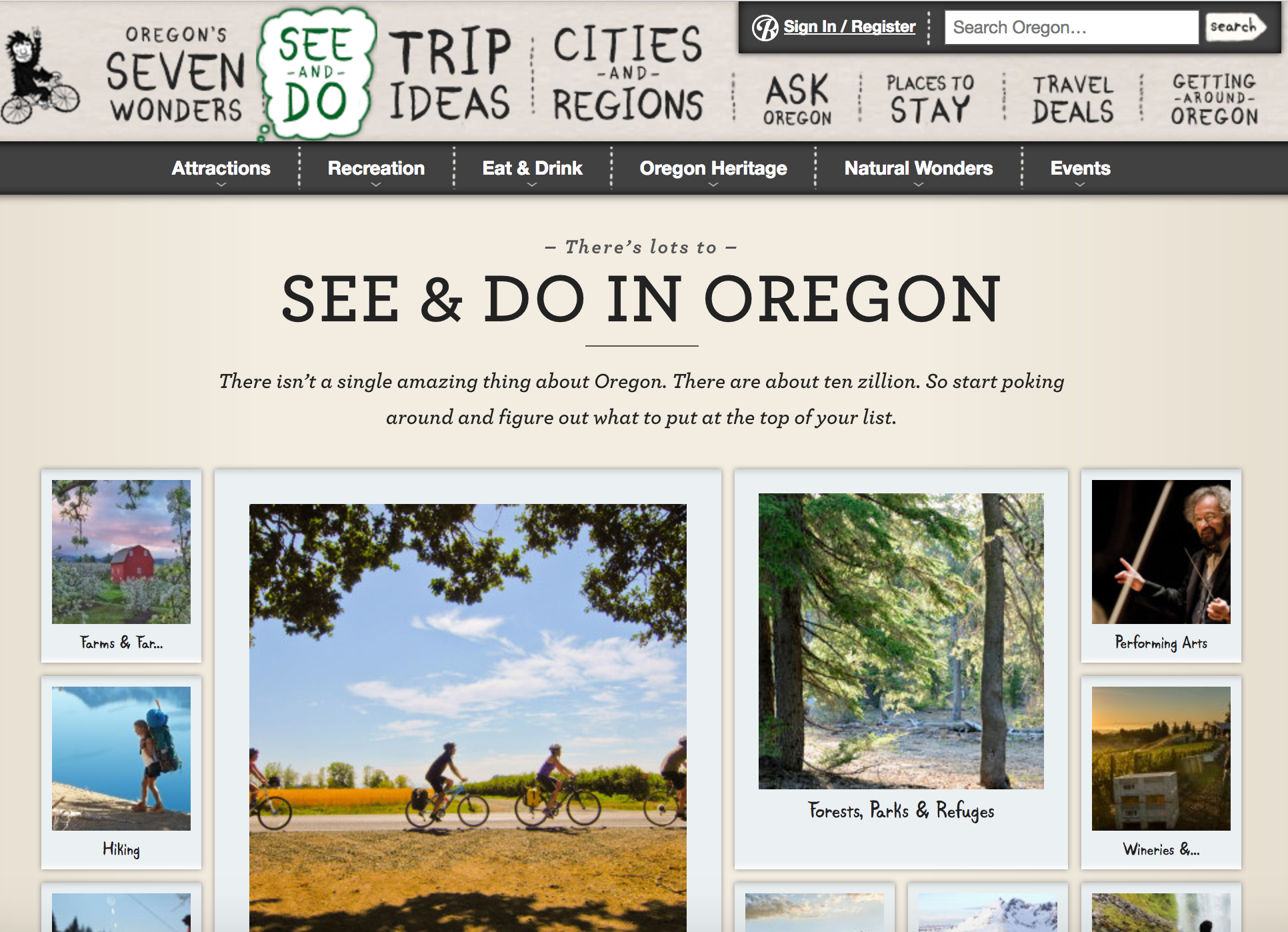 Jorgensen explains that when the destination marketing organization's website was launched in 2012, only about 15% of visitors were viewing it on a mobile device. "Now it's over half," she said. While Travel Oregon was one of the first DMO websites to launch with a fully responsive website, it was not built to serve content optimized for mobile and, over time, really slowed page load time.
"We had a growing technical debt. When we built the website originally it wasn't optimized to serve content on mobile, and we were working on a pretty outdated, highly customized version of WordPress."
While technical concerns were the impetus for the redesign of TravelOregon.com, this initiative provided Travel Oregon an opportunity to address several larger projects they had queued up, including incorporating a new brand identity and consolidating microsites into their main website.
"The biggest [of the large projects]was merging Ride Oregon Ride into TravelOregon.com, which was a standalone site that was geared around bicycling tourism in Oregon, and had some unique content needs that we were trying to solve," said Jorgensen.
The process of redesigning the website also gave Travel Oregon a rare opportunity to reevaluate its role, and consider how to better achieve it using the latest available tools. The editorial objective of Travel Oregon — according to Emily Forsha, the organization's Content and Community Manager of Global Integrated Marketing — is to "inform and inspire travel to and around the state of Oregon."
Visual content is integral to Travel Oregon's refreshed website
"I think we've always leaned on the photos to inspire, and we haven't really thought about how they could inform as well," said Forsha. "On this new site, especially with user-generated content, it's also got that 'inform' piece as well, like what does it look like in central Oregon right now, for example."
The new website uses photos and user-generated content powered by CrowdRiff to help inspire travel decisions.
"We can post all the beautiful photos we want, but when you see a gorgeous photo that a real person took, that can certainly instill trust. It's like you can really have that experience, you can actually go there, and it will actually look like that."
Jorgensen adds that when it re-launched on September 19th, the website established a new visual language for the destination through its color palette and branding, using subtle visual cues to evoke the state and its culture. For example, the colors are based off of the state's most prominent natural colors — deep blue for its lakes, dark green for its forests, and gray for its cloudy skies. The dotted lines at the bottom of each page even spell the name of the state in Morse code.
Identifying shortcomings from the old site to inspire new solutions
The redesign effort began with visitor research in the fall of 2015, which directly influenced elements such as site architecture, content groupings, and nomenclature.
"We learned that people wanted us to simplify," said Jorgensen.
"We had 10 or 11 options for navigation, and we learned that people wanted less choices up front, but they'd be willing to click-through so long as they were getting relevant results as they went further into the experience."
The result of all of these efforts is a fast-loading, mobile-compatible, highly visual and easy-to-use website.
The three options that remain at the very top of each page let users choose between "places to go," "things to do," and "plan your trip," while the remainder of the homepage lets visitors navigate based on location, interest, and mood. The homepage also offers a "surprise me" button that encourages organic discovery of attractions and activities.
Each subcategory, ranging from the "snow sports" activity to the "Oregon Coast" destination to the "silly" emotion is labeled with vibrant, inviting imagery, often collected during unrelated projects.
"Every single time we send a production team anywhere now, we also capture still photography for our media library," said Forsha.
"When we started doing it last year, we had all these images I didn't think we would ever use, and we have, which just goes to show you that you should always just capture everything you can, because you'll be surprised by what you end up using."
A trap tourism websites fall into is providing laundry lists of options rather than specific recommendations based on location or interest.
"The inclination is to just serve up everything. We're trying to build trust by leading with the best, and hopefully giving people more context for what they're actually looking for."
Accomplishing the goal they set out to reach
Though the redesign is still fresh, it's already improved a number of key metrics, including a drop in bounce rates and an increase in time on site. Traffic has also seen a spike in recent months, though Jorgensen says that is likely a result of the organization's winter campaign launch.
The metric that Jorgensen and Forsha are most proud of, however, is the one that inspired the redesign effort in the first place.
"At the start of this project we wanted to optimize our mobile website load time," said Jorgensen.
"We were at 10 seconds on the old site, and now we're below five. We'd like to be below four, but that's still a huge win, especially considering how much media we're leading with on our site now, so it's exciting."
What's next for TravelOregon.com
With a fully functioning, mobile-optimized website to build on, Travel Oregon has some ambitious future plans. One key priority is supporting multipoint data to enhance digital maps, starting with bicycle routes and eventually expanding beyond.
"We're really excited about the multipoint map data coming online," said Jorgensen. "We have some of the best bike rides, and being able to showcase those, the entire trail, and all the great things to see and do around those is going to be really great."
The team is also excited about its upcoming partnerships with Ski Oregon and Eastern Oregon, which will give the affiliated organizations the ability to leverage the new and improved TravelOregon.com for their own websites. "Eastern Oregon's own site will become the Eastern Oregon section on our site, and same with Ski Oregon," explained Jorgensen.
The organization's long-term goal, said Forsha, is to establish a visitor lifecycle algorithm that can serve content to users based on how far along they are in their travel plans.
"Are you just starting to think about Oregon? Are you planning your trip? Are you ready to book your trip? Or are you already here?" said Forsha.
"Hopefully sometime in the future you'll go to TravelOregon.com and it will be totally personalized based on that."
---
Recommended reading: