How Visit Anchorage Reached 60,000 People with an Ingenious Postcard Campaign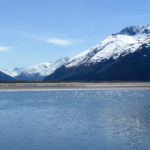 Anchorage's greatest strengths as a travel destination also poses its greatest challenges.
The surrounding Alaskan state is world-renowned for expansive landscapes, outdoors adventures and stunning wildlife, with the city acting as a primary hub for those arriving by train, plane or cruise ship.
But as the home of so many attractions is scattered over such a sprawling landscape, visitors have come to think of Alaska as a place best explored thoroughly in one long single trip.
Alaska is seen as a "once in a lifetime" adventure
It's frustrating for James Minton, Visit Anchorage's Vice President of Communications, to know that no matter how spectacular the experience, most people only plan one visit, and then cross it off their list.
He points out how the average traveler from California — one of Anchorage's primary markets — typically visits Hawaii multiple times, yet still cites the distance as a barrier to visiting Alaska more than once, even though Anchorage and Honolulu are roughly the same distance from LAX airport.
"People usually plan Alaska for a long time, do everything they can while they're here, and feel like they've done it all and don't need to come back, which is something we're trying to change."
Minton expands, "For our primary markets in the West Coast, this is a place where people could pop up for a long weekend."
According to the State's research, however, only a few actually do. Factoring out those who are visiting family and friends and business travelers, less than a quarter of that Alaska's leisure travelers are return visitors.
But changing that narrative isn't easy, says Minton, who sees Alaska's reputation as a self-fulfilling prophecy. "If travelers come that way for a long time they tell their friends and family that they had a great time and couldn't imagine doing it any other way," he said, suggesting that this has been cemented in many people's minds as the only way to experience Alaska.
Giving visitors tools to spread the word, in the moment
Knowing that 66.4% of American travelers decide where to visit based on recommendations from friends and family, Minton sought to encourage more dialogue between those visiting Anchorage with those back home. He explains that destination marketing organizations typically seek to facilitate that conversation through social media, but with an average visitor age of 53, he thought his target audience would prefer a more analog solution.
"We thought about what would happen if we gave them a vehicle to connect with friends and family, with the passion of being in the destination right now," he said.
"We realized this is an audience that's at the time of their life when the idea of sending a
postcard
to your grandkids — if nothing else than for the retro quaintness of it — would play out well."
In order to make a postcard campaign successful, however, Minton wanted to ensure that it was completely seamless. As a result those who came to the visitor center in town or the airport could pick up as many free postcards as they would like, either to keep or mail themselves. Visit Anchorage offered to mail out any postcards that were filled out on the spot for free, and even provided postage for cards that weren't their own.
Designing the postcards
Once the idea was set in motion Minton says Visit Anchorage went through a number of design iterations trying to find the right balance between their own branding and the space designated for messages.
"It's really easy to take up a lot of room with your own logo and website address and the caption of the photo and the stamp and return address, but there's only so much space on these things. You need to keep the postcards looking organic and not overly branded."
Minton eventually concluded that Visit Anchorage's branding was the least important element of the card, designating only a small sliver for it in the final design. "We want grandma to be able to write to her grandkids and actually say something, not just sign her name," he said.

Visit Anchorage did, however, intentionally ensure that the name of the city was awarded some prominent space on the front of the postcard. "We're trying to make sure the name of the city, Anchorage, enters into the conversation beyond the generic destination of Alaska," he said.

The final design features eight different images that rotate between seasons, showcasing the element of the Alaskan wilderness that research has found to be the most popular that time of the year.
Exceeding expectations
"We tested it to see how it went, and it went crazy; we were totally surprised," said Minton. "We printed at most 3,000, and bought 500 stamps, because we didn't want to be stuck with stamps that would sit in the visitor center for years, and had no idea it would take off like it has."
In fact, Visit Anchorage has now produced 60,000 postcards over the past 15 months, and distributed 18,000 free stamps.
While he can only speculate Minton believes the campaign resonates for reasons that differ between demographics. He suggests that the older demographic enjoys the nostalgia of the campaign while millennials appreciate the few opportunities their given to connect with friends and family outside the digital world.
Minton, however, doesn't want to leave the impression that Visit Anchorage doesn't also have a robust digital marketing campaign. With a total media budget reaching approximately $600,000, however, he says the approximately $10,000 spent on postcards and stamps is likely to go further than much of the rest of his ad dollars this year.
"This small audience of 60,000 out there that received these cards got a stronger impression, because the messages on it goes further than the dollar we'd spend to get them to click on an add in Google. Getting somebody that's here giving an authentic message, we do some of that through their social feeds, but this really lets the traveler speak to their loved ones in their own voice."
What's next for Visit Anchorage?
Minton says his next challenge is figuring out how to scale the campaign, which will likely involve distribution partners beyond the two visitor center locations, such as hotels or cruise ships, but that is yet to be decided.
Having recently signed up with CrowdRiff, Minton says there is also an opportunity for greater user-generated content integration in the future, either through licensing content or by developing a system that allows users to turn their own photos into postcards.
"You can imagine how much competition there was 20 years ago trying to cut through the clutter in people's direct mail," he said. "Nowadays, their email and social feeds are bombarded by people talking to them digitally."
"These old school tactics are a great way to cut through the clutter, especially if you can find a way to make it organic."
---
If you're interested in integrating user-generated content further into your marketing, like Visit Anchorage will be, this eBook is a good place to start: