How Visit Franklin Answers FAQs About Its Destination Through a Creatively Retro-Style Video Series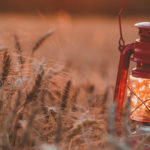 There's something about Franklin Tennessee that reminds people of simpler times.
Maybe it has something to do with its historic landmarks, or its quaint main street, its friendly southern culture or its abundance of comfort foods. Whatever it is, visitors often say that something about that town makes them feel at home — and had the town welcoming a record-breaking 1.5 million visitors in 2017.
So when Josh Collins, the Digital Communications Manager for Visit Franklin, was considering the next project for Visit Franklin Films, he wanted to create something that would stand out from the rest of the noise online, and felt a little reminiscent of simpler times.
"Everything is so clean and crisp and cinematic, but this is like 'remember a time when we used to have to put in a VHS and push play and stop and manually record things?" he said. "And that's congruent with the destination; it just strikes that nostalgic chord."
Visit Franklin's newest video series, Frankly Franklin, echos Franklin's unique charm

The destination's latest video project, Frankly Franklin with Frank Franklin, features a whimsical host (played by local comedian Brandon Harris) named Frank Franklin, who speaks frankly about the town of Franklin from behind the desk of a retro talk show set, always sporting a tan suit and argyle vest. "We said 'let's be humorous and witty and engage in a way that's different than what anyone else is doing,' and Frank Franklin was born," said Collins.
And it's not just the throwback set and wardrobe. Everything about the way in which the videos are scripted, shot and edited—its jumpy cuts that interrupt people mid-sentence or leave them lingering on screen a few seconds too long, the boom mic clearly visible in many shots and the cowboy guitar player who opens each installment alongside an accordion player—all harken back to a pre-digital era.
"Even how it's edited, when everything online is portrait or landscape, we said let's be retro-square. It's those little touches," said Collins.
The video series acts as a creative answer to FAQs about the destination
For the content of the videos Collins looked no further than the most frequently asked questions the DMO receives. "We decided to take what is so often the most underutilized ideas, the frequently asked questions, and put a spin on it," he said. The 15 videos tackle everything from how long it takes to get there from the airport to where to hear live music to where to find public restrooms.
In addition to various feedback loops Visit Franklin uses to connect to their audience, Collins explains that using CrowdRiff to monitor social media imagery has been integral to helping them listen to the voices of people in Franklin — what they love, what they reminisce about, and what they're concerned about. Over the last couple of years, they've been able to gain insight to questions that have essentially made up the episodes of the series.
Collins adds that creating a video series based around the destination's most frequently asked questions gave the destination marketing organization the opportunity to respond directly to those questions with engaging content.
"Because it's inspired by the most frequently asked questions, hopefully it's content that can be served as users begin to search and discover Franklin in various ways," he said. "For example, if someone asks on Twitter, 'how did Franklin get its name?' we can say 'here's a great video on that,' so being able to be responsive in that way is fantastic."
Looping in everyday people around Franklin to participate in the videos
While Frank Franklin is clearly the star of the series it also makes creative use of locals and tourists, who answer sometimes serious but often-silly questions about the town they're in.
"We set up at a few events or just walked around and invited people to participate, and if they agreed we'd have them sign a release and if not we'd just move on," he said. "It was really fun, and there's such a love for the community. That's something you really experience in the destination."
On the road to helping would-be visitors get to know the town better created a star in the process
All said and done, the project took a little over two years to put together, with all 12 videos released at once this past spring.
The videos were promoted both internally within the Visit Franklin's content marketing and in its paid strategy, but Collins says the main goal is to serve the content directly in response to inquiries about the destination.
"It's probably not something you expose a user who's never heard of Franklin to, but for those that express interest in some way it serves as a great continuum along the path to purchase," he said. "Our goal was to keep moving users down the funnel."
Specifically, Collins hopes the video inspires viewers to sign up for the destination's newsletter, request a visitor's guide or follow its social media channels. Though it's too early to see significant results from the series Collins says he's already seeing signs of its success. "I think there's probably more intangible objectives that we found successful than hard metrics, at least this far in," he said.
For example, a local YouTube influencer with a significant following recently reached out and asked to collaborate on future projects, and Frank Franklin has himself become a sort of unofficial town mascot.
"We will call on him every now and then to do some Frank Franklin meet and greets at the visitor's center," said Collins. "He's got his own Instagram account that he manages, and he's really taken to it, so it's been fun."
---
Understand how Josh Collins does marketing at Visit Franklin in this recording of our Q&A with him!