How VisitScotland Targets Millennials with this Creatively Interactive TV Campaign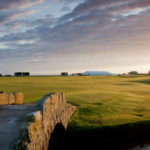 For generations British travelers have flocked to Scotland to take advantage of its accessibility and affordability.
More recently, however, discount European airlines have enabled people to reach virtually every corner of the continent for a fraction of what it used to cost — a very appealing opportunity for millennials. So as young travelers pursue experiences beyond Scotland, the country's tourism industry today is primarily supported by nostalgic empty nesters over the age of 45.
"Before we had all the low-cost airlines out to Europe, people would have UK-based holidays, that would be their main holiday," said Gwen Raez, the International Senior Marketing Manager for VisitScotland. "Many were taken in Scotland; that's not really happening anymore."
Raez says that the average visitors today are elderly couples that have fond memories of childhood vacations in Scotland. The rest, she says, "want to have a holiday where you've got guaranteed sunshine," which can't be found in Scotland as easily as other destinations.
The challenge of appealing to millennial travelers
While Scotland may not be able to guarantee good weather, internal research suggests not many millennial travelers are aware of what the country has to offer. Raez explains that many are familiar with the country's two largest cities, and of the region's storied natural beauty, but little else.
"Everybody knows Edinburgh and Glasgow, but we have another five cities that all have their own vibes," said Raez, adding that the country is also home to world-renowned arts and cultural festivals, adventure sports and wildlife. "It's not just about viewing the stunning vistas, but getting out and about and enjoying the landscape, which is something we very much trying to do with this campaign."
Getting inspired by millennial TV viewing habits
The campaign to which Raez refers began with discussions almost a year ago, and is playing out on both television and social media today. After recognizing the importance of getting the next generation of travelers excited about Scotland, the DMO began researching where and how to best reach them.
"We've seen a lot of research on dual screening — people watching TV while being on their tablets or their phones at the same time — so we thought about how we could capitalize on that," explains Raez.
"We know they're on a second screen and we know certain programs generate a lot of chat around a hashtag, and we felt there was an opportunity to get that chat going around Scotland with that audience."
Creating a new interactive TV campaign with E4
After reviewing proposals from a number of media organizations VisitScotland eventually chose to partner with E4, a UK-based television station that typically caters to audiences aged 16 to 34. "It was through joint discussions and collaborations [with E4] that we arrived at the final concept," says Raez.
That final concept includes a series of minute long videos following six millennials with limited knowledge of Scotland on a road trip around the country, that are broadcasted on E4 in an ad spot.
6 @E4Tweets viewers, 1 red campervan, 5 days exploring #Scotland. THIS is what we call an epic road trip! #ScotE4 pic.twitter.com/pMzCKu8oyo

— VisitScotland (@VisitScotland) September 15, 2017
As the videos conclude, viewers are encouraged to vote on what they'd like to see the group do the next day. The itinerary that gets the most votes on Twitter using the hashtag #ScotE4 in the 30 minutes that follow is ultimately pursued, shot, edited and put on air the following evening.
It's voting time again. Decide what the adventurers get up to next by voting below! #ScotE4 #Ad

— E4 (@E4Tweets) September 13, 2017
"It was as close to live as I think I ever want to get," jokes Raez.
"We wanted to do something that was near-live to generate that interest and engagement from this group [of travelers]."
She explains that the day would be broken into three shoots, one each in the morning, afternoon and evening. As soon as shooting wrapped on one segment the content was sent to an editor at a nearby hotel conference room, who began editing as the group made its way onto the next destination. The editors had to work in near real time in order to send off final cuts to Clearcast, the UK's advertising standards council, for same-day approval.
"They would start editing each scene as we filmed it," said Raez, adding that production days began at 6am and often ended after midnight. "So it really was a perpetual treadmill of filming, getting the rough shoots back to the editor and editing and then getting it up on air."
Raez says that the treadmill almost came to a grinding halt one Tuesday while shooting in Perth, when a poor Internet connection nearly brought down the entire project.
In spite of the setback the teams successfully shot, edited and broadcasted five 60-second videos. Each installment featured the cast engaging in three activities in a single day, which including a visit to a castle, a street art tour, an evening at a cabin in the woods, a visit to a popular concert venue, mounting biking, ATVing and more.
While the whirlwind filming stage is over, the social media conversation is just beginning
Now that the six millennial participants are back from their adventure, they continue to share stories and pictures online.
"Some of them are very active in terms of their social media, so we're looking at how to encourage them and their fans to keep promoting Scotland and encouraging other people to do the same."
Raez continues, "We don't want it to be a one-off in terms of exciting this age group about Scotland, so we're thinking about how to keep that going using user-generated content."
Raez adds that it's too early to get a full picture of what worked and what didn't in their first crack at a near real-time television and social media campaign, but hopes the numbers indicate that the strategy is worth replicating in the future. Thus far she can say that the videos were seen by over half a million TV viewers, that after the first week the hashtag #ScotE4 had a reach of 11.5 million impressions, and that at its peak the ads were seen by 10% of the TV watching millennial audience in the UK.
"This is something we're just starting the journey on. Certainly I want to explore how to make the interactivity element even more pronounced; that's something we want to build on."
---
Interested in incorporating more user-generated content into your marketing? Read this field guide to learn how to use it in print: