Introducing Media Hub, the Modern Way to Share Visual Content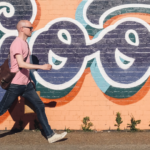 Now more than ever, travel and tourism is a "show, don't tell" world.
I've been seeing so many gorgeous photos of the Maldives on Instagram lately – I've got to go there

The video of Geneva on this registration page is great – maybe I'll go to this conference after all

I had no idea what spelunking was, but the photos in this article are amazing – I'm booking my ticket to Waitomo
Sharing visuals with the journalists, meeting planners and content creators that help you attract travelers is a big part of daily life for today's destination marketing organization, so you need a solution that's going to streamline that process and work the way you do.
Today, we're unveiling Media Hub, a simple, modern way to share visual content.
It brings together owned and user-generated content in one media library.
It gives you full control of the experience, from access to branding to usage guidelines.
And it's mobile-friendly to work anywhere you do.
With Media Hub, we're bringing together the functionality of a UGC platform and a DAM to create a full-cycle solution for any team that works with visuals.
Sharing reimagined for travel and tourism
Media Hub started with you – the way you work with visual content, the challenges you face when sharing it internally and externally, and the functionality you've always wanted.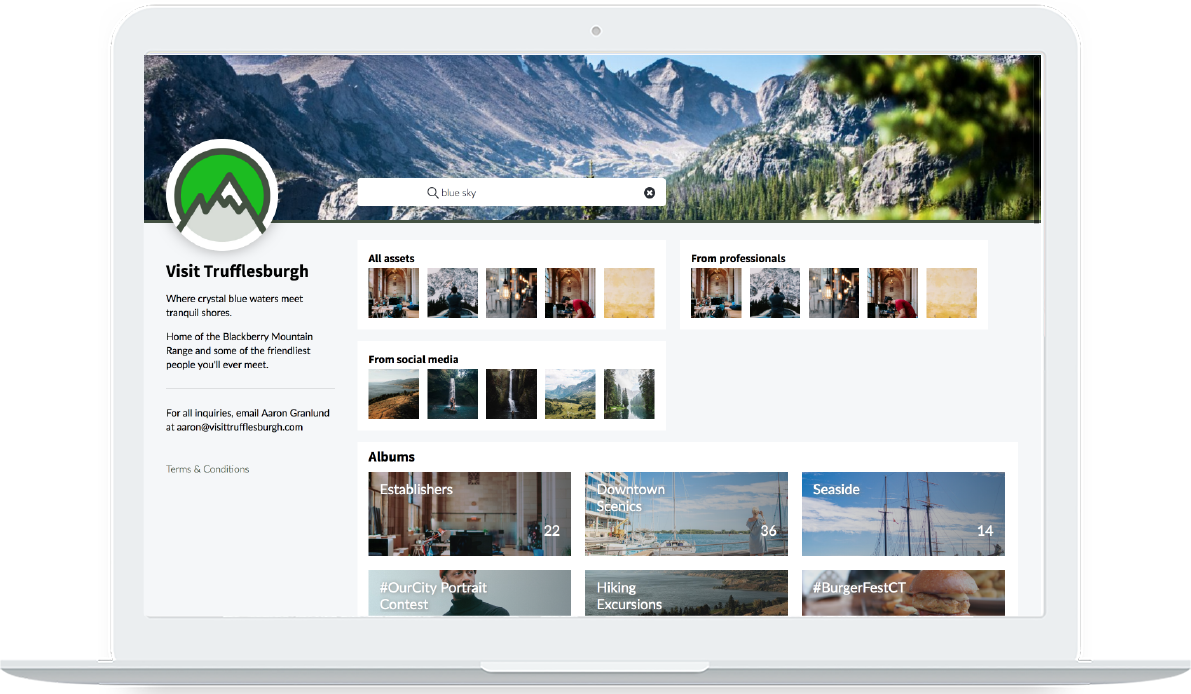 We started by tackling one of the nagging issues modern destinations face: making user-generated content a viable part of your media library.
In the world of visual content, UGC reigns supreme.
Journalists love it because it adds an eye-level perspective to their articles. Marketing and PR teams love it because it tells authentic stories and captures them in real time. It increases engagement and conversions. In short, it's too valuable not to be part of your media offerings.
Everyone sees the value of UGC, but the lingering questions about copyrights and usage guidelines have made destinations (and solution providers) hesitant to use it to its potential.
Media Hub breaks down that barrier to make UGC a permanent branch of your media library. By adjusting how collaborators can use social content based on native terms of service and bringing full usage and attribution guidelines into the interface, Media Hub allows you to share UGC with complete confidence.
3 ways Media Hub will help you today
We developed Media Hub around the modern DMO's core collaborative relationships to provide a solution that makes life easier for everyone.
Happy journalists, happy PR team
Today, sharing visuals with journalists can be frustrating for PR teams. When putting a pitch together, visuals are often being shared as links to a file-hosting service, and that has a few drawbacks.
Visual content is what sells your story, but it has to be seen to work its magic. If a journalist has to click a link, then download the files, the chances of your visuals actually helping your cause are greatly reduced. The less separation there is between the journalist and your visuals, the better your chances of landing the placement.
Journalists also work on the go – their office is wherever they are. That makes a mobile-friendly experience a must. With CrowdRiff, you can create personalized content packages that journalists can review on any device.
Help meeting planners from setup to cleanup

Hosting conventions, festivals and other events is a core revenue source for your destination.
To promote their events, meeting planners need all kinds of visuals for landing pages, email marketing, web ads, promotional posts, signage, and the rest of their collateral.
When they need that volume of content, what do you share with them? You don't want to give every meeting planner the same content package, otherwise you risk making your content stale and less effective. But you might not want to share your entire media library, either.
With Media Hub, you control what you share and how it's organized. If you want to create a custom package for a meeting planner, it'll only take a few clicks. If you want to create a more self-serve experience, you can organize content by theme or use case to give meeting planners a fully searchable playground for visual content.
Share source files for natural collaboration

In addition to your regular partners, you're growing your audience by hosting influencers, creating joint productions with publications and other targeted collaborations.
If you're working with a digital publication to produce a video, how do you share the B-roll? What if they want to cut a 90-second version to use on Instagram and you want an 8-minute version to feature on your blog? With Media Hub, both sides can have easy access to the source files for stress-free collaboration.
Influencers often have well-defined brands, which can be easy to spot but hard to describe. For them, access to a far-reaching content library that they can search on their own might be more valuable than a highly curated set of images that tries to nail a nuanced aesthetic.
Media Hub uses CrowdRiff's signature image recognition and intelligent search capabilities to make content discovery simple, providing influencers and other storytellers with more control and saving you time in the process.
Ditch your DAM

In working with over 350 destinations, the three main challenges we've heard when it comes to DAMs are…
They're hard to use
They have a lot of features, but they aren't tailored to destinations' specific needs
They don't allow you to customize the experience
Here are a few ways Media Hub addresses those issues head-on.
Approvals
Who accesses your Media Hub and what they can do should be up to you. That's why we created a flexible approval system that gives you the option to moderate access at different stages of the process.
Open browsing
Want to let your content do the talking? Give local media, bloggers, and other content creators the ability to see what's available before creating a profile.
Asset approval
Looking for more visibility into how your visuals will be used? Ask users to give you a quick description before deciding whether to give them permission to the asset.
Account approval
Want to keep the guest list short? If you want to limit access to key partners, you can require users to be approved before they can even browse your content.
License management
Visual content comes from many different sources – commissioned photographers, licensed services, social users – and the terms of use can change from one visual to the next. How does the photographer need to be credited? Can the photo be used in print? Can it be edited? Each photo and video might require its own custom licensing, which is why we built a license management system that's easy to apply, track and update.
Custom branding
Every experience a collaborator or partner has with you reflects your brand, whether it's an email exchange with your PR team or grabbing files from your Media Hub. The same way the design of your website influences a visitor's perception of your destination, the design of your Media Hub influences a collaborator's experience of working with you.
With quick drag-and-drop functionality, you can deliver a fully branded experience.
There's even more under the hood
Media Hub is an asset to any team that works with visuals, and it only gets more valuable when you pair it with the platform that gave rise to it. With constant innovation fuelled by conversations with travel and tourism professionals like you, CrowdRiff finds new ways to help destinations compete and excel everyday.