Keeping Your Facebook Ad Creative Fresh: New Tools For Travel and Tourism Brands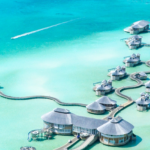 Ad fatigue. That dreaded word that we marketers hate to hear. We spend so much money on digital ads, but if we don't keep them fresh, we risk paying more to reach our audiences, or even worse, having audiences tune out completely.
With over two billion monthly active users, it's no surprise that Facebook is an increasingly important ad channel for travel marketers. The ability to target people at different stages of their buyer journey means the creative possibilities for advertising are endless.
Taking advantage of all that Facebook has to offer means staying on top of new formats and having visuals that stand out in a busy feed.
When a brand gets it right, it can pay off in spades. For example, by changing their ad creative to one that used user-generated content sourced through CrowdRiff, Discover the Palm Beaches achieved a 51% increase in display ad acquisitions and a 23% increase in overnight visits.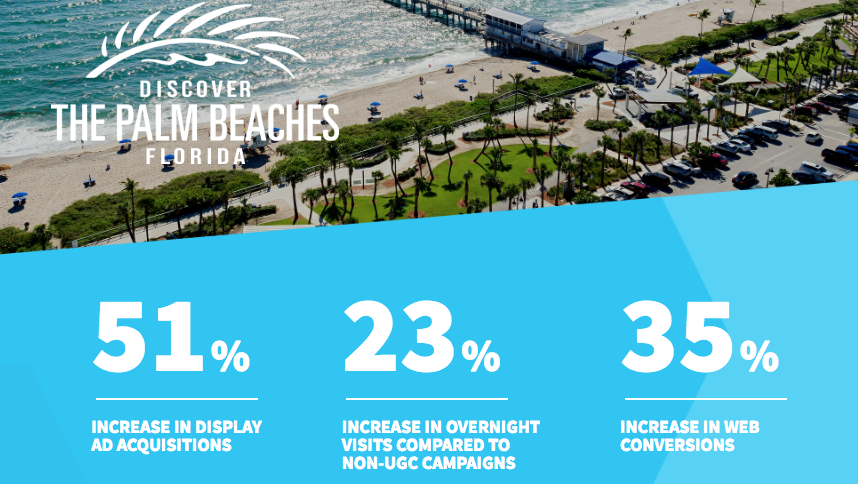 Visuals are the most important component of a Facebook ad. A recent study found that the image in an ad has a higher recall than other components of the ad.
How CrowdRiff's newest capabilities helps keep ad creative fresh
CrowdRiff has been working closely with over 350+ travel and tourism brands to sourceHere are a few ways CrowdRiff can help keep your ad creative fresh and engaging:
1 | Find photos related to the primary photo you've chosen for an ad
Let's say you are running a beach-themed campaign and you've found a perfect image that will anchor your ad. With a click of a button, CrowdRiff will find you additional photos similar to the one you chose, so you can run the campaign with a variety of creative that are thematically consistent.
2 | Easily crop photos for Facebook and Instagram formats
It can be a real pain to resize and prepare photos for the different ad formats available on Facebook and Instagram. CrowdRiff has made this so much easier, with our new Creative Editor. Easily crop your photos for the following preset formats in addition to any custom size you choose.
Facebook profile picture

Facebook ad

Facebook post

Facebook cover photo

Facebook carousel ad

Instagram Stories

Instagram post

Instagram carousel
3 | Add relevant text to photos to inspire action
Often, an image needs an additional element to make it ad-ready. It could be your brand's tagline or an important call to action. With CrowdRiff's Creative Editor, adding text is a breeze. Our simple interface makes it easy to add text, size it to the right dimensions and style text to fit your brand guidelines.
4 | Easily drag and drop photo and video creative into your Facebook Ads Manager

Any image you have rights to in CrowdRiff can added into your Facebook Ads Manager in seconds. Easily drag-and-drop photos and video creative directly from CrowdRiff into your Facebook Ads Manager using CrowdRiff's Sidekick for Ads extension.
Get started
Travel and tourism brands of all sizes are investing heavily in Facebook and Instagram ads. New tools from CrowdRiff will help you get more out of your investment. Book your free personalized tour with one of our visual marketing experts.