Looking to Make Better Visual Content Choices? CrowdRiff's New Social Image Recognition Can Help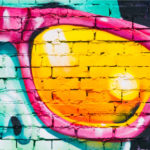 Whether you're managing millions of assets in a DAM or a few thousand videos on your laptop, retrieving content from your media library is part of life as a modern marketer. The more viable options you have to choose from, the more discerning you can be with your content decisions.
But… have you tried searching for content lately?!
It's not always easy.
Between the overly simplistic search bars on social networks and stock sites and the folders full of unintelligible filenames on your hard drive (We're looking at you, "IMG_23423424.jpg"), it's hard to get relevant content to show up when you need it. Even if you're using a DAM, it seems like search results stick pretty tightly to captions and filenames.
Luckily, there's a way to make your content more search-friendly and increase relevant search results by over 4x!
That means stronger creative options for you and a better content for your audience.
How do more search results lead to better content choices?
Let's say you're an OTA promoting an outdoor adventure trip and you're looking for an eye-catching image to use in a web ad.
Wouldn't you want 4x more relevant options to choose from?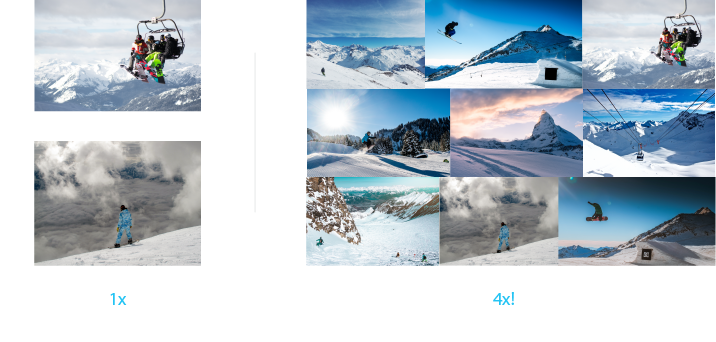 Having a larger variety of relevant visuals will enable you to communicate what you want, without tiring out your audience with the same images over and over again.
CrowdRiff's new image recognition surfaces more relevant visuals for marketers
People don't always caption their social media visuals with all the relevant keywords or hashtags. As a result, you could be missing hundreds or thousands of visuals that can help you tell your story.
CrowdRiff's already-powerful image recognition technology now fills that information gap between what's provided by a visual asset and the keywords that would make it easiest to find. CrowdRiff analyzes everything in your library – owned or earned, photo or video – and assigns descriptive keywords so relevant content always gets surfaced in searches.
Ready for 4x more options for your visual content? Let's talk!
The header image was taken by Alex Holyoake and shared on Unsplash.