New! Announcing the Latest Iteration of the CrowdRiff API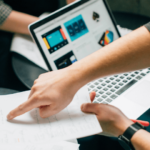 Earlier this year we launched a new and improved version of CrowdRiff's visual marketing platform. We redesigned the platform to better enable our customers to put visuals at the core of their marketing.
Today we are excited to announce the newest iteration of the CrowdRiff API.
What is an API? For marketers who are unfamiliar with what an API is, the term API (which stands for Application Programming Interface) is basically a set of routines, protocols and tools for building software. Translated to CrowdRiff terms, using our API gives you a way to take CrowdRiff's ability to source, organize, and publish visuals, and build on top of it to create something new.
The latest CrowdRiff API works seamlessly with the improved CrowdRiff platform. While much of what's new is in the backend (the parts you don't see!), the end result is more flexibility, more stability, and a more powerful search. All to say: there is more that you can create.
Access the same powerful API used by CrowdRiff's engineers internally. It is important to us that our customers are equipped with the best possible tools. This API is the very same one our engineers depend on daily when building CrowdRiff– meaning it is the fastest, most reliable, and always up-to-date.
If you can imagine it, you can build it.
Let your creativity flow, and build exactly the digital marketing experience you want, with full flexibility and control over its look and feel. Whether you want to incorporate UGC into something like a campaign microsite, trip planner, or any innovative digital experience, with our API you can create it.
Build on top of the industry's most loved visual marketing platform.
CrowdRiff is used by over 200 DMOs for a reason – it's the best way to source, organize, and publish both UGC and owned visuals. Using our API means you start with the best foundation, with the ability to take it even further.
Discover what you can create using CrowdRiff's API
Within this past year, we have been astounded by the creative ways our customers have used CrowdRiff's API to create truly extraordinary digital experiences for travelers. Here are just a few examples:
1 | Destination British Columbia: BC Explorer
The BC Explorer is the first visual trip planner of its kind — powered by Instagram photos sourced and rights-approved with CrowdRiff.
Knowing that travelers like to get inspiration for their trip through Instagram, the Destination BC team wanted to create a visual trip planner using those visuals. Originally this was going to be built through the Instagram API — however:
"In talking to the techies at CrowdRiff, we learned there was an API that already did about half the things we wanted to do, in terms of adding calls-to-action, collecting photos,"
says Ryan Leung, UX Specialist at Destination BC
So instead of starting from scratch, they used CrowdRiff's API to bring the BC Explorer to life.
Now travelers can use the BC Explorer explore hundreds of UGC photos to draw visual inspiration on what to do in British Columbia.
When someone finds a photo that catches their eye, they're shown links to articles and resources (these calls-to-action, which Ryan refers to, are one of the many enrichments available through CrowdRiff's API) where they can learn more about what's depicted, and then create custom itineraries based on their favorites. These photos are also magically plotted on a map, for easy planning.
Read more about the BC Explorer here.
2 | Explore St. Louis: STL.Live
Explore St. Louis's microsite, STL.Live, was this DMO's way to reach new millennial travelers through the content that resonated with them the best.
Using the CrowdRiff API, they curated over 3000+ user-generated visuals to create a stunningly immersive interface for millennials to explore everything St. Louis has to offer.
STL.Live has four sections: Beer, Music, Culture, Food. Each has a custom page of relevant visual content – like a photo album built around the topic. Here, visitors can explore a mix of social photos or watch videos Explore St. Louis produced with local influencers and talent, specifically on that topic.
"For each location that STL.Live focuses on, there are a few hundred photos behind that. The time it would have taken an entire team of people to curate that content, in its current form, with the social grid, which we believe is a key feature —it just couldn't have happened without CrowdRiff,"
said
Shaun Young from Sr. Interactive Art Director at H&L Partners (Explore St. Louis's agency partner).
Read more about STL.Live here.
3 | Enjoy Illinois: Fully customizable website experience
Most DMOs publish galleries using CrowdRiff's responsive templates, but for marketing teams that want to push the envelope with their customization, CrowdRiff's API makes that entirely possible.
With the talented folks at TimeZoneOne, Enjoy Illinois recently relaunched their website — which was shortly after awarded the US Travel Association's 2017 Mercury Award for outstanding travel website.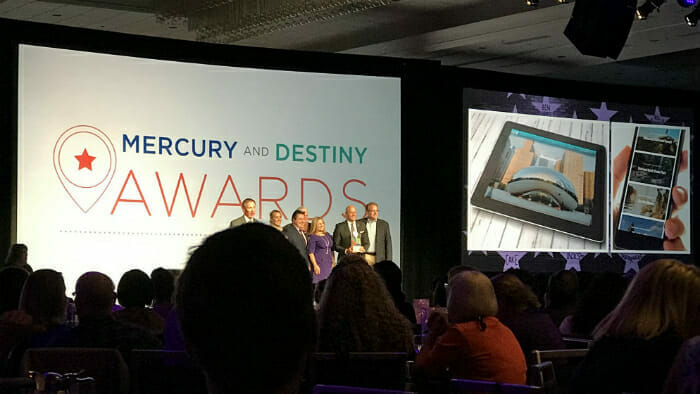 There, they feature a highly customizable gallery of user-generated visuals, curated into visual stories based on different interests. A web visitor can click on various hashtags (shown below) to see a curated visual gallery of the activities they're interested in.
In this way, people can interact and customize the visuals they see on their website, allowing visitors to see an authentic window into Illinois, through a more personalized experience.
Read more about Enjoy Illinois' website redesign here!
Now's the time to start creating
With CrowdRiff's API you have the ability to use our technology to tap into UGC as well as owned content to build anything you can dream up.
If your interest is piqued, we'd love to show you more. If you're already a CrowdRiff customer, simply reach out to your dedicated customer success manager! And if you're not using CrowdRiff yet, let us give you a personalized tour, and show you what's possible.