New! CrowdRiff Search Insights Surfaces the Best Visuals for Marketing Campaigns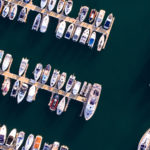 Search Insights is a new feature in CrowdRiff that tells you where your content is coming from so you can find better visuals for any marketing campaign or social media initiative.
Surface the locations in-market that are generating the most visuals
Let's say you're looking to do an on-site promotion at a coffee shop in your city. You might consider looking for shops that generate a lot of traffic on social to maximize your exposure. With Search Insights, you could search for "coffee", then use the location list to find the shops that generate the most content and partner with them to run your campaign.
Find influencers for interest-based campaigns
If you're planning to do some grassroots marketing focused on outdoor adventures, why not reach out to some avid campers in your community for a day-in-the-life blog post, a gear review, or a travel report? Try searching for outdoorsy terms ("camping", "hiking", mountain ranges and parks near you, etc.) and use the Top Contributors list to find potential recruits.
Learn when travelers are posting and engaging with content
When you post can be as important as what you post. Using the recent activity graph, you can see when people tend to post about particular topics and synchronize your outreach to capitalize on those periods of peak engagement.
See Search Insights in Action
These are just a few examples of the benefits of Search Insights. The best way to see how much it can help your marketing is to try it yourself! Get in touch and we'll give you a personalized walkthrough.
The gorgeous header image was taken by Enrapture Media and shared on Unsplash.