New! Embed single photos and videos into your website and blog posts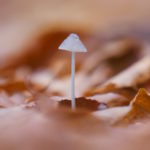 We love photo galleries, as do most destination marketers, but sometimes, you want to put the spotlight on a single photo, not a group.
CrowdRiff now makes this easy with our single embed feature. With CrowdRiff you can select an individual photo or video from your CrowdRiff collection and embed it into any web page, in seconds.
You can see this in action in our recent post on Travel Manitoba's award-winning social media account.
3 things you'll love about this new feature:
Now, you can grab the embed code while you are working in CrowdRiff, rather than having to go to the social network and track it down.

You can include your own commissioned or stock photos in your single embed, showcasing everything from the stunning waterfall shot by a pro photographer to the selfie you took with locals at a summer festival

You can caption your uploaded photo with your own editorial content, a great way to give credit to the photographer, influencer or videographer you are working with
Need some inspiration on what you can do with single embedded photos and videos? Here are some ideas:
Tell a story chronologically, for example, a procession of icebergs passing through your community. (Wow!)
Do a themed blog series putting the spotlight on your local chefs, with each blog post featuring one chef and how they put together their signature dish.
Take your readers on a visual tour of a new museum or neighbourhood.
The possibilities are endless! Want to learn more? If you're new to CrowdRiff, get in touch and we'll give you a personalized walkthrough. Already a CrowdRiff customer? Awesome. Your Customer Success Manager is here to help.