5 Big Signs You've Outgrown Storing Photos in Static Folders

Every day, organizations around the world struggle to find just the right images for their marketing — and find themselves facing a near impossible "treasure hunt".
They dig through Dropbox, or USB drives, or desktop folders, or their own cell phones, hoping that one picture will be somewhere.
If that sounds like you — just know you're not alone.
With so many visuals in your arsenal, it can be hard to keep them all organized and find the right ones at the right time.
If you're experiencing signs of "photo treasure hunt" syndrome, it might just be time for an upgrade.
Here are 5 big signs that you're ready for a better way to organize your visuals:
1 | Your photos are scattered in multiple places.
We'll level with you: we know you're crazy busy. So, having to spend 20 minutes or more out of your day hunting down that image you know would be perfect but can't seem to find? Probably not ideal for you, your team, or your sanity.
Even within your own computer, you might have photos in the "Download" folder.
Don't you feel ready to put the frantic USB/Google Drive/email/desktop folder/iPhoto scavenger hunt to rest?
Wouldn't it be great to have all your photos in one place?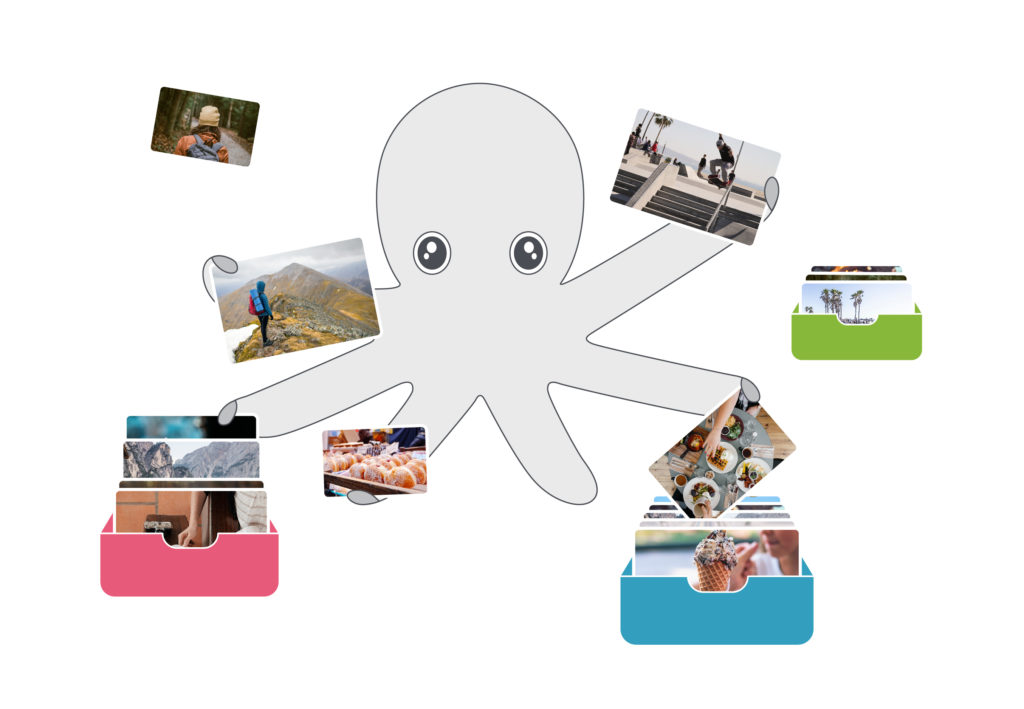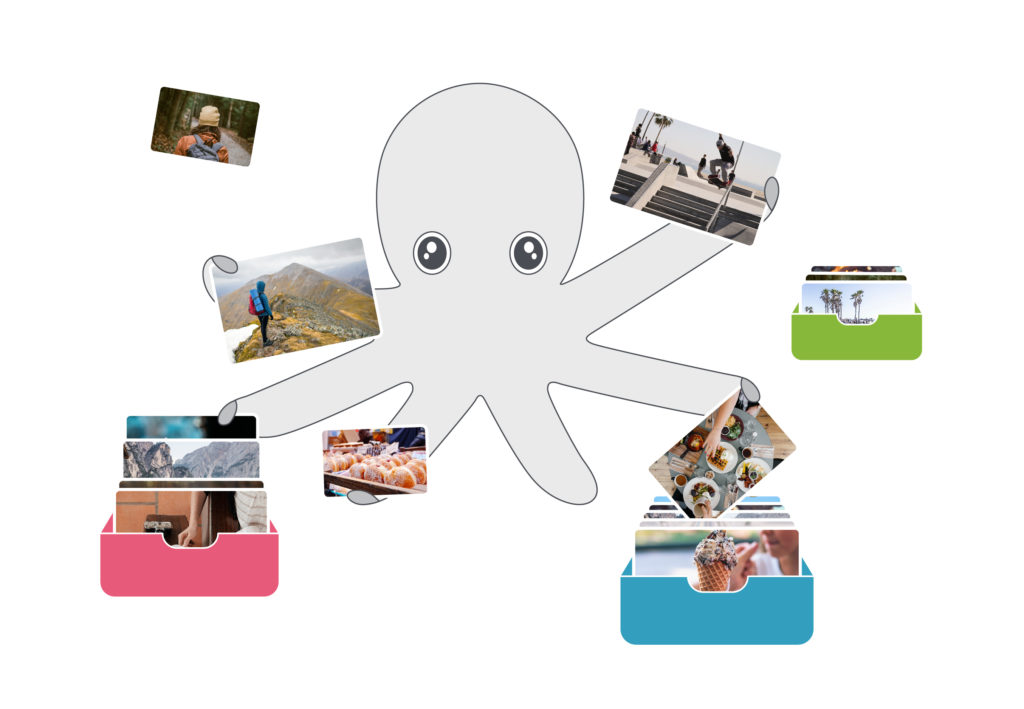 2 | Most of your photos are named "file year-month-day.jpg" because you don't have time to organize them.
We've all felt the frustration of desperately digging through a pile of photos called DC_1112, DC_1113, DC_1114, and so on. You may tell yourself, "Next time I'll label the best ones…" but next time never seems to happen.
This lack of labels makes images hard to search for, and the lack of description requires you to manually search through each image until you find the right one.
There has to be a better way… right?
3 | You can't get your hands on a photo when you need it.
There's one photo you have that'd be perfect for your latest blog post on that Greek Food Festival recap from last week.
But… where did you put it?
You have so many folders, that when the time comes to actually finding a specific photo, you don't know where to look.
You know you have a folder containing your most recent Food Festival content, but you don't know which parent folder it's buried under.
Out of all the photo search inconveniences, this is perhaps the most endless. Because at best, you spend an hour flipping through folders you hope might trigger that "Yes!" moment. Otherwise, you just reach for whichever semi-relevant photo is closest at hand.
4 | Your forgotten photos are just sitting there gathering dust.
Do you have a pile of professional or UGC images lying around gathering dust?
You have so many folders and so many photos in different places, that you just can't keep track of all the photos you have in your arsenal. You forget about many (maybe most) and don't end up making the most of what you already have.
Marketers just don't have the time to dedicate a couple hours to sift and sort through years and years of visual content lying around in the labyrinth that is their computer folders — so the photos you obtained 3 years ago (which might still be perfectly good to use) go unnoticed and untouched.
5 | You get a lot of media requests.
Sometimes media requests from journalists and bloggers can get super specific. You might have an inkling of a photo that might work, but you can't quite recall what you named it, or where it's currently living.
It's tedious and time-consuming tracking down photo after photo, diving in and out of folders trying to find the one you need.
We appreciate that jogging around the office asking colleagues if they might know helps get in your 10,000 steps for the day. But, cardio aside — getting them what they need, when they need it is the backbone of any great media relationship.
Any of these signs resonate with you? It's time to consider a visual marketing platform. This is how CrowdRiff helps you organize all the visual content in your library so much better:
Search the way you would Google, and find any visual asset in seconds
.
Imagine if you could search "Downtown Toronto brunch" or "sunset in April" and find any visual in your library that'd be relevant. In CrowdRiff you can.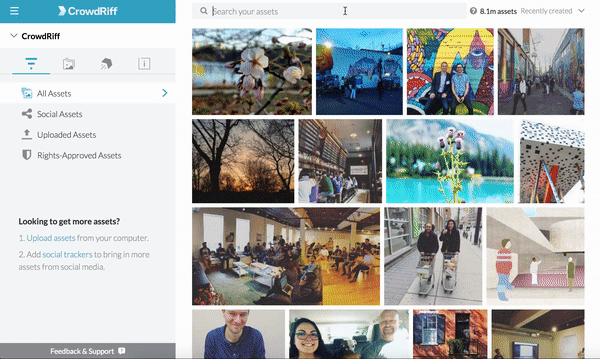 Our search works just like Google's: you type what you need, and we find it for you instantly.
Automatically tag photos with keywords with the advanced artificial intelligence technology.
Anytime you upload a photo (or a batch of photos) into CrowdRiff, Google Vision will "see" the elements in your photo, and automatically tag specific keywords to it. That makes your search later on that much easier.
Organize your visuals in albums (without burying them forever).
Unlike in traditional folders, where you store a photo and it takes on an "out of sight, out of mind" quality, in CrowdRiff, albums are specifically designed for "easy-access" and categorization. That means that once you organize a visual into an album, it's still accessible at a glance in your library.
Share any number of visuals securely and quickly with custom Share Portals.
Need to share photos or videos with people outside your company? With CrowdRiff Share Portals that's a breeze. Select any number of photos and videos from your Library, whether owned or social, and CrowdRiff can instantly create a secure portal for you to then link out.

Simplify media requests: use CrowdRiff share portals.
Sound like the kind of upgrade you're in the market for?
If you're feeling ready to leave the "treasure hunting" to the pirates, let's chat.
We'd love to show you a demo of the platform, and how it can keep all your visual content at your fingertips, and lay a solid foundation for you do to some amazing visual marketing.
---