The Four Pillars of GoToLouisville's Successful Influencer Marketing Initiatives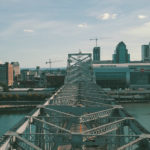 With over 30,000 Facebook followers, 22,500 Twitter followers and 20,000 Instagram followers, GoToLouisville — the official account for the city's Convention and Visitors Bureau — can reach a fairly sizeable audience with each of its social media posts.
The challenge, explains the organization's Digital Content Coordinator Sidney Abramson, is that a majority of these followers are already based in and around Louisville themselves.
Instead, the DMO's primary focus is attracting tourists from beyond their surrounding area and from all over the USA — especially major cities such as New York, Chicago and Washington DC. But getting on their radar isn't as easy. While Louisville sees a spike in tourism over the two weeks leading up to their famous derby, attracting visitors during the rest of the year requires marketing some of the region's lesser-known qualities.
"It's a challenge, like it is with any destination that has those big time events, but we've done a good job consistently bringing groups in weekend after weekend to check out other things Louisville has to offer."
Abramson adds that last year's rebranding effort was a major contributor to its recent increase in tourism.
Establishing a Four Pillar Marketing Approach
Now, the DMO focusses on promoting four pillars that tend to attract the most visitors, the first two being the derby and the city's burgeoning southern-style culinary scene. As the biggest city in bourbon country, the destination also promotes its "urban bourbon" tourism as the third pillar, boasting 9 distilleries within city limits. The fourth pillar is uniqueness, which encompasses a variety of other experiences available only in Louisville.
"We feel that we're a unique destination," explains Abramson, adding that the feeling is backed by visitor surveys and research.
"Everything we focus on, from bourbon to culinary to the derby to our local attractions to our local boutique shopping, we feel like everything is so unique, so we bring it all together as a unique destination."
With those four pillars in mind, the GoToLouisville team began considering how to showcase those attributes to potential visitors following the rebranding effort last year.
They began by focusing on influencers they currently count amongst their own followers but are located in other destinations, such as foodies or bourbon aficionados based in places like Chicago and New York.
"We just started trying to find people that have a pretty good amount of followers," said Abramson, defining 'pretty good amount' as anyone with over a million followers on all of their social media platforms combined. "Then we started reaching out to those people that we thought we could bring in."
Abramson adds that they typically provide influencers with a tailor-made itinerary that shows off the best of what the city has to offer in their area of interest.
"If you like bourbon we'll customize an experience for you and take you around to the different bourbon distilleries and culinary spots that are bourbon infused. In return we would get a certain number of posts from them on their platforms tagging us, so we're not only reaching the people that follow us but also the people that follow them."
During these 48 to 72 hour trips, these influencers introduce their vast social followings to experiences that are unique to Louisville.
"When those people do come in our number of new likes or new followers has been close to double, if not more, and our reach on different channels has been pretty high."
The impressive ROI from their influencer marketing strategy
Between March and June of 2017 the Louisville Convention and Visitors Bureau hosted seven social influencers whose expertise range from whiskey to architecture to music festivals. During their visits the 48 social media posts they dedicated to Louisville resulted in 113,500 unique web page views, 98,235 total likes on social media, 2,605 comments and over 6 million impressions.
Aside from their impressive social media following and casual engagement with the DMO in the past, all these influencers have in common is that they're not from around Louisville, and they know very little about it.
"We want to bring them in because they don't know what we have to offer," said Abramson.
"We're also working with local influencers as well for pure photography and media purposes, because there's so much talent these days on social media."
Abramson adds that while the team uses influencers outside the city to attract interest to its social media accounts and website, much of GoToLouisville's visual content is sourced from locals.
"We use CrowdRiff from a local perspective, because we get a lot of people that will use our hashtag #LouisvilleLove and post pictures of downtown or the skyline or a festival, and some of the pictures we find [for] CrowdRiff galleries are just perfect."
Abramson says that the organization will use CrowdRiff as a starting place to source and contact more influencers in the future.
"Bringing in these social influencers really kicked our brand further away," he said, talking about raising their brand awareness in further regions. "It really increases our potential reach on all of our social platforms, so we're really able to boost our followers and reach our goals. We focus a lot on it and plan we're definitely focusing a lot on the social side of things in the new fiscal year."
---