The Tennessee Department of Tourist Development Launches First UGC Collaboration Network of Its Kind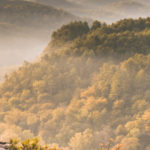 DMOs across the state of Tennessee realize the power of using user-generated content (UGC) in their marketing to inspire travelers to visit the state. One of the best things about UGC is that every day, people are sharing thousands of photos and videos that reflect the real Tennessee experience on social media, giving tourism marketers in the state amazing and authentic content.
Up until now, efforts to source UGC have been happening at the individual organizational level.
With the launch of the Tennessee UGC Partner Network, participating organizations across the state can surface fresh user-generated content directly to The Tennessee Department of Tourist Development and/or to regional community DMOs. In turn, the state is able to amplify the reach of these photos and videos across its global social media accounts and marketing channels.
"We are pleased to partner with CrowdRiff on the first UGC Partner Network for Tennessee, every day thousands of visitors share their Tennessee experiences across social media. With this partner network, we are able to utilize even more opportunities to showcase authentic Tennessee user-generated content. That, alongside contributions from our partners highlighting Tennessee help drive travel across the state." – Kevin Triplett, Commissioner at The Tennessee Office of Tourist Development
This new partner network also unlocks preferred pricing for CrowdRiff that has been negotiated on behalf of all Tennessee tourism organizations.
Want to learn more? Register for our upcoming webinar on December 4th here! Organizations can contact CrowdRiff directly at tennessee@crowdriff.com.