How Visit Savannah & Visit Tybee Work Together to Create Collaborative Content Strategies

Larissa Allen at Visit Savannah and Jess Brannen at Visit Tybee, are both Digital Content Coordinators at their close-knit DMOs.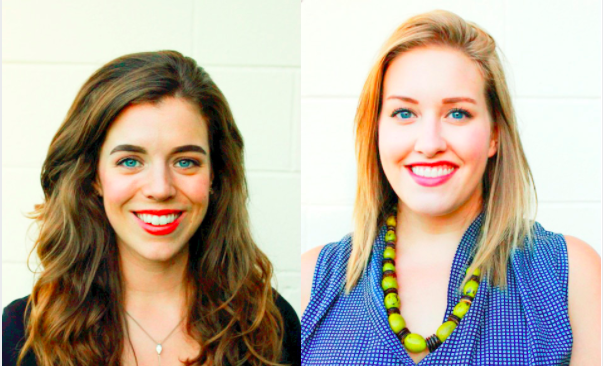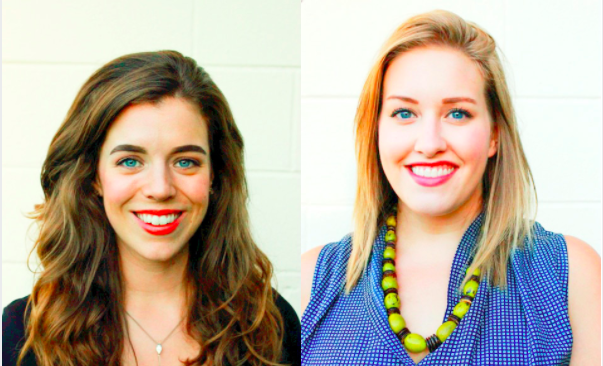 Both located on the coast of Georgia, and only 20 minutes apart, these two destinations work very closely together. Together Larissa and Jess have created highly collaborative content strategies for their respective blogs — working not only with each other, but with their tourism partners too to create high-quality sponsored articles.
It was incredibly interesting to get a look into their working relationship, and how they've each laid a solid foundation to delight and entertain travelers through their content.
Here's how they do content marketing at Visit Savannah and Visit Tybee.
You're both Digital Content Coordinators at your respective DMOs. Tell us about Visit Tybee and Visit Savannah, and how you both work together in your roles!
Jess Brannen: It's funny, actually. Visit Tybee and Visit Savannah were formerly two separate DMOs, but it quickly became clear that our destinations only benefitted from one another's successes. Over the last year and a half, Visit Tybee and Visit Savannah began creating complementary content strategies to further the goals of increasing visitation to both destinations. It's definitely a unique dynamic working so closely with another DMO on a regular basis.
Larissa Allen: We cross-promote content on each other's social channels, too. Many visitors don't know that Tybee Island is only a 20-minute drive from downtown Savannah. When visitors add Tybee Island to their Savannah itinerary and vice versa, it gives them a reason to stay in the area an extra day or two, which is the ultimate goal for any DMO.
Let's dive into that content strategy. How do you plan your editorial calendars in terms of posting frequency and topics? What do you take into consideration?
LA: We plan our editorial calendars one month in advance, always keeping in mind seasonality and upcoming events, as well as new restaurants, experiences and tour companies that come to Savannah and Tybee Island.
We pay attention to questions our online audiences are asking and many times we answer those questions by writing an article. Our audiences are made up of inquisitive people who inspire us to write about subjects we wouldn't consider on our own, like specific moments in Savannah and Tybee Island's history.

For instance, someone online asked Visit Savannah why the Olde Pink House, a historic and famous Savannah restaurant, was painted pink. So I researched the history of the Olde Pink House, found out the reason for its quirky color and wrote an article about it.
We also try to keep an array of content types on our calendar, including editorial, photo, video, Facebook Live or Instagram stories, so that our audience is always getting fresh, interesting content that gives them the information they crave.
I know that both Visit Savannah and Visit Tybee Island produce a lot of sponsored content with tourism partners for the blog. Can you tell us a bit more about how you approach this?
JB: Unlike some DMOs, both Visit Tybee and Visit Savannah are agencies employed under the area's Chamber of Commerce. As such, it's important for our organizations to feature members of the Chamber when creating content. We also sell sponsored content opportunities to local partners. It's a great way to create visibility for local businesses while providing value to those looking to visit the area.
For example, I recently wrote a piece for Visit Tybee's blog titled, "5 Tips for RV Camping on Tybee Island," which was a sponsored post for a local RV campground. In preparation for the post, I toured the campground, researched their amenities, looked for a unique and valuable angle and photographed the campground with our resident photographer.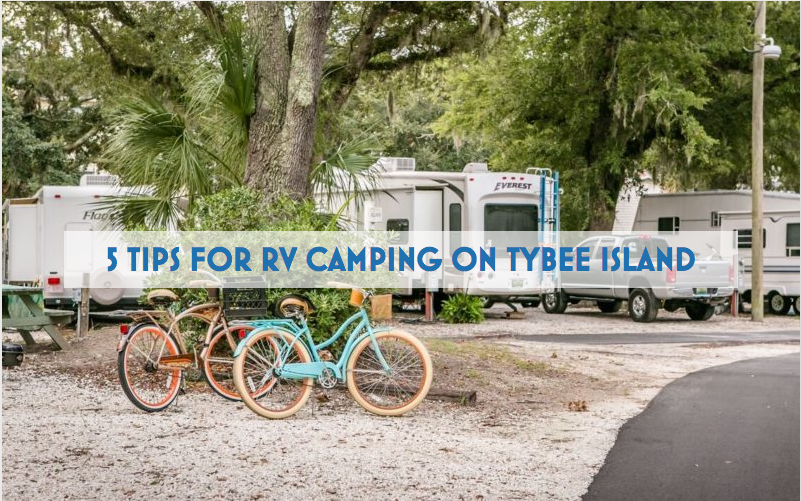 Once the article was published, I strategized how to share it via social media and crafted unique posts according to each individual social platform. Then our digital content strategist boosted the reach and targeting with ad buys to ensure our content reached the right people.
Do you have any tips for other DMOs that might want to start promoting partners with their content?
LA: Create tiered sponsorship packages so that both big and small businesses are able to partner with your DMO. Some small businesses don't have thousands of dollars to spend on online advertisements, and that's okay! A little bit of money spent on promoting quality content can go a long way in the digital world, and you'll have the analytics to prove it.
JB: It's really important to make sure the partnership creates value for everyone involved. Creating quality, valuable and consistent content creates an opportunity for a DMO to be seen as an expert on their destination. At the same time, partners get to leverage the DMO's larger online audience to get eyes on their product or service. If it's done well, it can be a win-win strategy.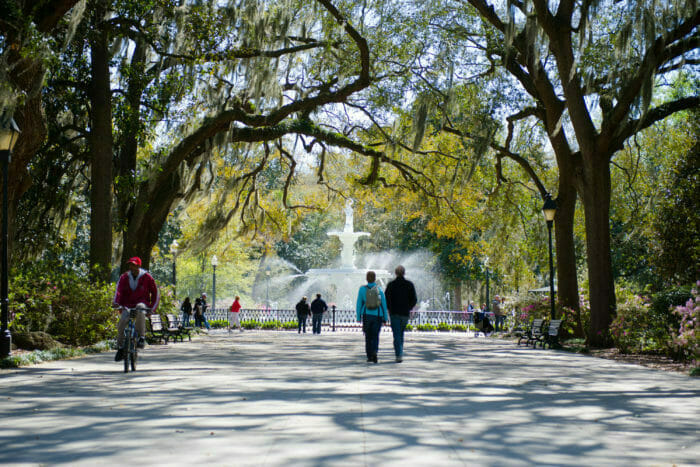 Both Visit Tybee and Visit Savannah's blogs use a ton of visuals. Can you share how you approach visuals in your content strategy?
JB: It's no surprise that people are visually inclined. I think, especially in the travel and tourism industry, it's even more important for our readers to be able to visualize a destination, a tour or a restaurant when planning their trip. We keep that in mind when creating content and we include as much photography or video as needed to really drive our message home.
LA: It's so true! Visuals are more important than ever, especially quality visuals. Online audiences are savvy and can tell what's the real deal and what's marketing. Because of that, we don't overly edit our photos, which gives Savannah and Tybee Island accurate, authentic representation. User-generated photos, Instagram stories and Facebook Live also help us show Savannah and Tybee Island's true look — no filter necessary.
Let's talk distribution. How do you promote your content, and what has been working really well?
LA: Our content is promoted primarily on social media using both paid and unpaid methods. We use the "Rule of Five": if you create a piece of content, find five different ways to use it. Each time we publish content, we post to all of our social media channels using different language and imagery. Timing is important, too – a one-hour window can make or break an opportunity to maximize engagement.
What are some trends you've found in content that have been really popular?
LA: Short videos with striking visuals and easily digestible information. Videos that don't require having the sound turned on also do well, especially if there are captions.

JB: Listicles! Anything that's easy to scan through, content that's visually appealing and short-form video content. It's all about being authentic and really delivering a raw, captivating experience to engage your audience.
What are some goals looking forward you're hoping to accomplish with your content?
JB: Creating genuinely helpful and entertaining material is what I'm after with Visit Tybee's content. I'm also interested in delving further into the idea of experiential content, like first-person video content and full guides to live-like-a-local experiences on Tybee Island.
LA: When it comes to this year's content strategy, Visit Savannah is focusing on quality instead of quantity. We're experimenting with producing more in-depth features and profiles, whether it's through editorial, video or photo content.
Lastly, since both Visit Savannah and Visit Tybee are new CrowdRiff users, how are you looking forward to using CrowdRiff to complement your blog content?
JB: I plan on using CrowdRiff galleries in upcoming blog posts, especially in how-to content. I love the idea of using UGC to illustrate what an activity or tour is like so that readers get an idea of what to expect.
Right on! Thanks Larissa and Jess.
It was a pleasure to speak to these two Digital Content Coordinators at Visit Savannah and Visit Tybee, and take a peek into how these DMOs are approaching content.
Check out Visit Savannah's blog here, and Visit Tybee's blog here.
Quick Links
Visit Savannah: Website, Blog, Twitter, Instagram
Visit Tybee: Website, Blog, Twitter, Instagram
Jess Brannen: Website, Twitter, LinkedIn
Larissa Allen: Twitter, LinkedIn
If your DMO is doing something interesting with destination marketing and are interested in being featured give us an email!