What Changes to the Instagram API Mean for Travel and Tourism Brands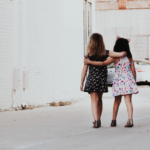 When Facebook was created back in a Harvard dorm room, few could have predicted the impact it would have on consumer behaviour globally. Together with the invention of the smartphone, it has ushered in an era of visual decision-making, where people create and share visuals that influence where people vacation, what they buy and what they experience every day.
CrowdRiff is the only visual marketing platform purpose built for travel and tourism brands to take advantage of this authentic and influential content, and we are proud to have pioneered many of the ways in which UGC is used every day by over 300 tourism brands from Destination Canada to Visit Holland and the Denver Art Museum.
A new era for user-generated content
Today, we enter a new era for user-generated content, as Facebook and Instagram work to provide a more secure and authentic experience for their users to connect with each other globally.
As part of this effort, Instagram announced yesterday the immediate suspension of part of its existing platform API. This change was originally scheduled for July 31, 2018, but Instagram fast-tracked it in light of recent concerns over how user data could be misused by ill intentioned organizations.
What does this means for travel and tourism brands?
UGC will continue to be an integral marketing tool for brands, used everywhere from destination websites to digital displays in visitor centers to Facebook and Instagram ads that entice travelers to enjoy travel experiences around the globe.
UGC together with professional imagery, will fuel the imaginations and excitement of people seeking new travel experiences. CrowdRiff is proud to provide value to the travel and tourism community through sourcing, organizing and optimizing all visual content used by marketing teams.
New workflows, same value
Much has been made of what's been lost in the new landscape, but in the bigger picture, the value those actions were providing is still there. The pipeline to authentic content is still wide open – brands will still be able to gather thousands of relevant photos and videos by tracking hashtags, locations, business accounts and select user accounts. And CrowdRiff is still able to manage rights approvals from end to end. The workflows may have changed, but the business value hasn't.
Pioneering new innovations with the Instagram Graph API
Brands will still be able to engage with their audiences and secure rights to that content using CrowdRiff, and we will continue to pioneer new innovations in this space, working with partners such as Instagram and Facebook as platforms evolve and adapt to new trends and behaviors. We have already communicated with our customers and community about these changes, and will keep them up to date on what to expect as the new Instagram Graph API is introduced.
In the long run, we believe that the changes Facebook and Instagram are making will benefit us all, not just as marketers, but as consumers and travelers looking to explore new worlds through all that travel and tourism has to offer.