What Instagram's New Linkable Profile Hashtags & Usernames Mean for DMOs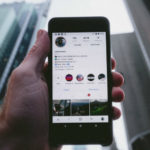 You might've heard the big news: Instagram now allows you to link hashtags and usernames in your Instagram bio.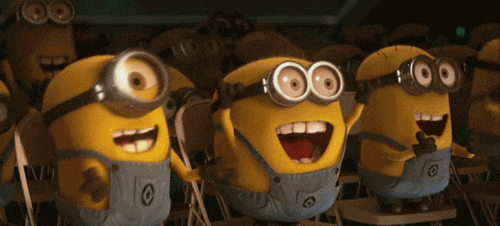 Some people might be thinking… what's all the excitement about? So here's a brief explanation: before this update, yes, you could still include hashtags in your profile — the difference is that they weren't clickable and weren't linked.
Now however, you can tap (or click) on a hashtag or username straight from someone's bio and go to that content.
Instagram positions this as a move to help users immediately "express yourself and your interests right in your profile. Whether you're a #guitarlover, into #pencilsketching or have a #makeuptutorial account, now you can link to any hashtag or profile you want."
But what's the biggest benefit to DMOs?
Now, the information your followers see first on your profile is actionable.
New ways DMOs can take advantage of linkable profile hashtags and usernames on Instagram
Now that your followers are able to click into and further explore the information you provide in your profile, you have a number of new opportunities.
Another avenue to spotlight your partners
You can now give bite-sized recommendations right from the get-go. Consider featuring some of your tourism partners in your bio. For example:
Promote your biggest events right from your profile
Is there a particular event happening this month that you want everyone to know about? In addition to linking the event's web page in your bio, you can link their username. That way, you're directing interested followers to more information within the same platform instead of redirecting them to a webpage (which we all know takes forever to load in Instagram!).
Don't miss the biggest thing happening in [your destination] this month: @artsmonth!
Invite people to explore other imagery tagged with your brand hashtag
Instead of just saying "Tag your imagery with #BrandHashtag" you can also invite people to dive into the visuals that already exist with that hashtag.
Explore more pictures of [your destination]

#BrandHashtag, and make sure you tag your snaps with it too!
Introduce users to hidden gems, through the hashtags locals use
As the DMO you may know that locals like to go to a certain spot – and use a specific hashtag to capture their photos. Introduce these spots to visitors, by directing them to the hashtag they need to explore!
Psst, have you heard of #GraffitiAlleyToronto
?
A new way to incentivize followers to share quality UGC and spotlight local creators
Imagine how someone would feel being the featured Instagrammer in their DMO's profile? Just like how you might already have a series on #PhotoOfTheWeek, you can also spotlight a local influencer or micro-influencer of the month in your bio.
Local Instagrammer of the Month: @shridevij
Tag your photos with #BrandHashtag for a chance to be featured next month!
It'll give your followers new reasons to share more great content of your beautiful destination.
Bonus: Ask partners to link your account in their profiles!
It makes sense for your high-traffic tourist attraction partners to link to your account too. You get more visibility, and their followers get more information about your destination.
For more things to do in [your destination] follow @YourDestination
Adding hashtags and username links in your profile makes it easy for travelers to dive right into your recommendations.
In addition to providing information within our posts themselves, people who come to your profile can start exploring your suggestions right away.
Thoughts? Got more to add? Tweet us @CrowdRiff!
---
Recommended Reading