What It's Like to Be a State-Level Tourism Marketer: Goals, Challenges, & Lessons Learned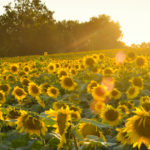 There really is #NoPlaceLikeKS.
As a kid growing up in Kansas, I always felt a sense of state pride. But before joining Kansas Tourism, I never really realized just how much my state has to offer.
I mean, we have an extraordinary range of landscapes (from equestrian fields, to marshes, sandhills, and over 32,000 square acres of State Park land!), countless historic sites and museums (which can transport you back to the formative days of the Civil War), foodie-approved down-home cooking (and fine dining) options — and, of course, those iconic sunflower fields.
Now, in my role as the Digital Media Manager at Kansas Tourism, I get to handle the marketing for all of this (and more). I'm responsible for everything from managing our website, our TravelKS app, our social media accounts, and email marketing to organizing special events (like Instameets) — to spread the word about the range of experiences you can get here in Kansas.
While I do love my job, it's not always easy. Especially because as a state, there's just so much to stay on top of. Here's what I mean.
Keeping track of everything that goes on in an entire state with a small team
New businesses are always popping up, and keeping on top of everything is a mission in and of itself. Although we try to do site visits whenever we're invited, we don't have the staff or the time to visit every location to develop a thorough understanding of everything they offer. We're eight people strong, and everyone wears several different hats.
So what's a state-marketer to do? In order to keep up with what's happening in smaller destinations around Kansas, I follow tons of social media accounts and subscribe to newsletters from our communities, cities, chambers, and local businesses. We also rely heavily on our industry partners to notify us of events and promotions in their area.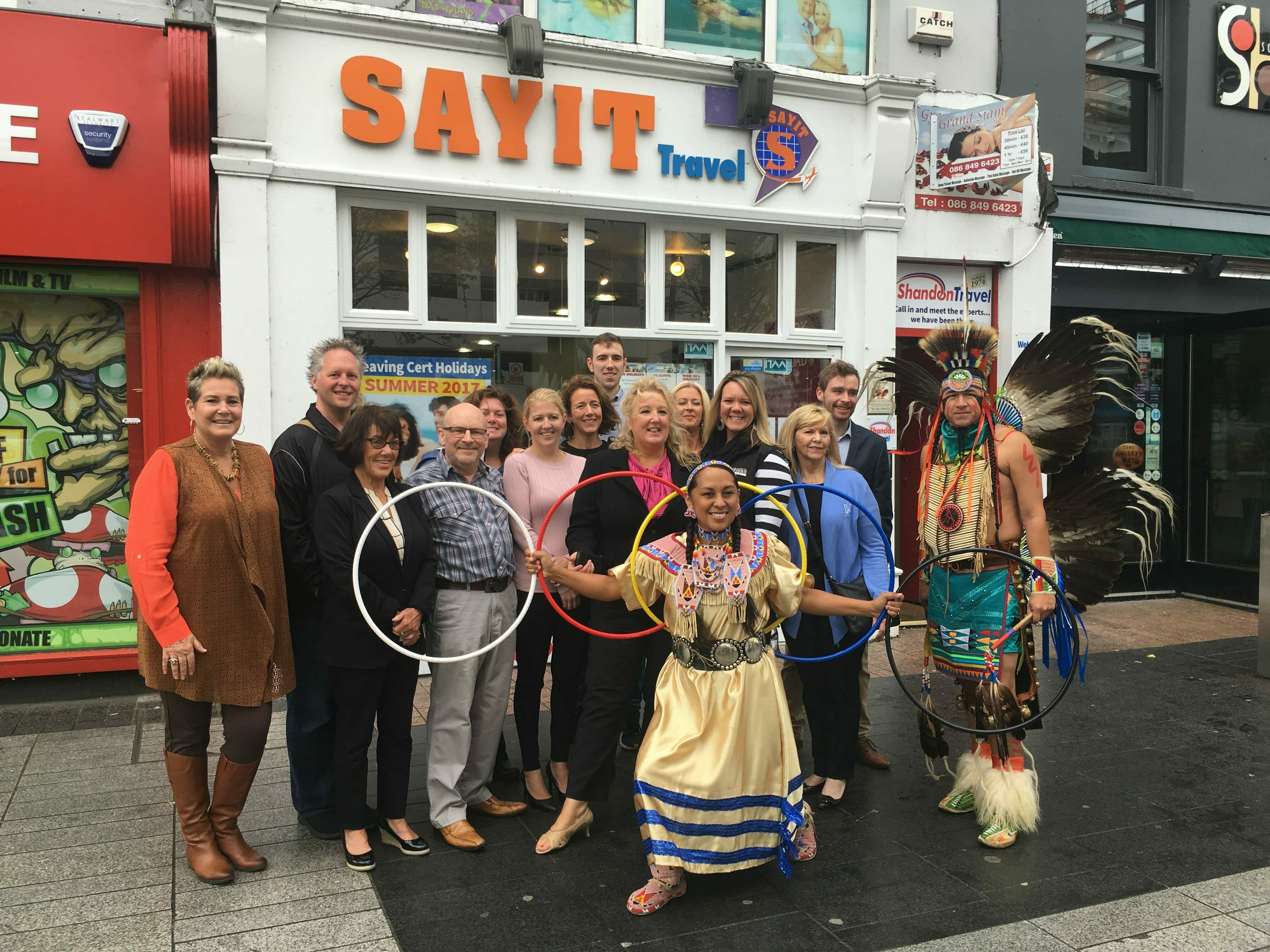 It's hard, but with diligence, it's doable.
Making sure every region in the state is represented in our marketing
Even though we strive to showcase every region as equally as possible, we still hear from members of the industry and the public who feel we're featuring certain regions more than others.
I find it takes a lot of focus to ensure the entire state is represented. A big part of that is first staying on top of everything that's going on (like I mentioned before) and then finding the right channel to showcase it on — and then prioritize that with everything else I'm doing. Whether it's when sharing UGC found through CrowdRiff, planning newsletter features, or planning blog posts in our content calendar, it helps to take a step back and get a bigger picture of what's being represented.
One thing that's really worked for us is facilitating Instameets — these are basically meetups of Instagrammers and photographers who are active on social, where they come to shoot and network. We try to host some Instameets in lesser-known regions of the state, to create more buzz for these areas.
Getting hundreds of Kansas DMOs on the same page
Another one of our biggest challenges in encouraging collaboration and alignment among all of our DMOs. It's tough because we represent over 100 counties and over 600 cities — each with their own budget, goals, staff numbers, and vision for marketing their destination.
It's really the face-to-face interaction that helps us remain aligned.
One of our biggest initiatives is our annual tourism roadshow. Once a year, we spend a full week traveling across Kansas from west to east. This gives us a chance to meet, train, and chat with industry members, and build stronger relationships with our DMOs.

We also host an annual tourism conference, which is really a celebration of tourism in our state. The focus is often showing off different towns, discussing new items, and training industry members on new offerings.
As we share stories and experiences, goals and challenges in person, it's easier for all of us to stay on the same page.
Some of the lessons I've learned about state-level tourism marketing
Since starting out at Kansas Tourism a year a half ago, I've learned quite a few things about marketing a state. These are some of the realizations that have helped me do my job well — hopefully they'll be takeaways that you can relate to.
Be open and allow diversity.

Recognize that what works for some states or destinations might not work as well for you, even if you have all the money in the world. Keeping this in mind has helped me focus our resources, make the right decisions for my organization, and encourage my DMOs to play up their unique strengths.

Take the time to get to know your visitors and develop traveler personas

— this will help you develop meaningful content and speak to your audience on a more targeted, personal level. Some of our personas are "Outdoor Adventurer," "Hunter," and "Bird Watcher," and we've built out custom pages on our website for these interests.

Double check everything.

The marketing world can be cutthroat and the last thing you'd want is to get publicly blasted for pushing out something offensive, false, or misleading because it wasn't properly reviewed. My team always runs campaigns and ideas by more than one set of people. In some cases, this means running them by colleagues, partner firms, focus groups, and even historical groups involved in the message being communicated.

Look for influencers to work with, especially micro-influencers

who know your state well and take real pride in showcasing it. Sometimes, they'll be happy to add your hashtag to their post or even work with you as they travel. They could become some of your top promoters or even partner with your team to create sponsored posts.

Whenever possible, feature as much local content as you can.

Find places for UGC photos from sources like CrowdRiff in your blog posts, on your website, and in your marketing campaigns. By sharing the perspective of locals and travelers, we're able to speak directly to customers who are genuinely interested in local destinations.

Stay true to your destination.

Authenticity should be an important part of any brand, and as a state-marketing organization, you're not going to fool anyone if it's not. Don't be afraid to showcase real people, share real stories, and tap into the emotional side of marketing.
Everything I've learned about Kansas over the past year and a half has really taken my state pride to the next level (it's even gotten to the point where I even find myself butting into conversations and personally commenting on social media posts!). Marketing an entire state has its unique points, but I think the feeling of being more deeply connected to the place you're promoting is something any destination marketer can relate to.
If you enjoyed this piece from Logan, make sure to check out Kansas Tourism online:
---