Why Helsinki Marketing's Inventive New Website Gets All Its Content from Locals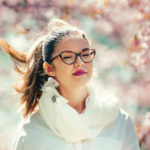 Though it's blessed with breathtaking natural views, 130 km of pristine seaside shoreline, vast forests and is world-renowned for its saunas, none of these elements qualify as Helsinki's top attraction, according to the Marketing and Communications Director for Helsinki Marketing Tia Hallanoro.
"I would still say that the biggest attraction is the people of Helsinki."
She explains, "Everyone is free to be part of the city as they are, with no filter, to proudly carry their own values and experiences. Helsinki has turned its people into activists who open restaurants in their living room and invite strangers to their sauna."
Though Helsinki has long had a website dedicated to showcasing its more traditional tourist attractions, VisitHelsinki.fi, Hallanoro says that the website didn't really capture that one key element, which made the city unique.
"Helsinki is still relatively unknown," she said. "Helsinki is unusual, a little strange, an ecosystem that has evolved by the open sea. Already discovered by the intrepid, Helsinki is just opening up to the world."
So how do you introduce the rest of the world to not just the natural beauty and manmade attractions, but the actual people of a city who make it great? Not with a traditional tourism website, as Helsinki Marketing recently decided.
MyHelsinki: A new DMO website that brings locals into the conversation
Rather than continuing to invest time, energy and resources into a conversation that only existed between their brand and visitors, the destination marketing organization recently decided to switch its marketing approach in order to include its own biggest advocates: their locals. To do, so they developed a brand new website that launched in beta mode this past June. Unlike VisitHelsinki.fi, however, the new website, MyHelsinki.fi, hopes to loop in locals just as much as it does the city's visitors.
The new website takes a visuals-first approach, and prominently features images of civic attractions and citizens alike. It also features a simpler, more streamlined design, making it easier to explore content and soak in the vibrancy exuded from its bold imagery and animated color scheme. Content is displayed in visual collages, similar to Pinterest.
The site still features many of the visitor resources one would come to expect from a DMO website, including city guides, food and nightlife tips, and convention/conference information — but the overwhelming focus of the website is on the recommendations from people who have made Helsinki their home.
"In keeping with the website's service promise, 'Your local guide to Helsinki,' all the content has been compiled by locals."
"Personal recommendations are overwhelmingly effective marketing tools in the social media environment. MyHelsinki.fi gives you recommendations that you can trust."
To give travelers inspiration from the same place locals get it
The beta version launched in Finnish, Swedish and English and will also be available in Japanese, Chinese, Russian and German once the full version launches later this year. The goal, explains Hallanoro, is to replace the tourist-only website with one whose content is compiled by locals for the benefit of both locals and visitors alike.
"MyHelsinki brings together content about the city's tourism offerings and business opportunities in a single website," she said.
When the full website launches later this year it will also include a 'neighbourhoods' section, explains Hallanoro, where locals can recommend experiences based on location.
"The website also allows users to list their own favorites to help others enjoy the perfect city break in and around Helsinki. We want to show real life emotions and authenticity with no filter."
In keeping with the by-locals theme all of the website's vibrant visual content has been sourced from local photographers and social media posts tagged with the hashtag #MyHelsinki.
The new website and concept is already gaining traction
Though still in its beta version the new website is starting to attract some attention from locals and visitors alike. While VisitHelsinki.fi typically sees 4 million annual visitors, the first few months of MyHelsinki.fi's beta debut has already attracted 130,000 visitors: Not bad for a city of about 600,000.
"It is very important to us that we attract local residents, visitors and businesses to help us develop the service," said Hallanoro.
"The design is based on user needs, so we gathered feedback already at the start of the project. We also look forward to receiving additional feedback after the launch of the service."
With a design and concept that truly captures the exuberance of Helsinki's people, this new website ultimately aims to not only be a platform for locals to share, learn and explore their own city together, but also provide prospective visitors a genuine taste of the destination and its people.
---
Recommended Reading