Why Most DMOs Miss Out on 90% of Visuals Being Shared in their Destinations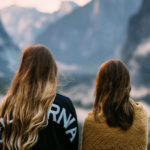 Time after time, conference after conference, destination marketers are talking about "authenticity".
That's right @jaybaer! "Stop #marketing AT people. Start marketing WITH people." #ESTO17 pic.twitter.com/N5ZUuEbwnd

— Josh Collins (@sixsteps268) August 29, 2017
In other words, let people who have a great experience in your destination market it for you.
Authenticity is the new authority
The fact is that people are already getting travel inspiration on social media — by seeing the experiences other travelers have had. People explore visuals on social media, looking for the unfiltered and thus "authentic" take on your destination.
So instead of being sidestepped in favor of social media, why not curate that authentic content and make it a part of your marketing?
The good news: there is an abundance of visual UGC out there
Today, there are so many different people creating visual stories of your destination online. Take Fred, for example.
Fred Sheppard is a Manitoban, a family man, and an all-around enthusiast of Canadian national parks.
#FossilFriday the #graptolites of #grosmorne @VisitGrosMorne @ParksCanada @ParksCanadaNL pic.twitter.com/NnIhvnQ5HX

— Fred Sheppard (@geoillogicalguy) August 25, 2017
The photos and videos he posts on social media capture a clear story: the beauty and spirit of the great Canadian outdoors.
His voice is powerful, because it's unfiltered and unbiased. He's an individual who's just genuinely excited to talk about nature in Canada.
These are the kinds of authentic visual stories that resonate with travelers. When they see an region's experience painted through the lens of another person, it can be so much more influential and impactful than a photo from a brand.
There are so many micro-influencers like Fred that exist — whether their niche is nature, food, fashion, or art — that are posting tons of powerful content and building visual stories around your brand.
But most DMOs aren't seeing 90% of the visuals being shared
Less than 10% of visual content shared on social media is tagged with an official hashtag. That means if you're only monitoring your brand's hashtag (and even if you're monitoring a few others), you're missing out a ton of amazing content from all the Freds in your region.
There are hundreds and thousands of authentic visuals that exist for your destination, but because of the rigidity of search in social platforms like Instagram, even when you've looked up a hashtag and are exploring its contents, you're only seeing the most recent photos.
So that perfect social photo taken 3 hours ago will most likely have gone under your radar, unnoticed and buried in Instagram.
And behind those photos are hundreds or thousands of happy travelers and locals who would be happy to work with you to promote your destination.
Going beyond the manual hashtag searches
What can you do to find all these lost visuals? DMOs everywhere are turning to visual marketing platforms.
CrowdRiff aggregates the visuals sourced from Facebook, Twitter, and Instagram, from multiple hashtags, users, keywords, and more all in one place — and presents them to you in a visual library.
Just by logging into CrowdRiff a few minutes a day, you get a fresh snapshot into everything that's happening (and being shared) in your destination.
"There's so much going on you find little nuggets of things that are happening in town, new public art, new murals, new stuff happening… you can have your finger on the pulse of what's going on."
– Wes Rhea, CEO of Visit Stockton
The easy way to surface the best content and influencers in any niche
Of course, one of the fallbacks of social media is, as we mentioned before, the rigidity of its search. Trying to find a very specific type of photo that's taken in your destination, can take ages.
So what's a destination marketer to do? Here's where CrowdRiff's Intelligent Image Search comes in. CrowdRiff crawls through captions, hashtags, comments and more to surface exactly the photo or video you need, for any use case.
You can search for whatever you like, however you like. Search full phrases like "golden retrievers at Bryant Park" or multiple hashtags like "#soho #coffee". You can even include time parameters, if say, you only want to see photos from the summer months.
What's more, with every search you make, CrowdRiff Search Insights will extract data out of all the content that appears for that search. This includes Top Locations, Top Contributors, and even a timeline of when content was shared.
With Search Insights, it's easy to find people posting about the topics you're interested in. Take Fred for example, the nature lover.
Great ending to a fantastic day @ParksCanada_SK #MotherwellHomesteadNHS #SymphonyUnderTheSky thanks @ReginaSymphony @TheBushwakker pic.twitter.com/4e7aQCU5gs

— Fred Sheppard (@geoillogicalguy) August 27, 2017
Or maybe you'd like to find someone like Bill, who's made it his mission to run a marathon in every national park in the United States, and document it through social media and on his blog.
Or perhaps you're looking for a an urban dweller, who loves exploring your city, like Shri.
CrowdRiff can help you find all these content creators, to enable you to paint a fuller picture of your destination.
Discover the gems that've been slipping through your fingers
Not only can you keep track of all the content being taken and shared in your destination going forward, but CrowdRiff is the only visual marketing platform that can surface visuals posted up to 5 years ago too.
Start seeing 100% of the content your travelers and locals are posting. Get a sneak peek with one of our product specialists today.