Why Destination Panama City Chose CrowdRiff As Their All-In-One Visual Marketing Platform

As the newest destination marketing organization in the state of Florida, and with both a limited budget and a small in-house team, Destination Panama City relies on its community to help fill the gaps in its marketing resources.
Though the destination marketing organization was created in 2014 it only began collecting taxes in 2015, and currently has only four full-time staff.
"We literally had zero assets, and being a destination with a relatively small budget, we didn't have funds to go out and get all the assets that we needed," said Jennifer Vigil, the President and CEO of Destination Panama City.
If starting a DMO from scratch wasn't a daunting enough task, Panama City also had the unique challenge of visitor education. With neighboring Panama City Beach just across the Hathaway Bridge, and so similarly named, creating and promoting a brand that represented the unique character of Panama City was going to be difficult; especially on a budget one-tenth that of its beach-side neighbors.
The challenge of differentiating Panama City, FL from similarly named neighbors
As a result social media users have historically confused the two destinations, and a search of #panamacity still returns more images of the adjoining beachside community and the Central-American city than Panama City, FL.
Vigil says Panama City, FL is home to a unique community bursting with arts & entertainment, history, culture, cuisine and mom-and-pop shops. Situated on the north shores of St. Andrews Bay, it's also an up and coming destination for international sailing competitions.
"In Panama City, we heavily market our historic districts. Anchored by full-service public marinas, our two largest historic districts have an obvious absence of national brand names; with the vast majority of the shops and restaurants being independently own, most actually occupy restored vintage buildings," said Vigil. "They're all very charming, quirky, eclectic waterfront communities."
In order to establish its own distinct brand, Destination Panama City relies on content generated by the local community. "With our first social media followers being local tourism partners, we realized they, and their followers, had better pictures than us, so we started looking at user-generated content," said Vigil.
With the goal of building a library of marketing visuals that would help them differentiate their destination, the team at Destination Panama City took ample time to research different tools that could help. In the end, it came down to two platforms: CrowdRiff and a UGC platform that operated on pre-set workflows and processes.
CrowdRiff's straightforward UI and digital asset management capabilities made it the obvious choice
"Realistically [the workflows-driven platform] would make asset inventory and utilization a full-time job, and other than me there's only three employees here," said Vigil. "Knowing that we travel and have limited staff we had to find something that was capable of being mobile to go anywhere with us, and was super easy to use."
Destination Panama City made the decision to go with CrowdRiff, whose straightforward and intuitive user interface opened doors to new possibilities with not only UGC but visual asset management too.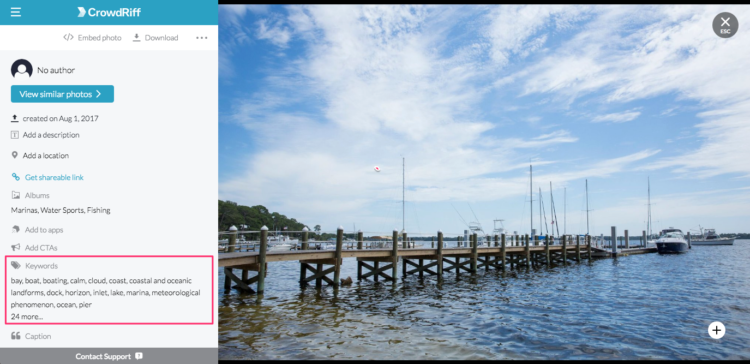 In late 2017, after signing on with CrowdRiff, they also migrated 8,000 owned assets from their digital asset management software into CrowdRiff.
Vigil explained it was worth the effort just to have all of their content from owned visuals to rights-approved UGC stored and organized in a single place — especially since CrowdRiff automatically tags all their visuals with keywords.
The ability to request rights to and share social imagery from the platform has already proved invaluable
The DMO has now amassed more than 600 rights-approved user-generated visuals since starting with CrowdRiff five months ago. Beyond the effortless user interface and intuitive organization of the platform Vigil says CrowdRiff has also provided the DMO with the ability to be flexible when obstacles come their way.
"We had a travel writer that was supposed to be here but there was a huge storm in the Northeast, and she ended up getting snowed in somewhere near Charlotte, and she couldn't make it here for the event she was covering. We were able to send her a specific gallery of images for her to use," said Vigil, adding that the story would not have been published without the ability to send visual assets via CrowdRiff's Share Portal feature.
Vigil adds that since joining with CrowdRiff, Destination Panama City has also been able to cultivate its relationships with locals, who help fill the gaps of the DMO's staffing limitations.
Strengthening relationships with tourism partners through using their imagery
"We definitely have dedicated partners that always say yes to the rights approval process," she said. "They're absolutely the most impactful spokespeople that we have for promoting the area, because they're here, they experience it and they enjoy it."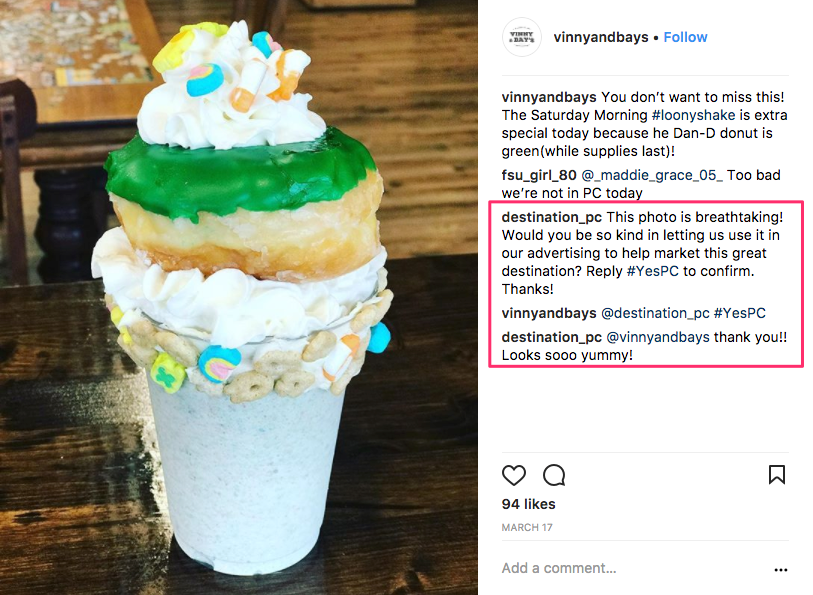 Vigil adds that CrowdRiff's customizable automated rights requests* are so convincing that one local couldn't believe he wasn't speaking directly with a staff member.
"Because the software staggers the messages he got a unique message for each asset we asked from him, so he thought it was us taking the time to ask for each one," she said.
Since choosing CrowdRiff, user-generated content has become a cornerstone of Destination Panama City's marketing strategy, helping the DMO establish a unique tourism brand distinct from its neighbors.
The assets collected from locals and visitors can now be found in the galleries posted to its website, on its social media pages and even in ads.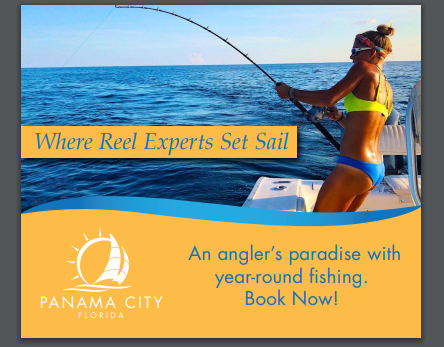 "It's absolutely 100% about the storytelling," said Vigil. "We can't tell someone else's story better than they can tell it, so the storytelling is 100% the driving force behind our user-generated content."
*Due to the Instagram API changes set in April 2018, this feature has been changed. Get in touch to learn more!
---
Let us show you how CrowdRiff can help your DMO makes the most of UGC and visual asset management.