Jumping between different tools to share your best visuals on Instagram, Twitter, and Facebook can be time-consuming.
Use CrowdRiff Social Publisher to source, schedule, and publish your photos and videos to social media right from your library.
If you're not already, here are three reasons you should use Social Publisher:
Complete your entire social workflow from start to finish in one place, making it faster to get the job done
Put the emphasis on your visual brand, helping you use owned and user-generated content to tell your story
Find and share UGC from your partners to better promote them, knowing you have the proper rights in place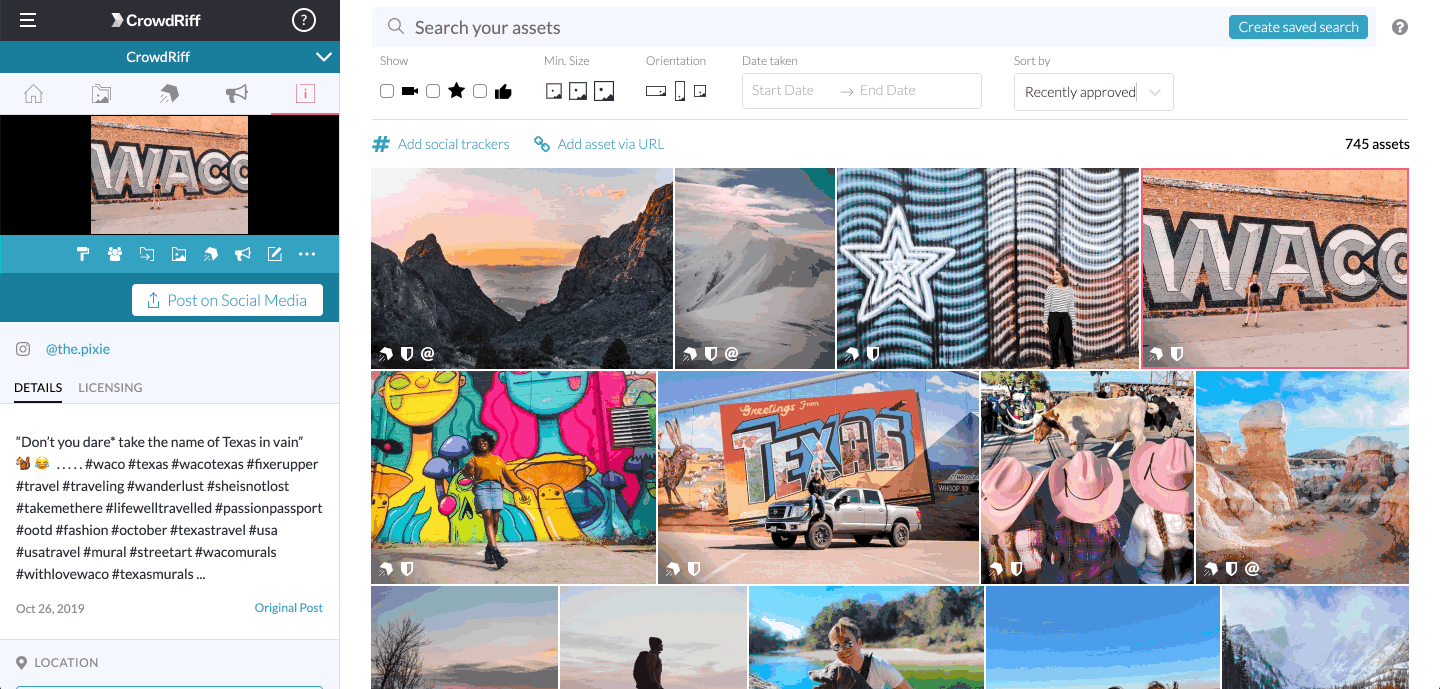 Before we dive in, let's make sure you're set up with Social Publisher.
How to set up Social Publisher
To publish UGC from CrowdRiff Social Publisher, make sure you have a Hashtag Rights App set up for social media reposting.
Unless you're using Advanced Rights Management, we recommend setting up a specific rights app to give people context about how you will use their content. You might have one for social reposting, another one for digital ads, and another for your visitor's guide.
To help you get the ball rolling, we've created 30 social reposting rights request templates. Simply copy and paste into your rights app and add your hashtag to get started!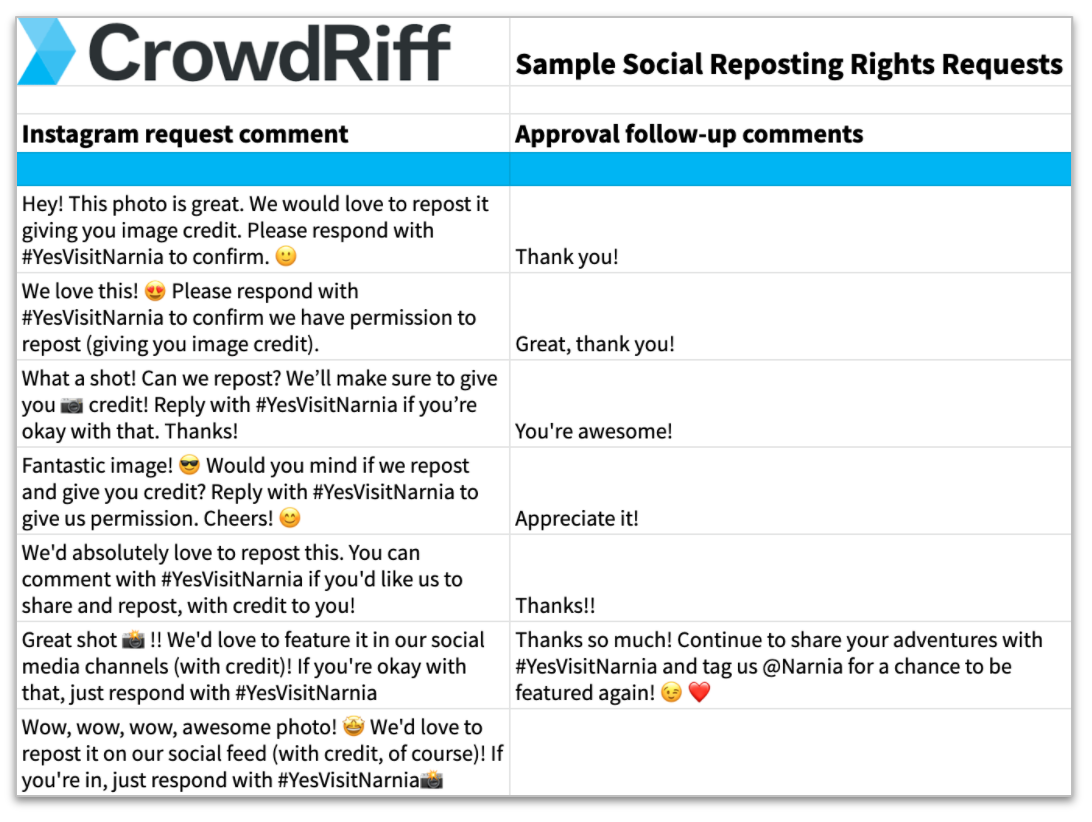 You'll notice many of these rights requests often use language like "We're looking for local photos," and "We'd love to share your photo with our followers and locals."
When it makes sense, consider changing these to better reflect the content you're looking for. For example, swap words like "local" for "travel."
As long as you're letting people know how you'll use their photo, there's no right or wrong way to ask for rights. It depends on your brand voice and what makes sense for your destination. But remember, the more detailed you are, the more likely people are to give you rights!
Read more:
How to Set Up the CrowdRiff Social Publisher
How to Schedule and Publish a Post Using the Social Publisher
Now let's look at three easy workflows to start making the most of Social Publisher right now.
Use UGC to keep locals and future travelers engaged
Tourism North Bay in Ontario, Canada, publishes rights-approved UGC from their community to keep their fans and followers engaged on social media.
Here's how they do it:
Source UGC from community hashtags like #tourismnnorthbay
Request the rights to their favorite photos
Post their content directly to Instagram
Tip: The rights requests you send out are a meaningful part of your social outreach. Populate your social reposting Hashtag Rights App with a few different request comments so you're not posting the same ask every time.
Tap into rights approved visuals from your partners
Like many DMOs right now, Visit Costa Mesa, CA, is looking to support their local partners.
Here's how they publish a consistent stream of partner content on their social channels:
Source UGC from local partners
Host this content on their Costa Mesa Restaurants page
Request the rights to their top-performing content
Post it directly to Facebook and Twitter


Tip: Tag locations to give partners, local businesses, and attractions extra exposure.
Upload, store, and schedule visuals in one place
As you've seen above, it's easy to source content from hashtags or your partners and easily publish it on your social channels with Social Publisher.
You can also upload, store, and schedule or post your own visuals directly from CrowdRiff. You'll no longer have to hunt for visuals on a hard drive or in the Cloud, or spend unnecessary time switching between different tools.
Here's how you can publish your owned visual content straight to social media with CrowdRiff:
Upload your content to the CrowdRiff platform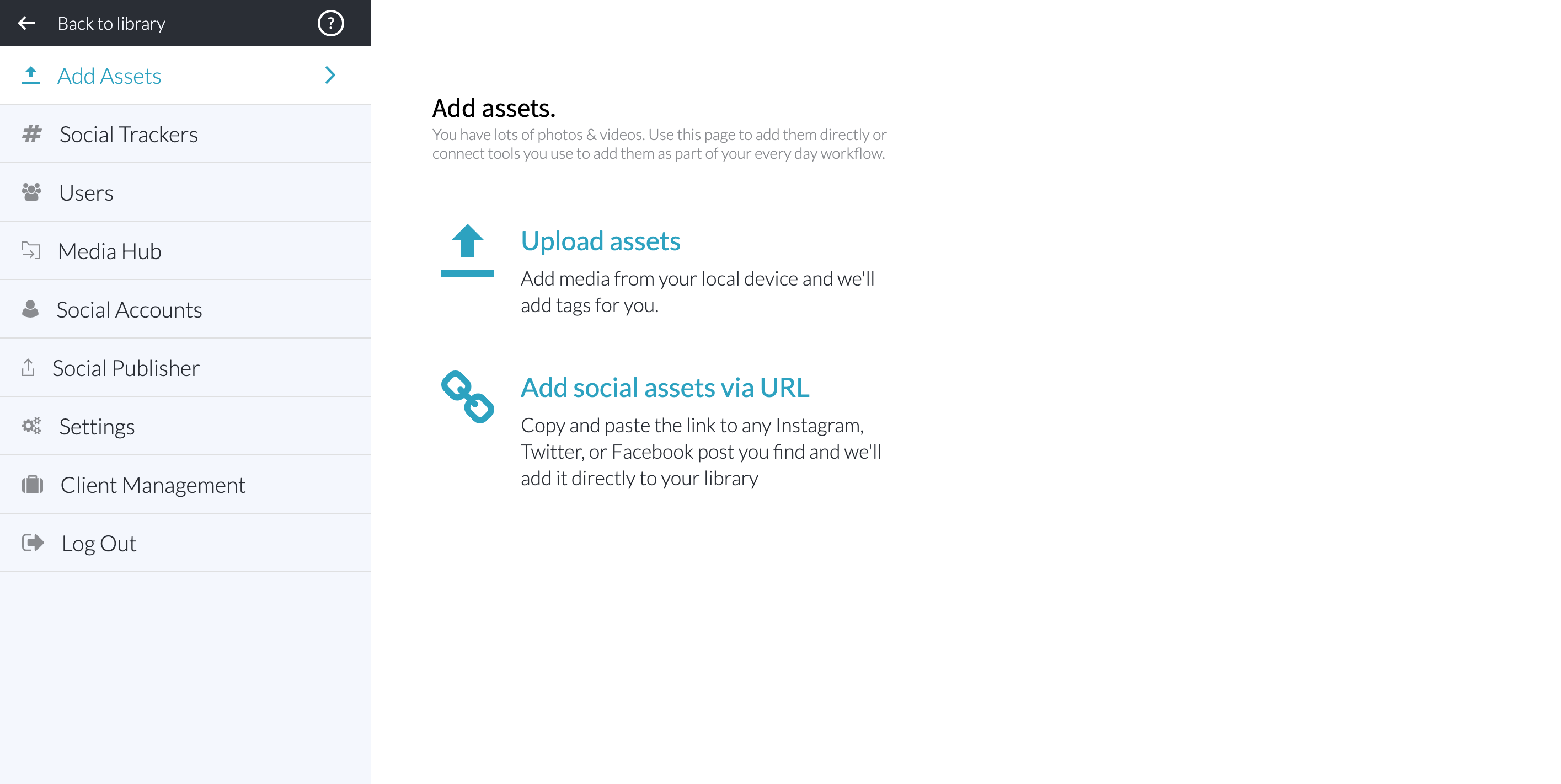 2. Schedule it to publish at a future time, or post it immediately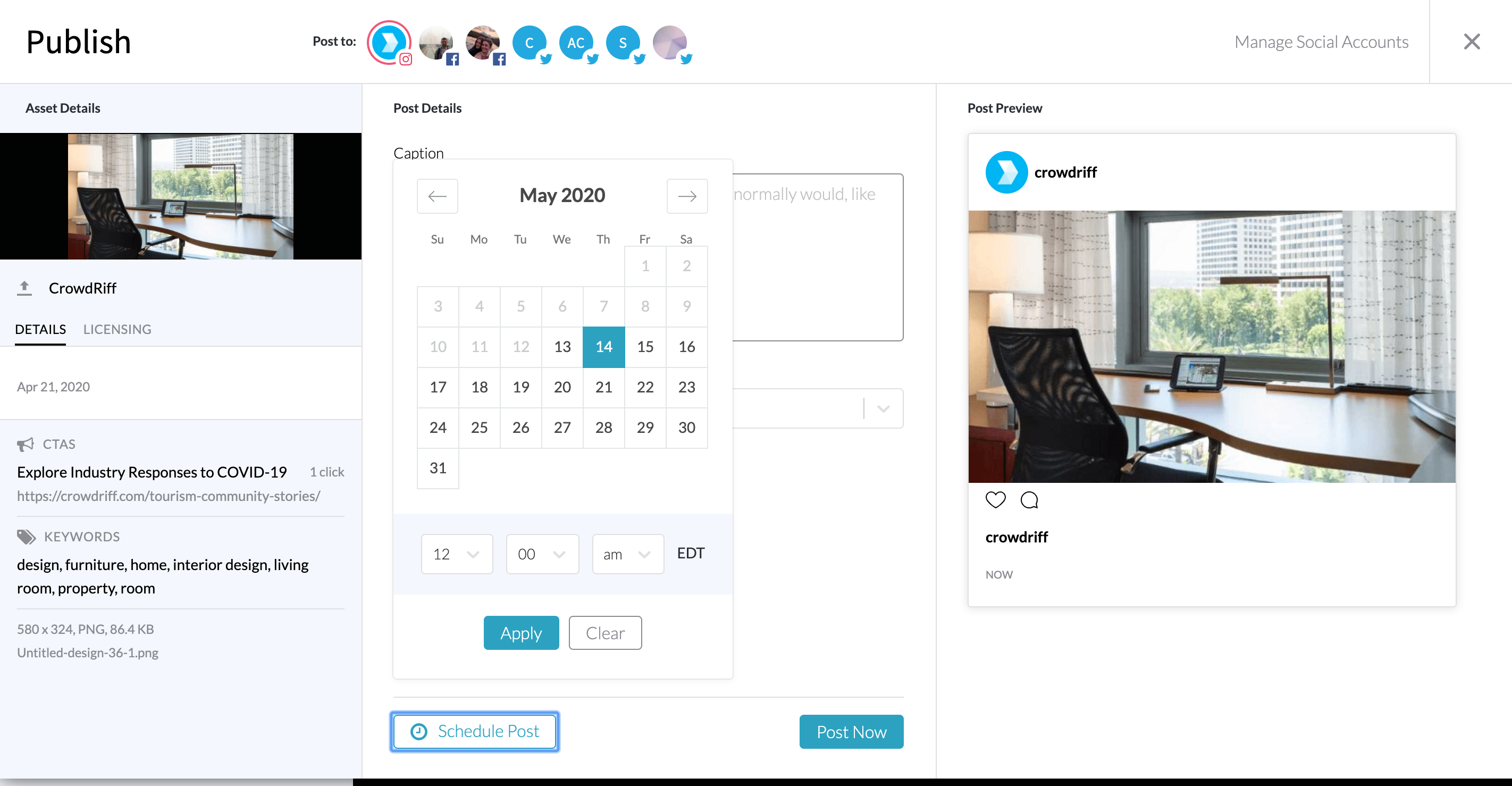 Tip: Add hashtags to your first comment and Social Publisher will automatically publish it alongside your post. Your post will get more traction without a crowded caption.
Ready to try Social Publisher?
If you're already a CrowdRiff customer, reach out to your CSM for more information on how to get started with Social Publisher.
If you're not yet a customer, we'd love to show you what we're all about! Watch a demo here.