Get your visuals in fewer clicks.
Use your visuals anywhere on the web with one simple Chrome extension.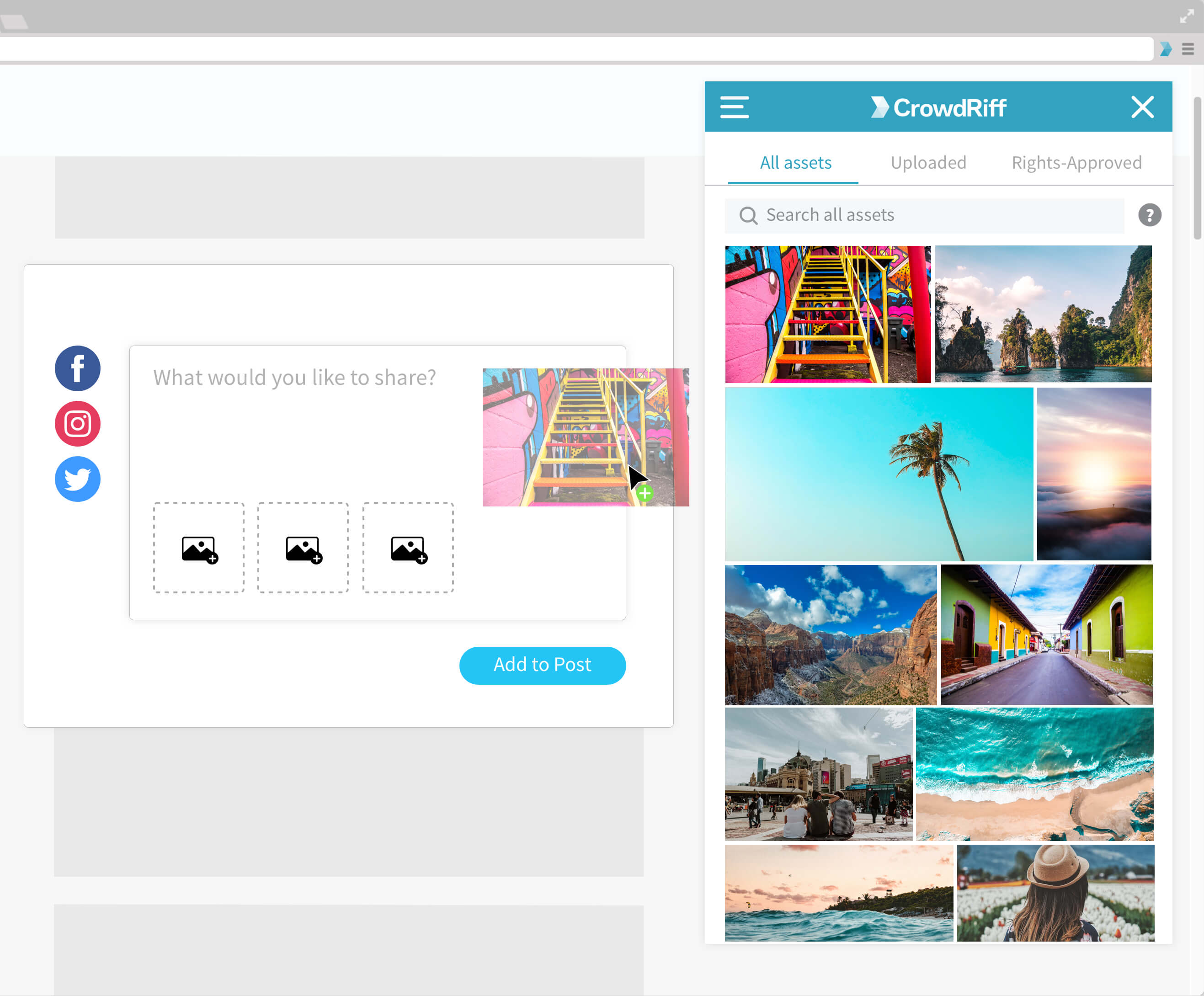 Drag and drop visuals anywhere you need them.
CrowdRiff Sidekick gives you instant access to your content library without even having to switch tabs.
Cut down on clicks so you can focus on building better experiences for your audience.
Add punch to social posts
Find engaging visuals to elevate any social post in seconds.
Whip up click-worthy ads
Have all your ad creative with you whenever you're building a campaign.
Want to see how CrowdRiff will make your life easier?
Let's talk about how you work and what you want to achieve. We'll show you how CrowdRiff can help.
Make it easy to work ahead
When adding visuals to your scheduling tools is this easy, it's like giving yourself the gift of time.
Nail your presentations
From conference speeches to webinars, deliver visuals that keep people engaged.
Having to upload photos to our social media scheduler was always kind of a pain. Being able to drag and drop is 100 times easier. So much quicker - love that Sidekick!
– Jennifer Vigil, President & CEO, Destination Panama City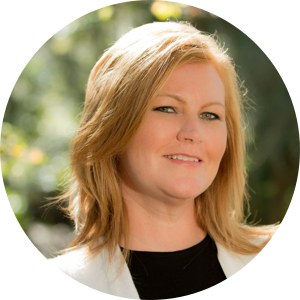 Want to learn more? Book a free demo.
Our visual marketing experts are excited to learn more about your organization and to show you how the CrowdRiff platform helps you discover and deliver top performing visuals.