Speakers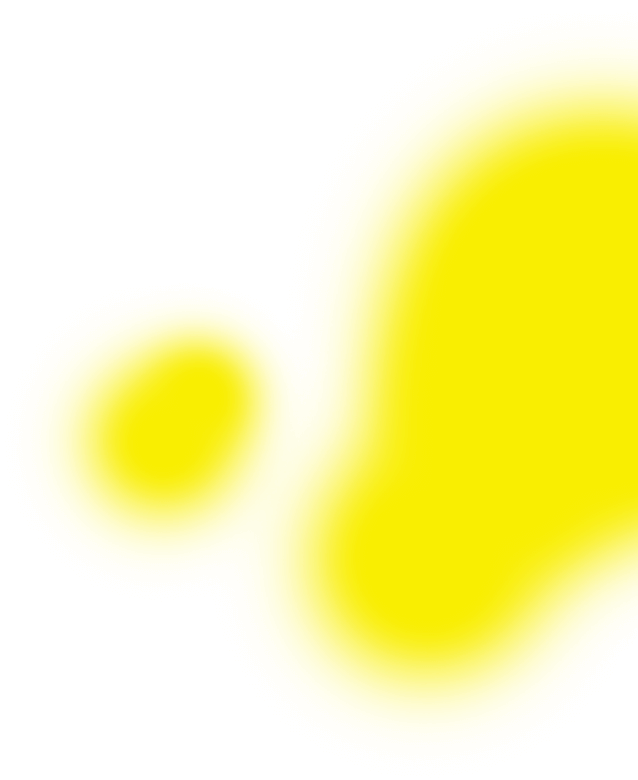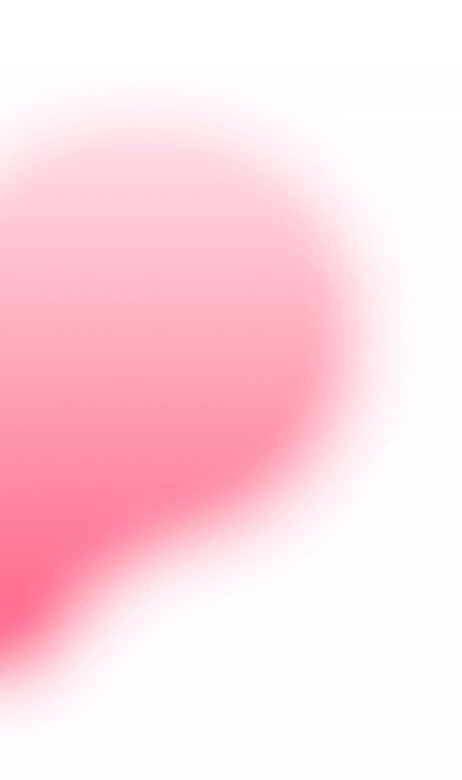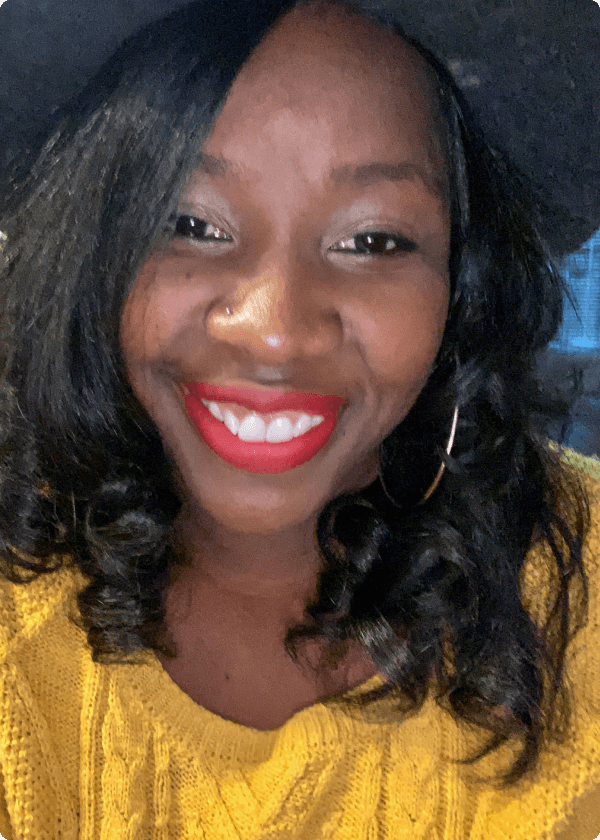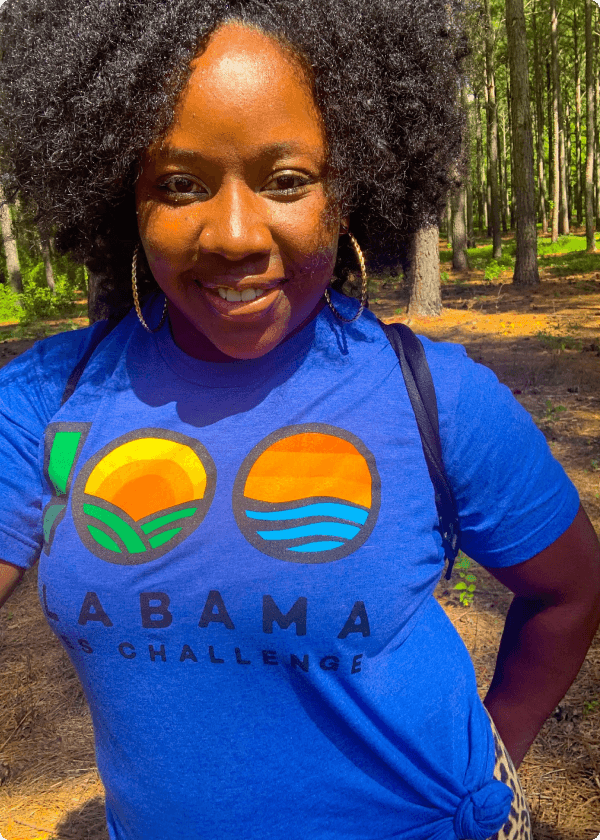 Zenovia Stephens
Founder, Black Adventure Crew
Zenovia is a two time graduate of Alabama A&M University where she earned a B.S. and M.S. in Biology. A former Regulatory Affairs Specialist in the Pharmaceutical Industry, She currently works as a Regional Project Coordinator and runs a non-profit organization, Black Kids Adventures, Inc, which focuses on getting Black and Brown families to spend time together exploring and enjoying nature.
Originally from Chicago, IL, Zenovia and her husband have been residing in Huntsville, AL since 2008 and have 3 adventurous sons. They love exploring AL with their boys as well as finding creative ways to be adventurous at home!
Zenovia is one of 3 co-founders of Black Hikers Week, a week long social movement dedicated to bringing awareness to and celebrating Black hikers. Through her family blog, @blackadventurecrew, and efforts on social media to encourage Black families to get out and explore the outdoors, she was featured on Kelly & Ryan, PBS portrait, WAFF, and many other media outlets.
Zenovia is the 2020 Peak Award Top Ambassador recipient for Alabama Mountain Lakes Tourist Association.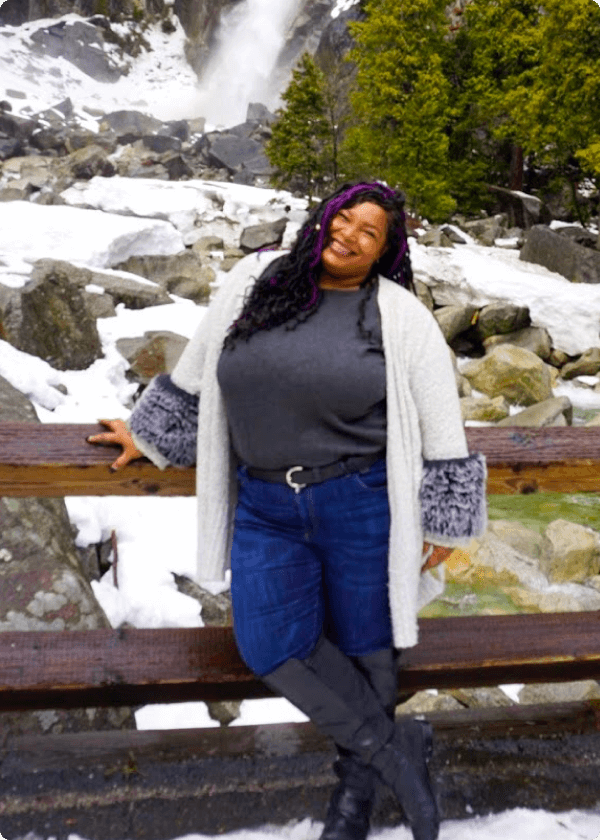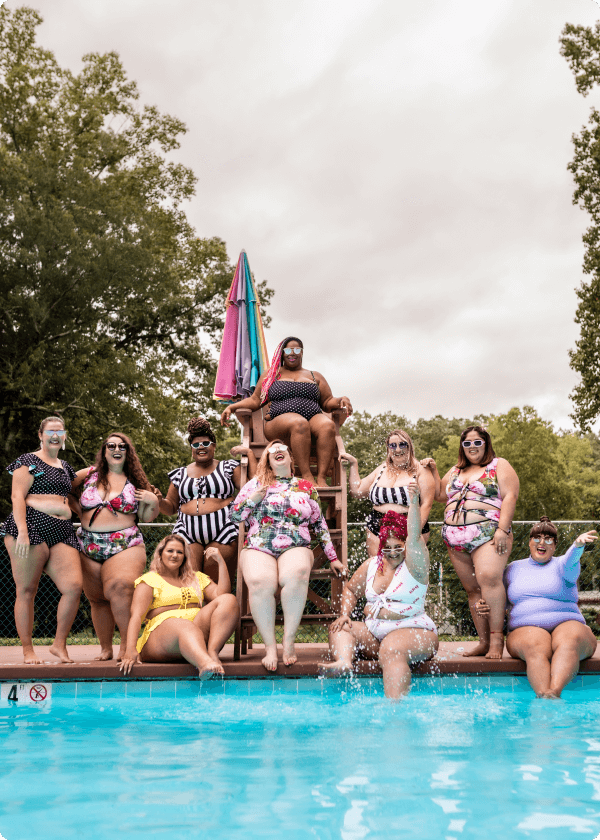 Annette Richmond
Creator, Fat Girls Traveling
Annette Richmond is an award-winning content creator, writer, advocate, and public speaker. A globe trotter and goal digger, Richmond is the Editor-in-Chief of Fat Girls Guide, the creator of the body positive travel community Fat Girls Traveling, and the host of the annual fat positive adult summer camp, Fat Camp.
A native Californian, Annette got her start in the fashion industry and has used that experience to create a platform that is inspirational and aspirational for people living life in marginalized bodies. As a Digital Nomad she was constantly on the move until she decided to get grounded in Mexico. After three years and over twenty countries, Annette hopes to continue to inspire people of all sizes and abilities to see the world and be seen.
Her work has been seen on the small screen domestically and internationally. She's also been featured in Conde Nast Traveler, Teen Vogue. NBC, Forbes. O Magazine, and more.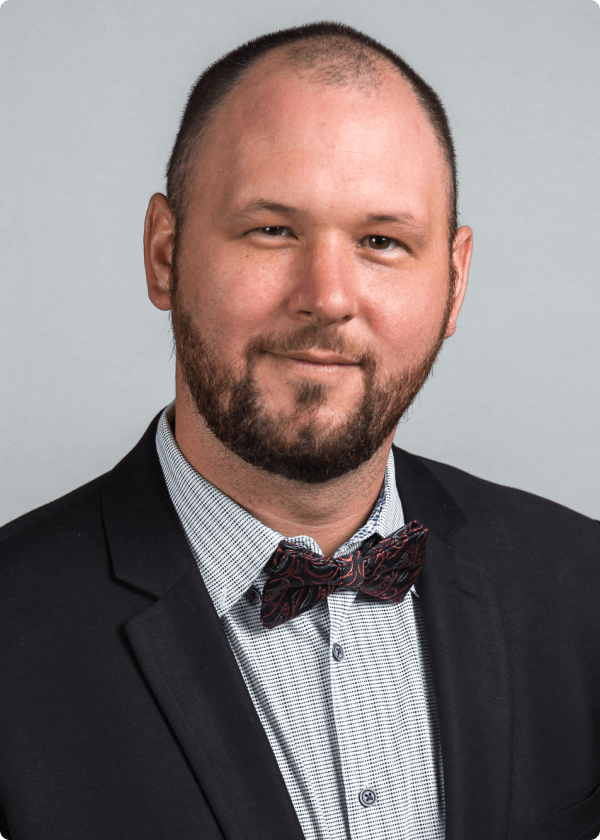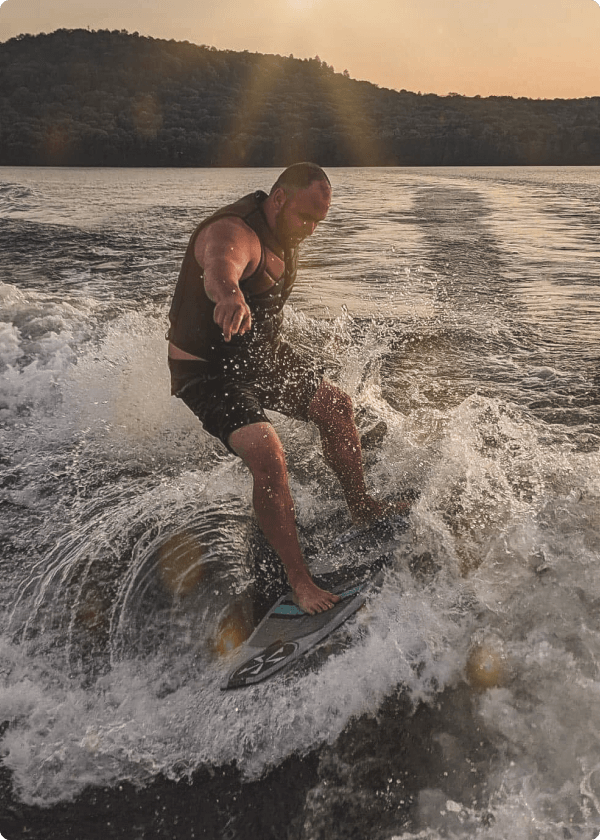 Sébastien Desnoyers-Picard
CMO, Indigenous Tourism Association of Canada
As the Indigenous Tourism Association of Canada's (ITAC) Chief Marketing Officer, Sebastien Desnoyers-Picard has spent his career developing strong partnerships and relationships with industry leaders across the globe and is passionate about raising awareness of the many opportunities for Indigenous tourism. Prior to joining ITAC, Sebastien spent 10 years serving the Quebec Indigenous tourism industry, first as General Manager with Tourism Wendake and then as a marketing advisor with Quebec Indigenous Tourism. Throughout his career, Sebastien's work with media has helped produce award winning stories in France, Germany, Canada and the USA. In 2019, Sebastien was recognized with the Explore Canada Award of Excellence, based on nominations from the media. As a member of the Huron-Wendat Nation, and past Chief in his community, Sebastien is trilingual and a strong advocate for Indigenous rights and traditional way of life, which he still practices. His number one goal in his work with ITAC is to support a thriving and prosperous indigenous tourism industry across the country.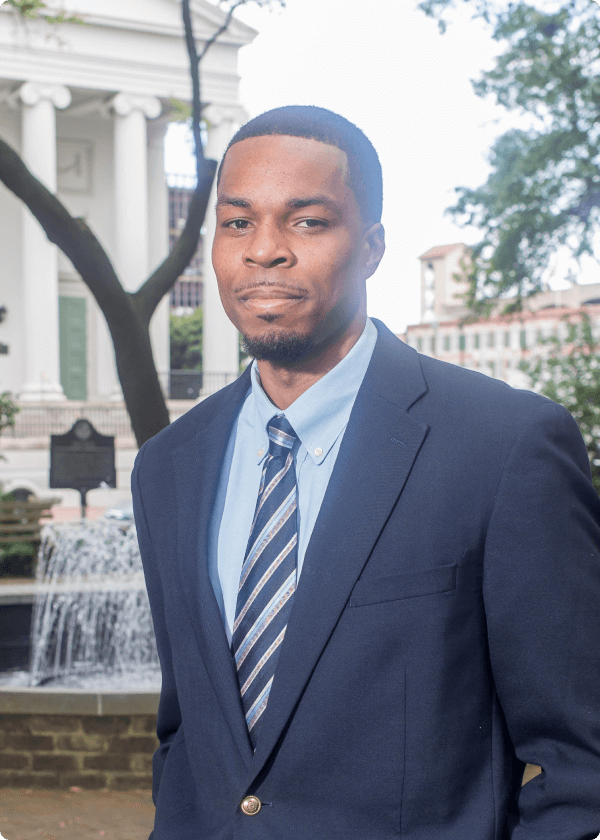 Zeek Coleman
Director of Data Intelligence, Visit Savannah
For more than a decade, Zeek has led Visit Savannah's data, analysis, and digital advertising strategy and is regarded as a thought leader in the travel space.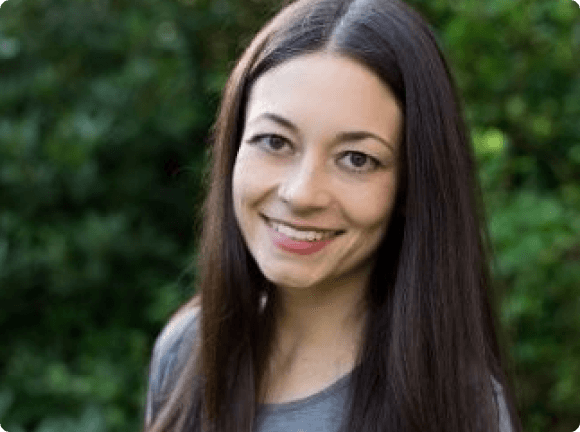 Leah Poulton
Director, Global Brand & Content, Destination British Columbia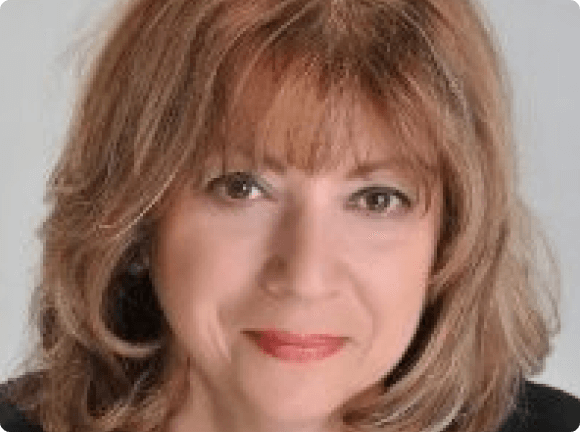 Elaine Gizler
Executive Director, Moab Area Travel Council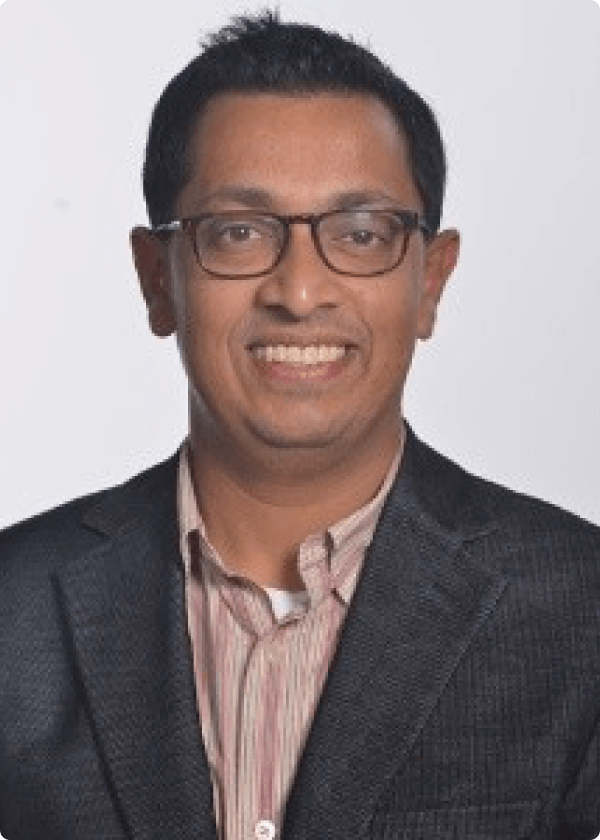 Mo Sherifdeen
Director, Global Integrated Marketing, Travel Oregon
Mo is responsible for Travel Oregon's editorial mission of being a trusted source for travel inspiration and trip information to Oregon across print and digital platforms. Prior to Travel Oregon, he worked in the policy and public relations arena, managing political campaigns in Arizona, studying gender equity in the media and conducting public relations efforts for healthcare, academic and tribal clients.
He loves to explore Oregon's forests with his family and has been known for getting lost inside Powell's Books and for seeking hoppy IPAs and fish 'n chips along the Oregon Coast.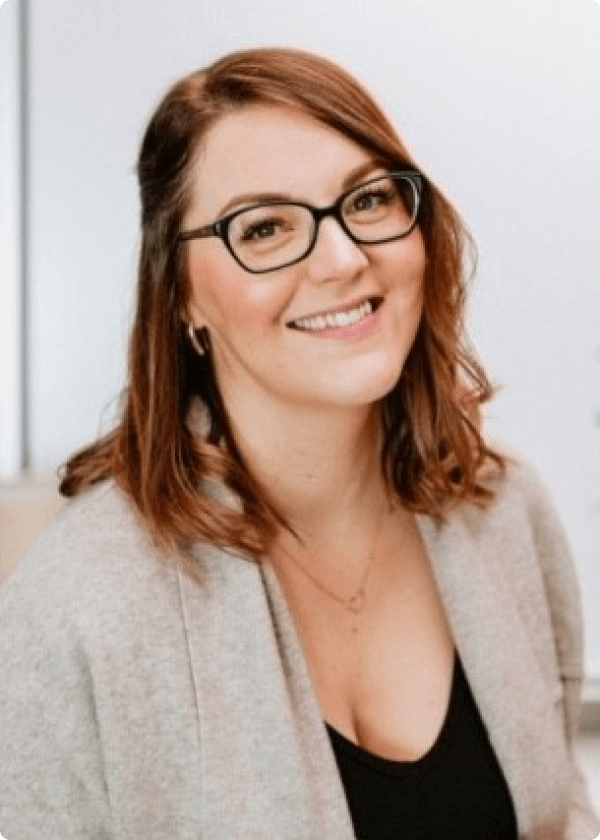 Carly Pereboom
Destination Marketing Specialist & Project Management, Destination Campbell River
Carly is an experienced marketing and storytelling strategist with an economics and business background. After extensive work with regional government bodies, and community DMOs, she has become known for her ability to lead collaboration. After 4 years of destination development and marketing, she joined the Destination Think team to manage their marketing and branding efforts in Campbell River; demonstrating how an innovative approach can reinvent the DMO model with lasting and impactful strategic processes. Carly's direct and unconventional approach with stakeholders, content creators and user generated content delivers authentic, unique, and poignant stories within destinations. Her influence has created advocacy from the ground up, building pride in place and positive sentiment with locals and visitors alike. Not afraid to push the boundaries, clap back, or have a laugh at her own expense, she has found success in her approach by turning locals and stakeholders into marketing advocates in their own rights. In addition to her primary job functions, she's a volunteer with local salmon enhancement projects within her city, and is a mom to two hilarious kiddos whom she is raising with one of her favourite collaborators to date.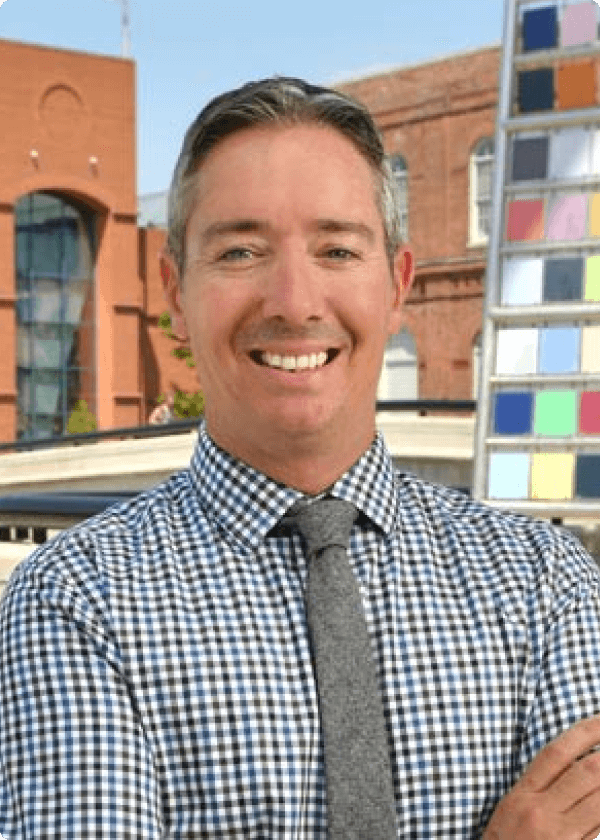 Jeff Robinson
Senior Director of Marketing, Visit Indy
Jeff Robinson markets the city he loves, and it is a privilege he is passionate about. He works to make Indianapolis the destination of choice for leisure travel and meetings. In the time he has been at Visit Indy, convention room bookings have climbed from just over 400,000 rooms to over 900,000. Leisure travel has grown from 21 million in 2005 to more than 29.2 million. All of this growth has fueled a thriving tourism industry that supports over 83,900 jobs and contributes a $5.6 billion economic impact.
As Director of Marketing, Jeff manages a team that controls all aspects of brand messaging including website design, content development, social media messaging, email marketing, video production, print production, and advertising strategy.
When Jeff isn't working, he is hiking with his Australian Shepard (not coincidentally named Indy), going on long bike rides, or coaching his son's soccer team.
Fun Fact: Jeff is a two-time croquet champion.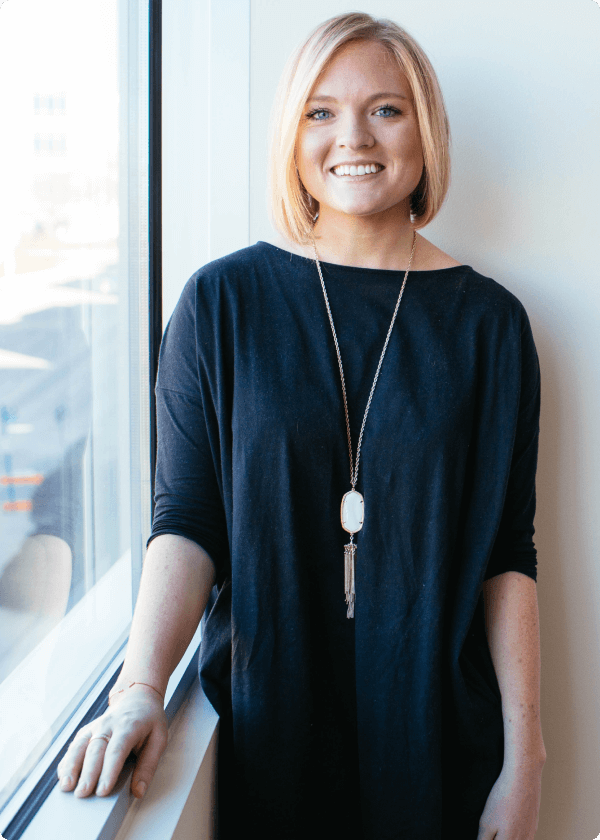 Mackenzie Bromley
Director of Social Media, MMGY
As a social media strategist, Mackenzie develops and implements social strategies for a variety of travel and hospitality clients. With a focus on driving brand awareness via social media, Mackenzie specializes in community management, content creation and social analytics. Her client experience includes The Beaches of Fort Myers & Sanibel, The Outer Banks of North Carolina, CheapCaribbean.com and South Dakota Department of Tourism. She has a Bachelor of Journalism from the University of Missouri-Columbia.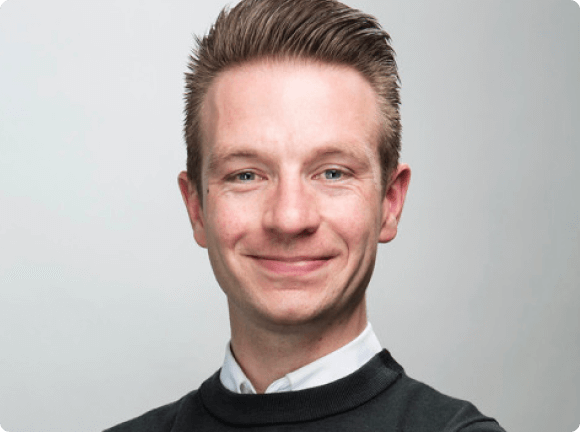 Jasper Broekhuis
Social Media Marketing Manager, Netherlands Board of Tourism & Conventions
Laurie Dempster
Digital Lead, Newfoundland and Labrador Tourism
Born in a meadow next to Iceberg Alley, Laurie Dempster is just like those icebergs as he is 90% more interesting beneath the surface.
An adorer of pints and puppies, he has worked for Newfoundland and Labrador Tourism since 2016, now serving as the Digital Lead.
Never one to let the truth get in the way of a good story, this tale teller spends his days sharing the curious and whimsical stories of his proud home province with the world.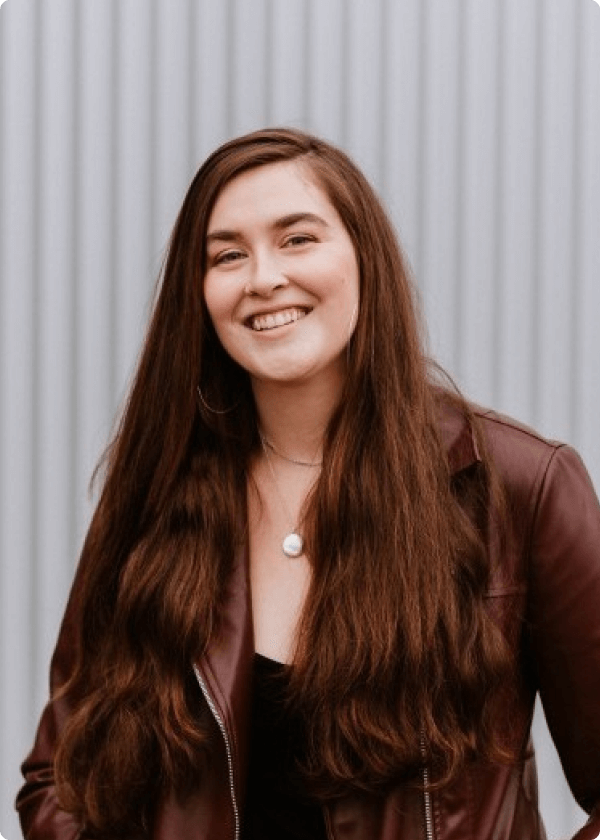 Tamasyn Kennedy
Visitor Engagement Coordinator, Destination Campbell River
Tamasyn spent 6 years living overseas in Jakarta, Indonesia and Doha Qatar for most of her early academics. The personal experiences she encountered in her travels, mixed with her return to Canada to further her studies at the University of British Columbia, where she earned a Bachelors' degree majoring in Political Science has shaped the way she interprets the world around her. The invaluable firsthand immersion in varying cultures has instilled the importance of how stories and connections educate and broaden our perspectives.
Joining the Destination Think! agency 3.5 years ago, Tamasyn was an integral part in researching and creating context for Destination Campbell River's DNA and brand implementation. In her role as content curator and asset coordinator, she knows that presenting stories from those living in destinations is the best way to showcase the living culture of a place. Constantly one to learn and adapt, her skills in marketing, copywriting, strategy, and implementation have evolved into comprehensive consumer journeys that have resulted in high engagement metrics. Tamasyn enjoys keeping up with emerging trends, software and approaches, ensuring that there are authentic and real connections being made across channels, intercepting audiences wherever they may be, changing perceptions of destinations and local traditions.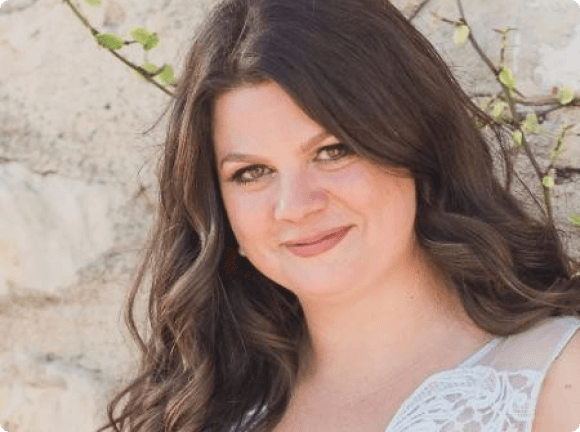 Monica Simpson-Ayan
Director of Public Relations & Marketing, Discover San Pedro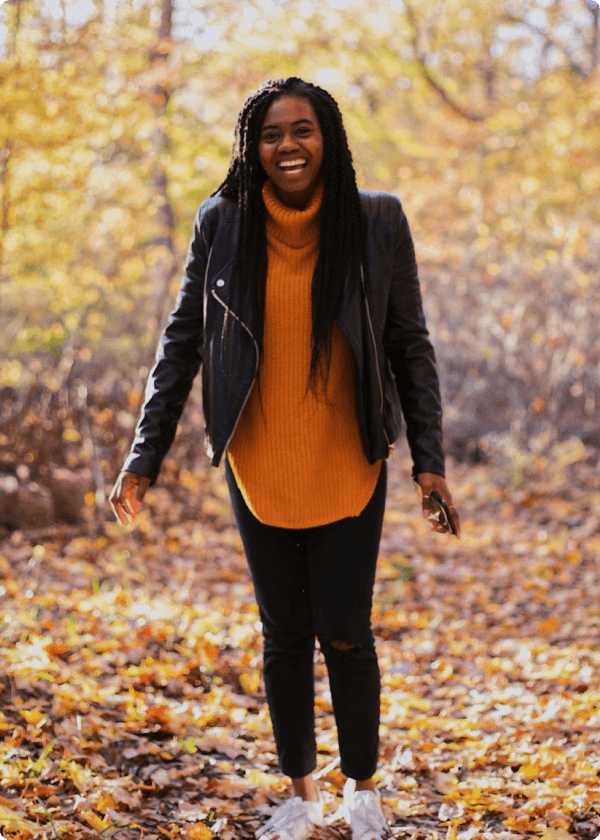 Nia Jones
Content Coordinator, Visit Bloomington
A self-described Gen-Zer, Nia is a content coordinator who is committed to creativity and innovation. She came to Bloomington to get her degree at Indiana University, fell in love with the town, and has never left. The last few years have been spent creating a prominent, modern digital presence, and she is currently most passionate about her work to reach a larger audience using UGC.
At Visit Bloomington, she oversees social media, the website, and a slew of other things. For Nia, connecting with people online (even the trolls) is the most rewarding part of the role. She likes sharing her admiration for Bloomington using unique tactics with the hopes of making visitors fall in love too.
In her spare time, Nia enjoys recording her podcast, longboarding, and binging reality TV.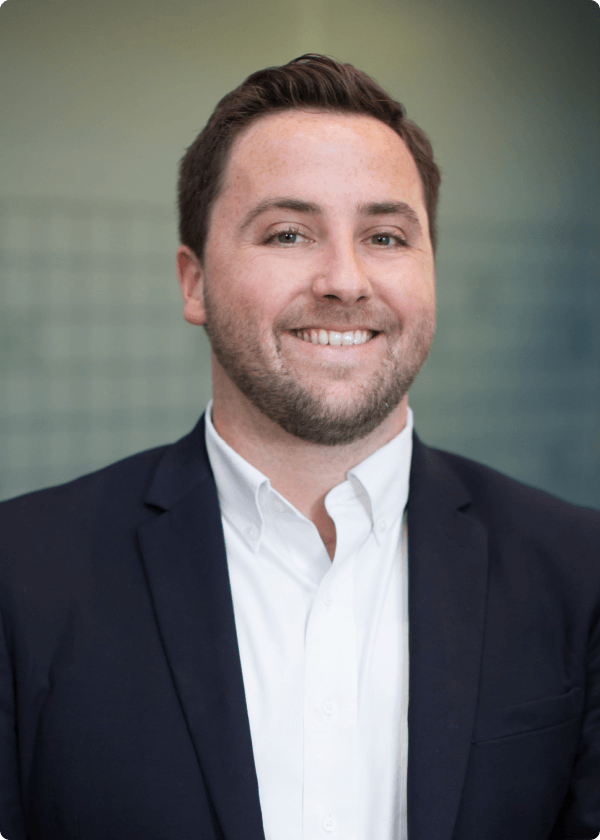 Derek Byrne
Social Media Manager, Visit KC
Derek Byrne serves as Social Media Manager at Visit KC, the primary organization dedicated to tourism in the greater Kansas City area. Derek is responsible for social strategy, influencer partnerships and content creation celebrating everything the Heart of America has to offer, from world-famous barbecue to the reigning NFL champions. His previous experience includes agency work representing domestic and international destinations through media relations efforts, social content and influencer programs.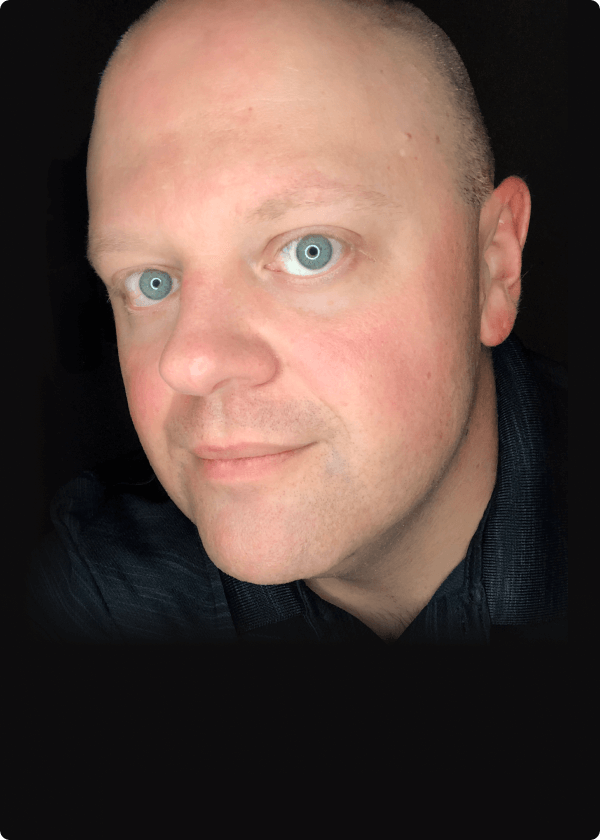 Jay Adams
Social Media Manager, Visit Greenville
Jay Adams is the Social Media Content Manager for VisitGreenvilleSC in one of the South's hottest new destinations. A journalist-turned-digital professional with more than 10 years of experience managing social and website content, Jay has led an effort that puts VisitGreenvilleSC's official hashtag #yeahTHATgreenville on-track to reach 2 million lifetime uses by the end of this year. A masters graduate of Syracuse University's S.I. Newhouse School of Public Communications, Jay was the Manager of Digital and Social Media for the NFL's Atlanta Falcons and helped lead a group that took the team's digital properties from the bottom of league's KPI rankings to the top 5 in five of six years and was named to the top 3 of Sports Illustrated's favorite NFL team Twitter accounts in 2015. He spent two years as a team-of-one, managing social media for a non-profit health system of 11 hospitals and more than 800 locations that serve 2.5 million patients in Georgia. His freelance and consulting work includes industries like fashion, entertainment, food and music, and he currently assists world-renowned singer, songwriter, actor and author Corey Taylor, of the bands Slipknot and Stone Sour, with his personal social media usage.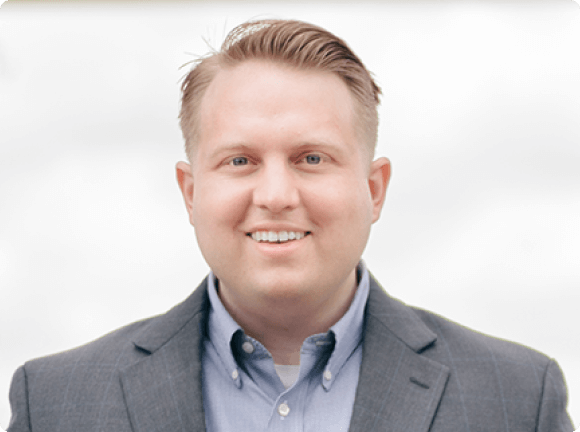 Ryan Gray
Digital Marketing Strategist, VISIT FLORIDA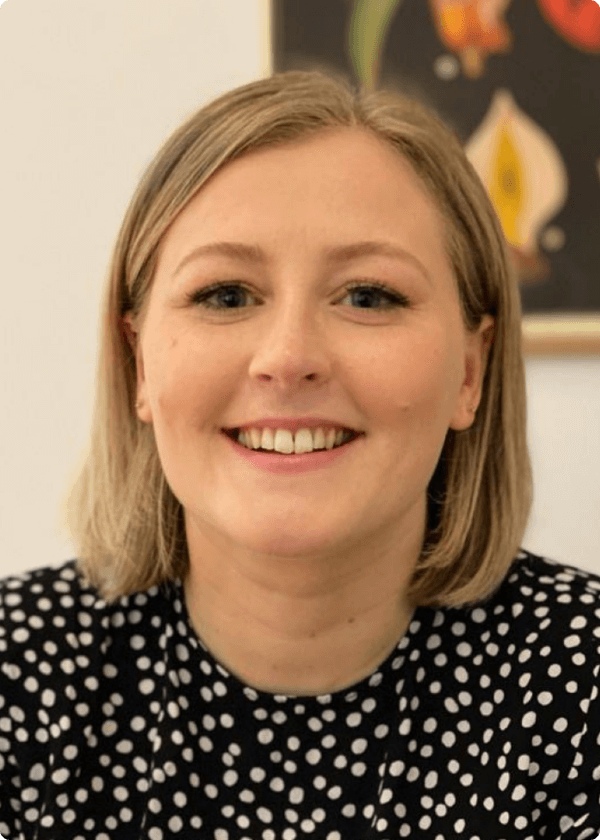 Kay Jones
Digital Marketing Specialist, TourHub
Kay works as part of the TourHub team to create a unique experience for travelers looking to book tours online, from foodie tours of Italy to small group treks in Peru. The last few months have seen the integration of CrowdRiff so that visitors can use real travel photos and videos from social media to inspire their search. TourHub's homepage features this social content front and center and Kay is responsible for curating content and building TourHub's relationships with rising travel influencers. Kay is based in Birmingham, UK, and her background is in social media and content marketing in the travel industry.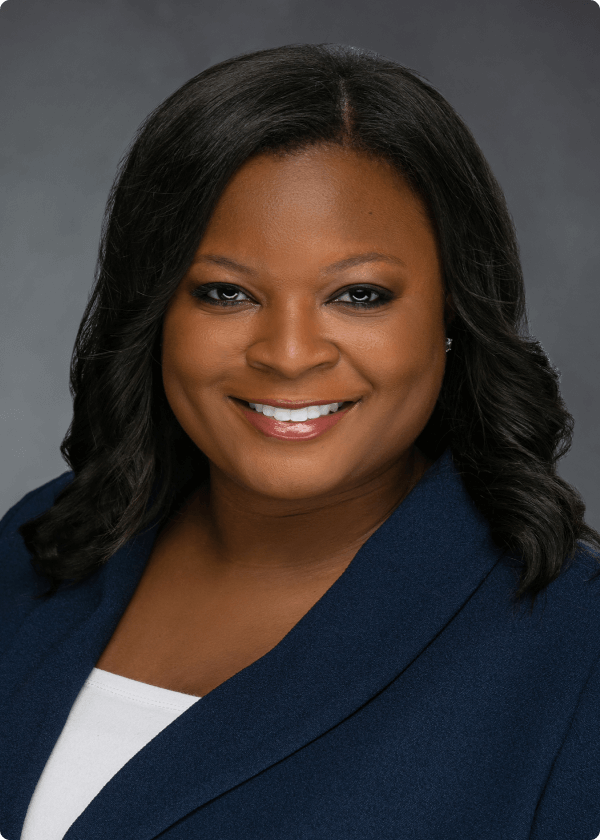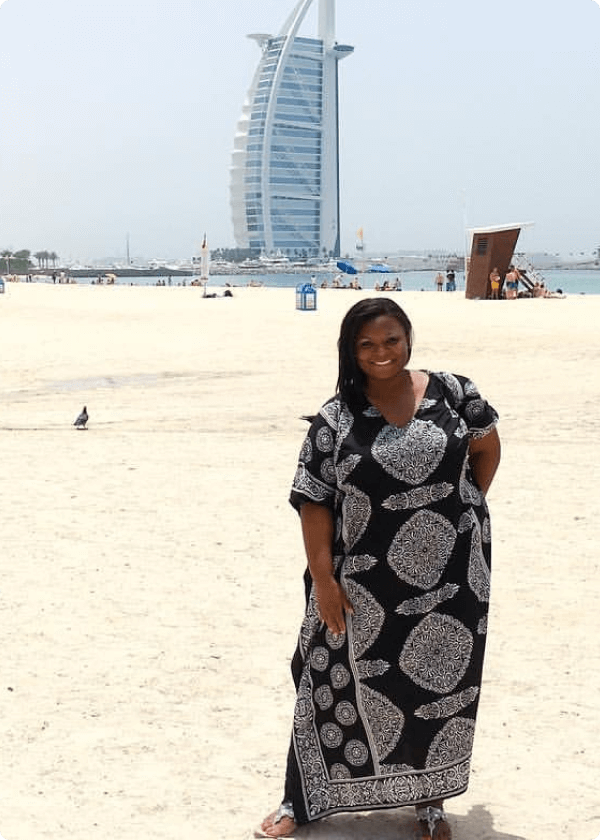 Cambria Jones
Tourism Marketing Manager, City of Southlake
Named one of Destination International's 30 under 30 in 2017, Cambria is a certified Texas Destination Marketer and currently serves as the Tourism Marketing Manager for Visit Southlake, Texas. She is on the Board of Directors for the Public Relations Society of America Dallas chapter and for the Texas Travel Alliance. She also serves as a member of Destinations International's Equity, Diversity, and Inclusion Task Force.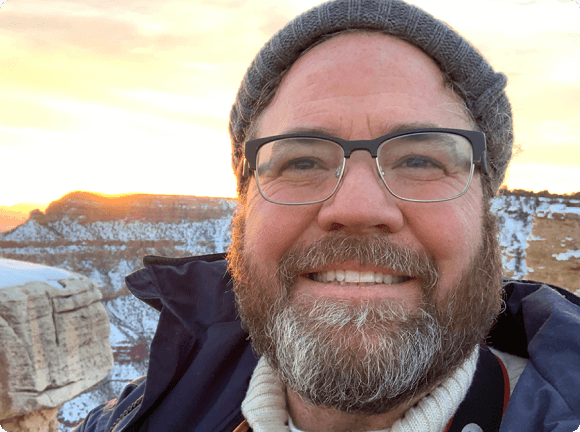 Ken Gecko Sliwa
Community Relations Administrator, Arizona State Parks & Trails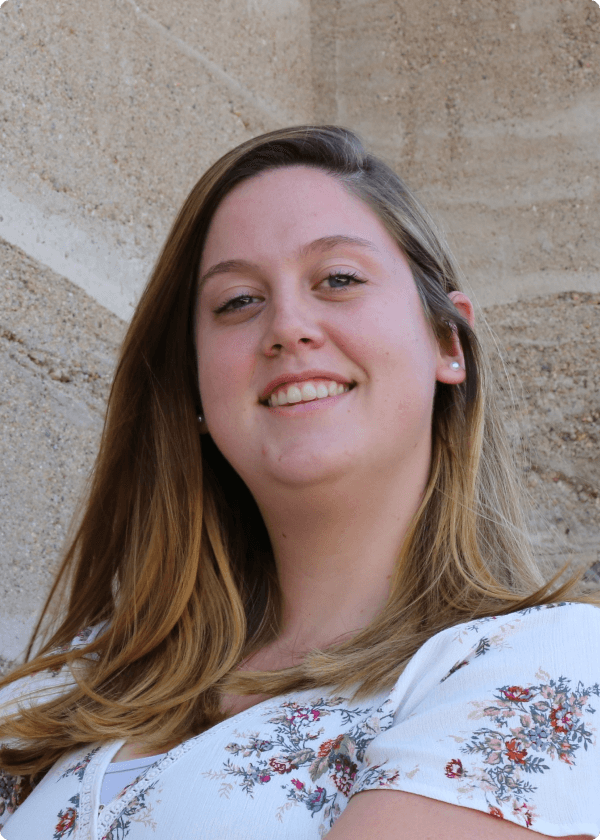 Natalie Tomaszewski
Tourism Administrative Coordinator, Kingman Tourism
Natalie Tomaszewski has been working in the City of Kingman Office of Tourism as their Administrative Coordinator for the past two and half years. She manages all their social media accounts, their event calendar and their video projects. She has been working with Crowdriff for over a year and during that time, Natalie has tripled the City of Kingman's Instagram followers and contributed significantly to their photo and video content library. Natalie is known in her office for being enthusiastic about projects, having the City's social media posts planned out months in advance and always having a new creative project to try out.
In her free time, Natalie enjoys hiking and kayaking around Northern Arizona with her husband and two dogs.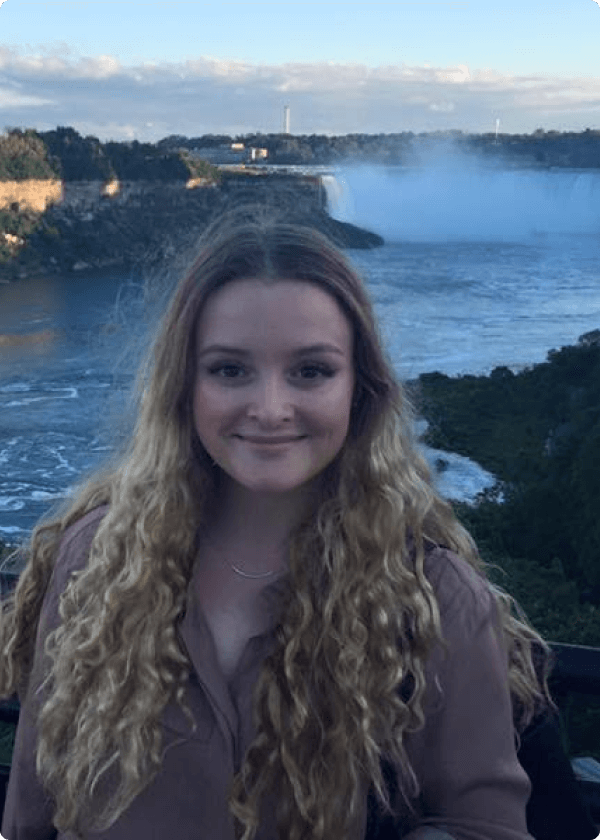 Shannon Gallagher
Social Media Strategist, VERB Interactive
With 7 years of experience across Singapore, Ireland and Canada, Shannon is a brand advocacy enthusiast who powers online success through data-informed strategies and campaigns. Her digital toolbox includes storytelling, content creation, data visualization, brand development, crisis communications, event planning, public relations, and more. At VERB Interactive, Shannon leads social media marketing strategies for some of the world's leading hospitality, food and beverage, and destination clients. Shannon holds a Bachelor of Business Administration and Community Development from Acadia University.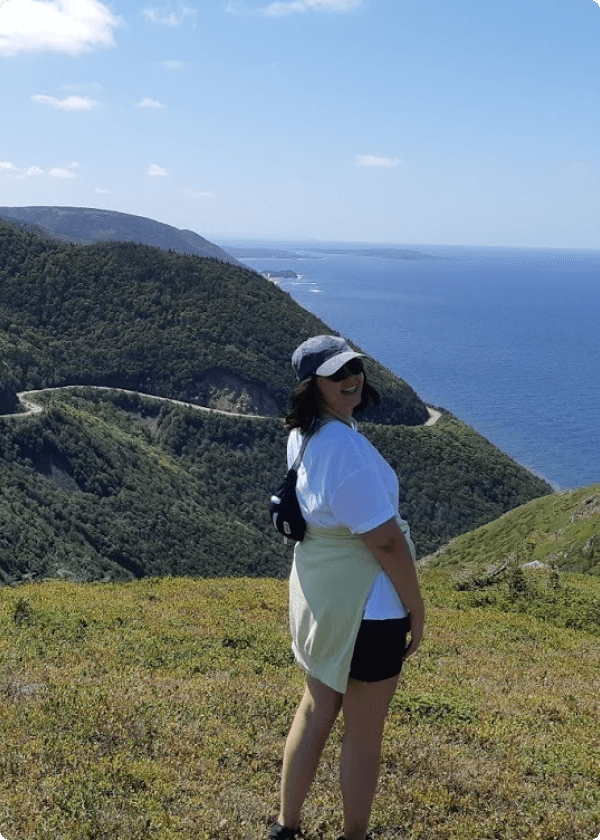 Katie Langton
Digital Marketing Consultant, VERB Interactive
Bringing forward data-driven content strategies for clients using the latest research and trends, Katie plays a key role in leading VERB's social listening efforts for multiple clients, gleaning in on insights to inform strategies, content creation, crisis intervention, and more. Katie comes from a digital marketing and social media background, with a Business Administration Diploma with a concentration in marketing from NSCC and experience running her own social media management business.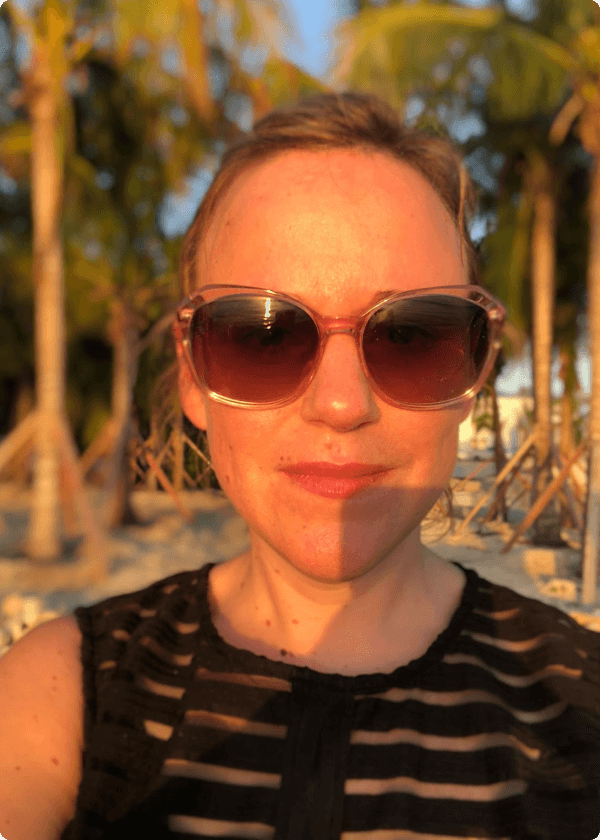 Stephanie McGrath
VP Strategy, VERB Interactive
Stephanie graduated from the University of King's College with a Bachelor of Journalism Honors degree in 1999. She continuously grows her skillset and creative background with courses such as Video Storytelling at the Berkeley School of Journalism and Writing with Style at the Banff Centre for the Arts. In 2018, she completed Seth Godin's altMBA program. Stephanie joined VERB in 2017. Stephanie has spent her career working on and leading creative teams, whether at online magazines, in television newsrooms, or at marketing agencies. She has written about pop stars, worked on marketing strategies for large pharmaceutical companies, pumped out clever radio scripts and imagined (and realized) large-scale creative brand campaigns. Under Stephanie's direction, the VERB team tells travel brands' stories through innovative, trendsetting digital content, influencer and brand partnerships, campaign ads and immersive videos.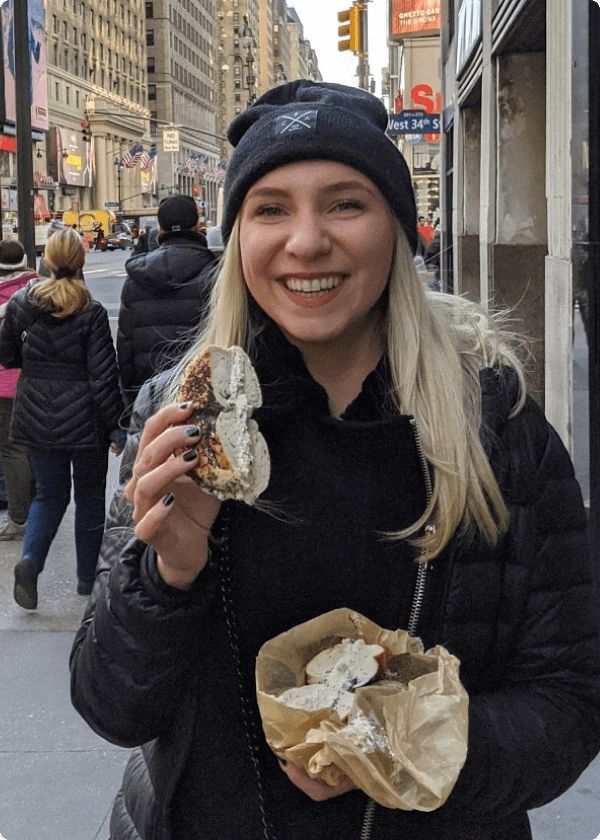 Bristol James
Social Media Strategist, VERB Interactive
Bristol James has five years of marketing experience, ranging from PR to Social Media management. In her most recent role as Senior Social Media and Marketing Strategist with VERB Interactive, she manages social media marketing campaigns for clients in the Food and Beverage, Hospitality and Destination categories. Bristol has completed both a Bachelor of Commerce at Memorial University of Newfoundland and a Postgraduate Public Relations Diploma at Humber College.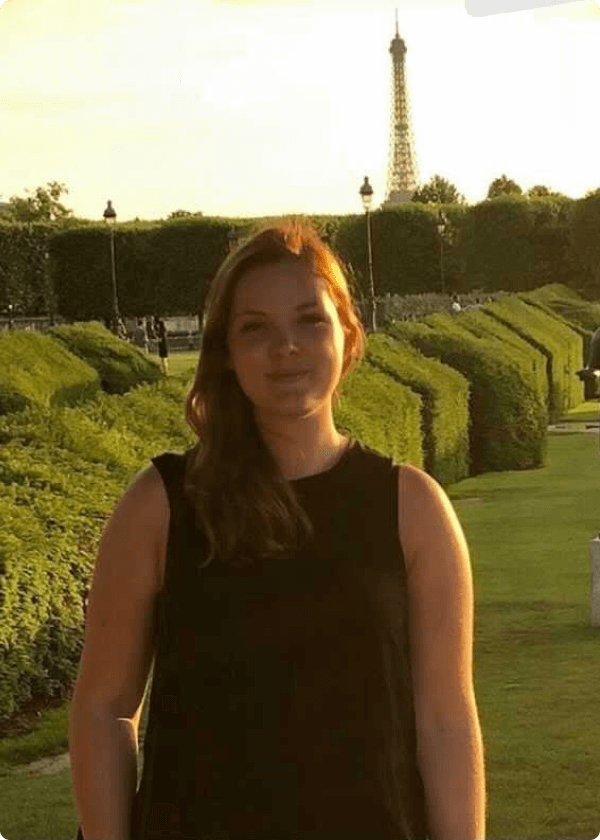 Erin Brown
Digital Analytics Strategist, VERB Interactive
Erin Brown is a Digital Analytics Strategist at VERB Interactive. Erin creates dynamic reports and provides marketing insights to clients across Canada and the United States for web, social, paid media, and user experience data. She has certifications in Google Analytics and Google Tag Manager, and is proficient in Adobe Analytics. Erin completed her Bachelor of Arts degree at the University of King's College in Political Science.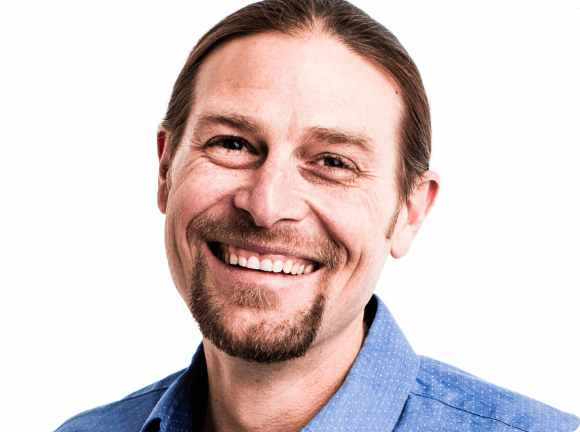 Jay Kinghorn
Chief Innovation Officer, Entrada Insights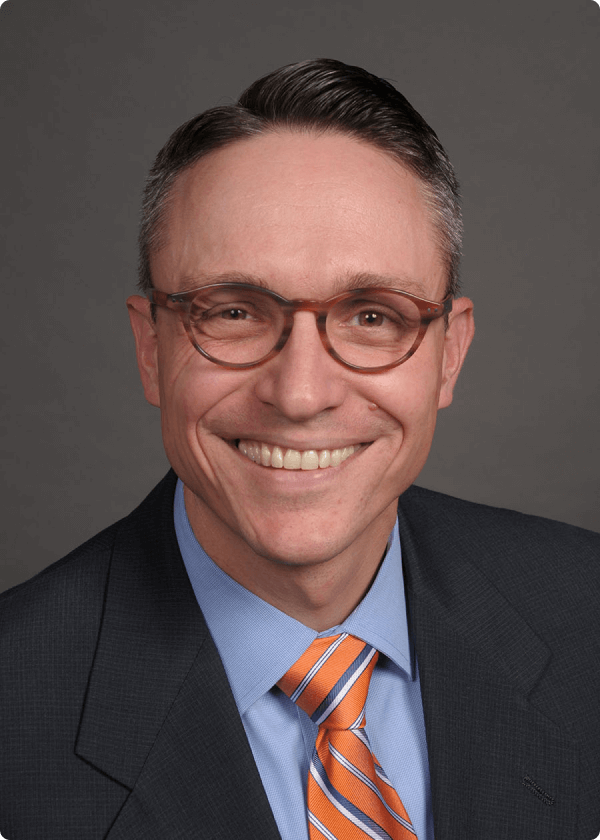 Seth Spillman
Chief Marketing Officer, National Cowboy & Western Heritage Museum
Seth Spillman leads the marketing and communications efforts for the National Cowboy & Western Heritage Museum as Chief Marketing Officer. Previously, Seth worked as Director of Marketing and Communications for the Oklahoma City Convention & Visitors Bureau, promoting Oklahoma City as a tourism and convention destination for nearly a decade.
Seth holds a bachelor's degree in Marketing from Oklahoma State University and an MBA from the University of Tulsa. A fifth-generation Okie, Seth lives in his hometown of Midwest City, OK with his wife, Kayte, and two adorable children, Elijah and Olivia.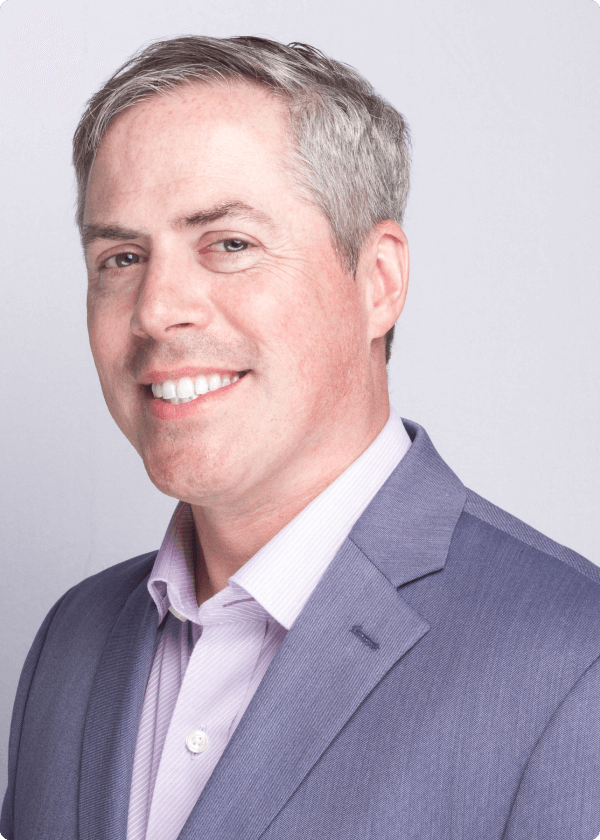 Jeremy Harvey
Vice President, Communications & Marketing at Visit Savannah
Jeremy Harvey is the vice president of communications and marketing for Visit Savannah. He oversees the organization's marketing initiatives including destination branding, advertising, digital marketing, public relations, content development, and social media initiatives. He has been with Visit Savannah since 2013. Previously, he spent eight years each with two Virginia destinations: Visit Loudoun, where he received an Emmy® Award as executive producer of a video series, and Visit Alexandria. He is originally from Bloomsburg, Pennsylvania.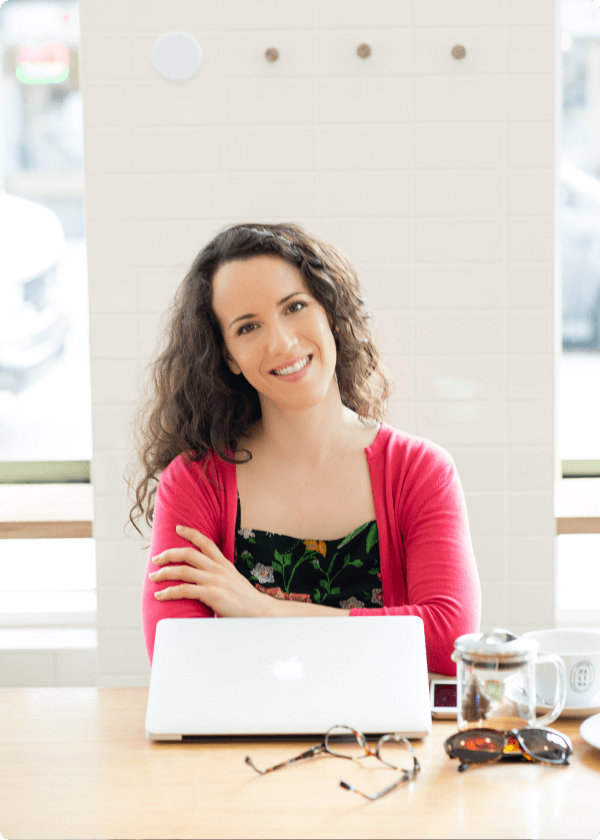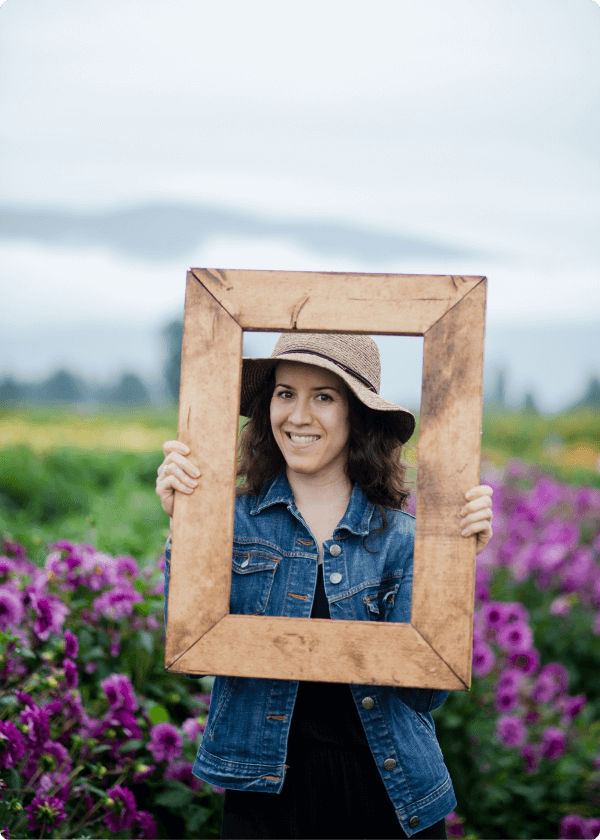 Yasmine Hardcastle
Social Media Manager, BC Ale Trail
Yasmine is a savvy, Vancouver-based social storyteller with a marketing and administrative background. As the Social Media Manager for the BC Ale Trail, she engages with BC's craft beer community with fun, informative tourism content on the organization's social media channels and blog.
Fuelled by tea and a passion for learning, Yasmine is also a freelance copywriter and content creator. She is a regular contributor to the Tourism Vancouver blog and hosts a podcast via her West Coast City Girl blog. Yasmine is also a certified yoga teacher and loves to play tourist in her town with her Englishman partner (often referred to as The Brit).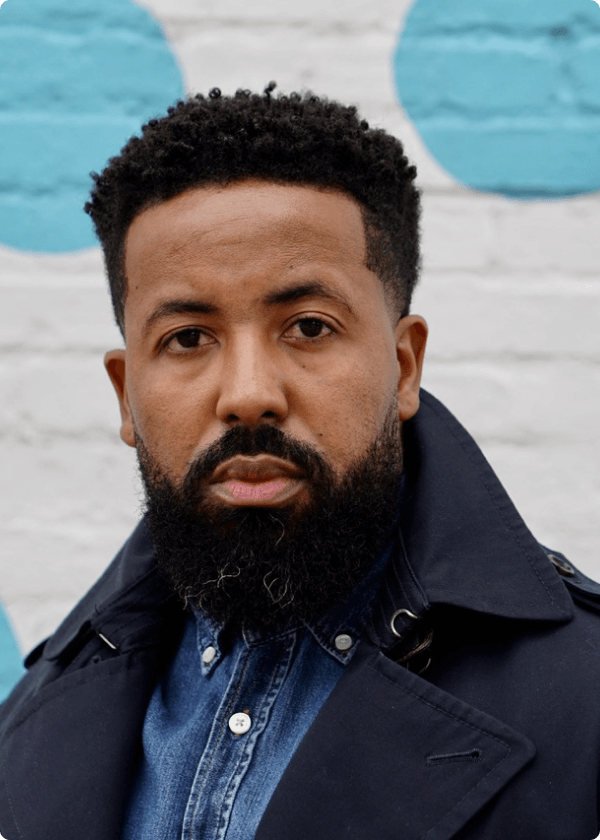 Kent W. Johnson
Co-Founder, Black & Abroad
Kent Johnson is the co-founder of the digital platform & award-winning travel company for Black millennials, Black & Abroad, where he not only sheds light on the journeys of expats and travelers of color, he also partners with travel-centric brands to create authentic & organic campaigns for the millennial consumer and crafts group travel experiences to destinations worldwide.
Kent has been published in The Huffington Post & Cassius Magazine, featured in Black Enterprise, Ebony, MIC, Rolling Out, VICE & Creative Loafing, named one of the 100 most influential African-Americans of 2017 by The Root and recognized with a Creative Data Grand Prix for his work behind Black & Abroad's "Go Back to Africa" campaign at the 2019 Cannes Lions International Festival of Creativity. He's spoken at the United Nations, Facebook, MasterCard, and other entities on topics such as social media branding & digital marketing, diversity & inclusion, the travel & spending habits of millennials and technology in travel.
In his spare time, Kent hosts a podcast on culture & current events and is a practicing attorney.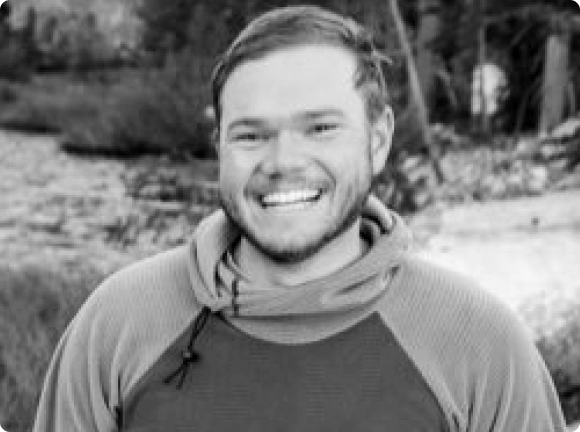 Dakota Snider
Digital Marketing Coordinator, Mammoth Lakes Tourism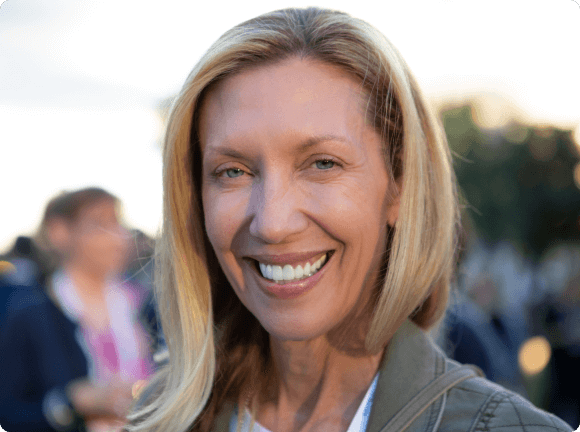 Cyndy Neighbors
Creative Director, Simpleview
Bryce Henry
Site Map Analyst, Simpleview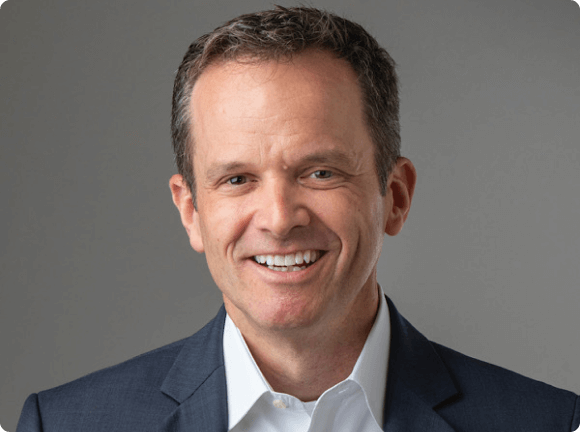 Mitch Whitten
Executive Vice President, Marketing & Strategy, Visit Fort Worth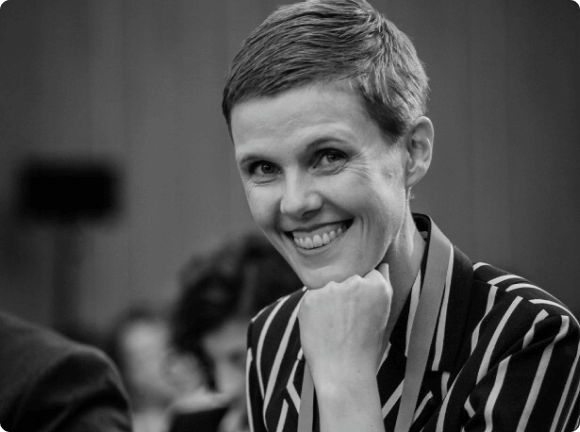 Signe Jungersted
CEO, Founding Partner, Group NAO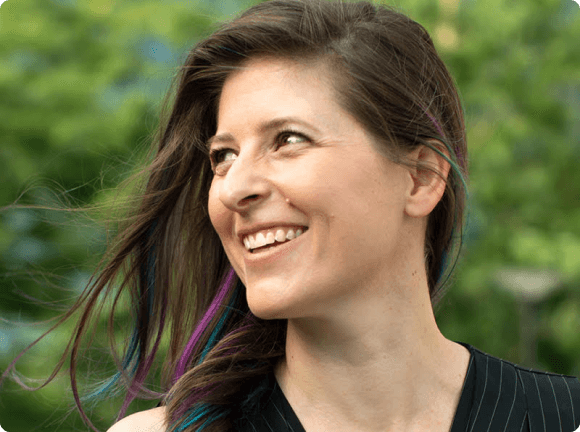 Jenny Rose
Vice President of Integrated Marketing Services, Tempest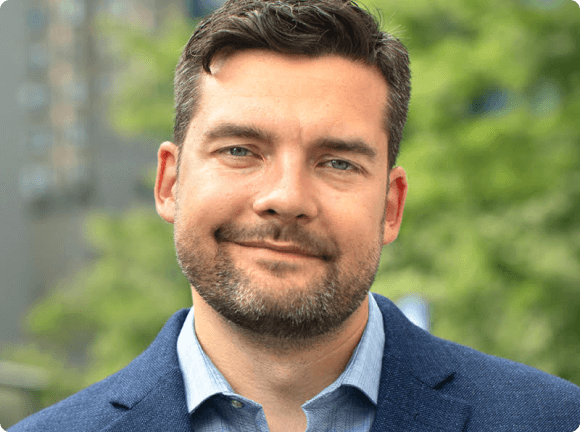 Mike Tripi
Creative Director, Tempest