How Travel Brands Are Relying on CrowdRiff During COVID-19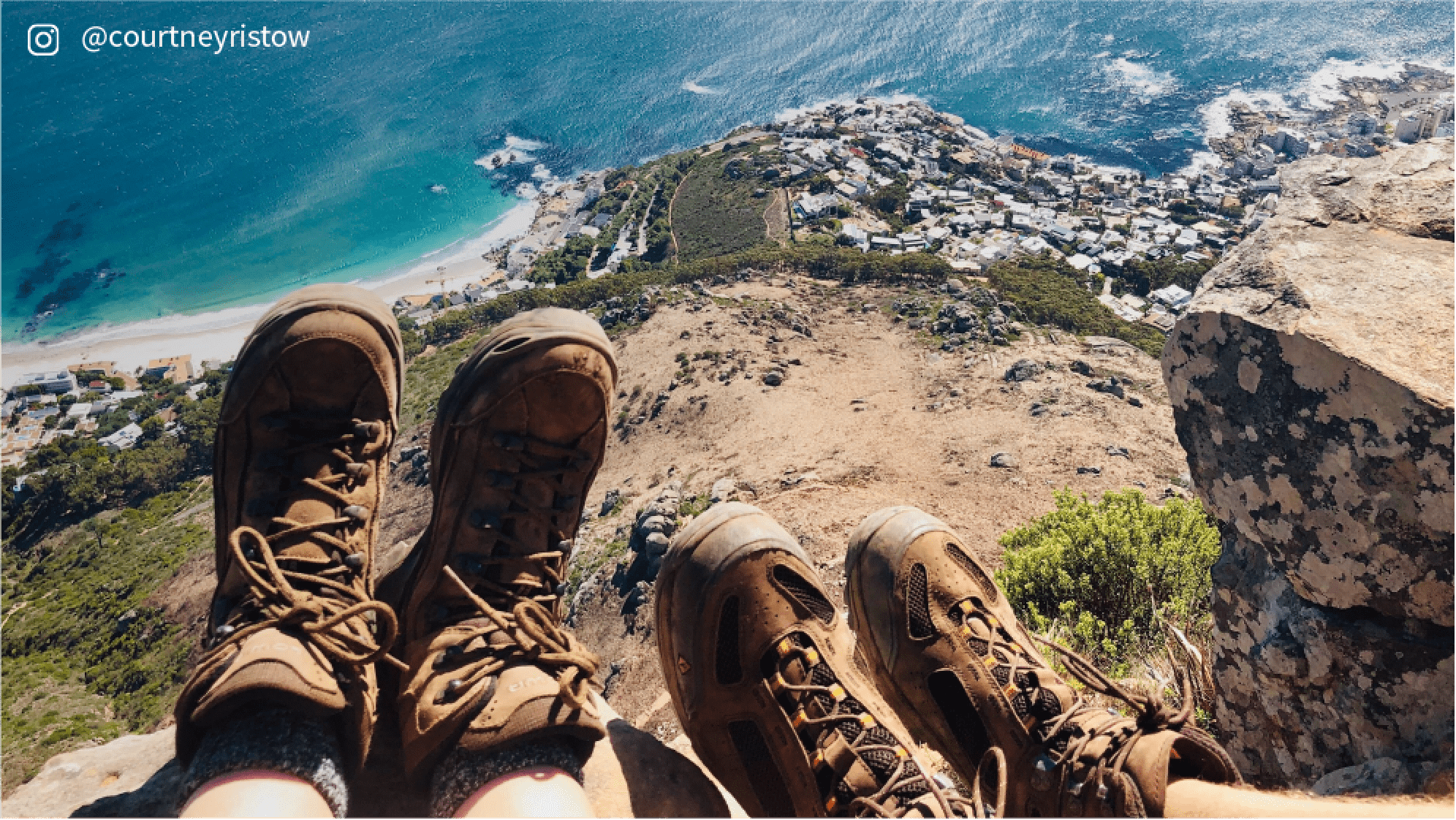 CrowdRiff is committed to partnering with DMOs and travel marketers around the world to navigate these challenging times together. Below you'll find a few of our community's favorite resources, to help guide efforts through the post-COVID-19 recovery and beyond.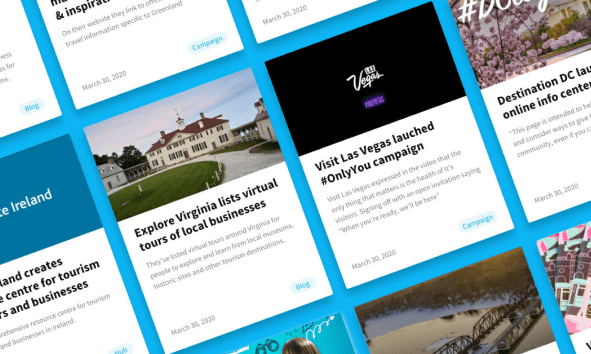 A curated stream of what other travel & tourism brands are doing to effectively respond to this current pandemic.
See Stories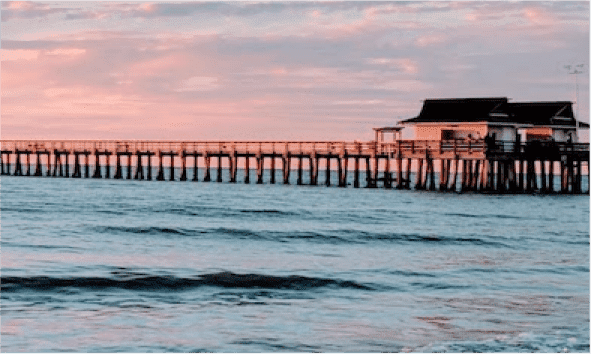 This guide will walk you through all of the different ways you can use CrowdRiff to promote local businesses right now.
Read More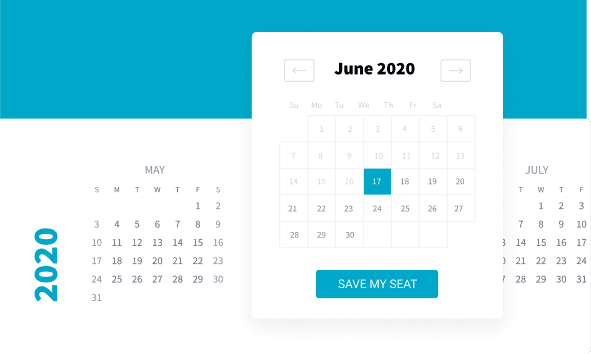 Each week we bring our community together for an informal Zoom call to connect, share ideas, and inspire projects.
Learn More
Better visuals.
Better results.
1Source authentic visuals that travelers are sharing on social media around your brand.
2Manage your UGC and branded visuals in a single modern platform.
3Take the guesswork out of choosing visuals that will resonate most with your audience.
Explore the Product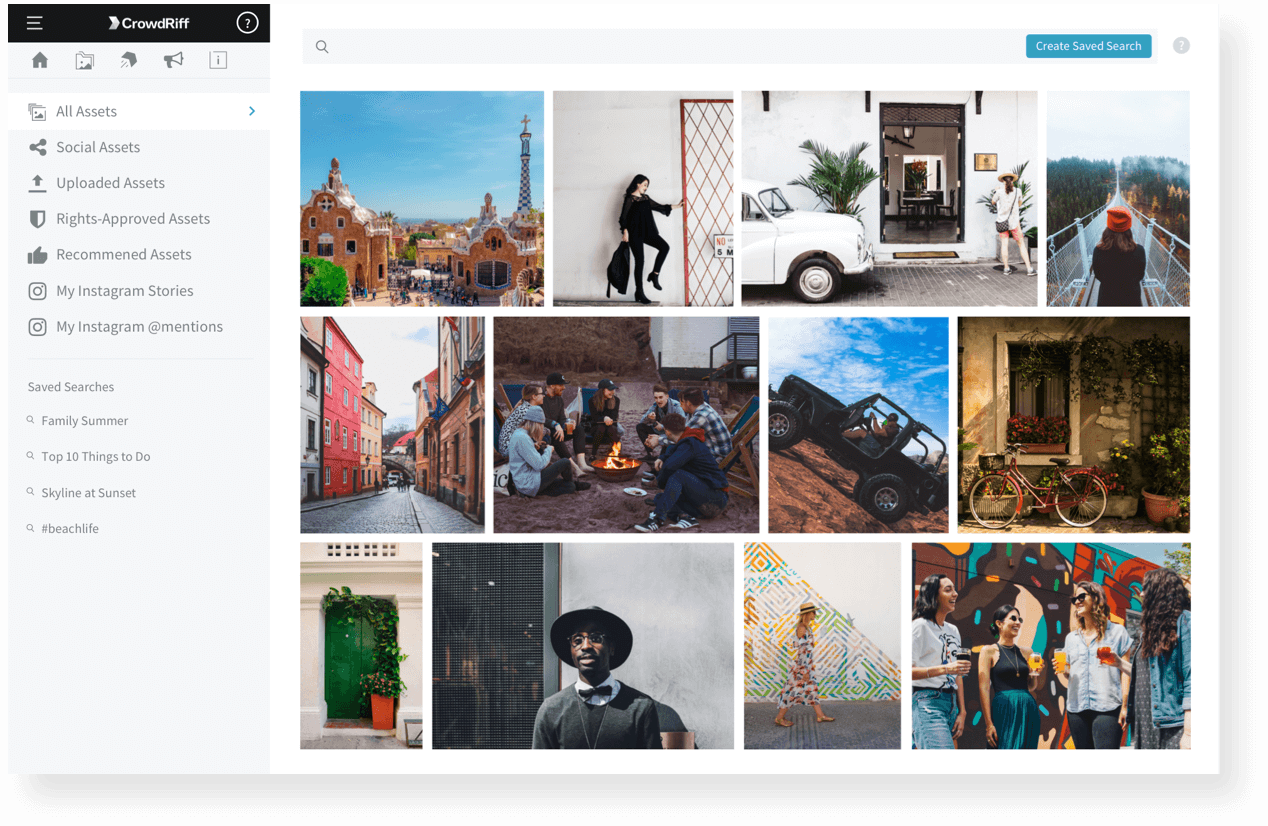 CrowdRiff is the first and only travel-focused Creative Platform Partner in the Instagram Partner program.
Benefit from our access to support, resources and experts within Facebook and Instagram.
Learn from the best
Explore our extensive library of visual marketing resources