Social media contests can skyrocket your brand's social presence and generate a lot of visual content for your brand. With this step-by-step guide on how to run a social media contest, you can easily execute one and reap all the benefits.
Long-Term Benefits of Social Media Contests
Social Media contests build long-term relationships with your audience. These contests keep working for you over a long period of time and continue to generate content. Just because the contest is over, doesn't mean that people will forget about your brand or your unique hashtag.
In fact, you may find that they continue to use the hashtag well past the end date of the contest, which means that you have a fresh stream of new images pooling up in your collection.
Now that they are following you, you can continue to interact with your audience and sharing your updates with them all year round. There is no expiration date on this.
Short-Term Benefits of Social Media Contests
In the short term, social media contests generate a lot of buzz and catapult your brand into the awareness of your target audience.
They are a great tactic to grow followers quickly and to explode your hashtag onto the scene.
A Step-By-Step Guide to Running A Social Media Contest
In the guide below is illustrated by incredible photos and real tips and tricks used in a contest by our client, #PictureABQ.
Step 1 | Set a Hashtag
When choosing your hashtag, keep in mind that people will probably continue to use it even after your contest is over. So choose a hashtag with longevity.
The hashtag should be between 10-15 characters at most and be intuitive to use. Ask yourself, would a person actually think of the hashtag and use it intuitively?
Some intuitive hashtags to borrow inspiration from:
#(airport code)+now. Example: #PDXnow
#thisis+(your town). Example: #thisisCLE
#picture+(abbreviation of your town). Example: #PictureABQ
#my+(your town). Example: #myhouston
Step 2 | Define Your Goal
Ask yourself what is your goal for this social campaign. Setting a goal will help you to measure the success of the contest and also to stay focused instead of getting distracted by something shiny in the contest.
Our recommendation is to pick ONLY one or two from the following suggestions as your goal for the contest:
Introduce a new hashtag
Increase the use of your hashtag
Increase followers
Increase comments and engagement with your social profile
If you pick too many goals, then optimizing the contest, tracking it and reporting on its success will become too difficult.
Step 3 | Brand Your Social Contest
This is a critical part of the promotion plan for your contest. Make a banner for your homepage and sidebar of your website. Place the branded banners in your newsletter. Promote your contest on you social channels multiple times and don't be afraid to mention it on a daily basis leading up to and during the contest.
Also, place the link with the contest announcement directly into your bio on Instagram, Twitter and Facebook.
Change your cover image on Facebook and Twitter with a big call to action to join the contest.
Pin your contest to the top of your social feeds. It's easy to do and many people forget to use this simple trick.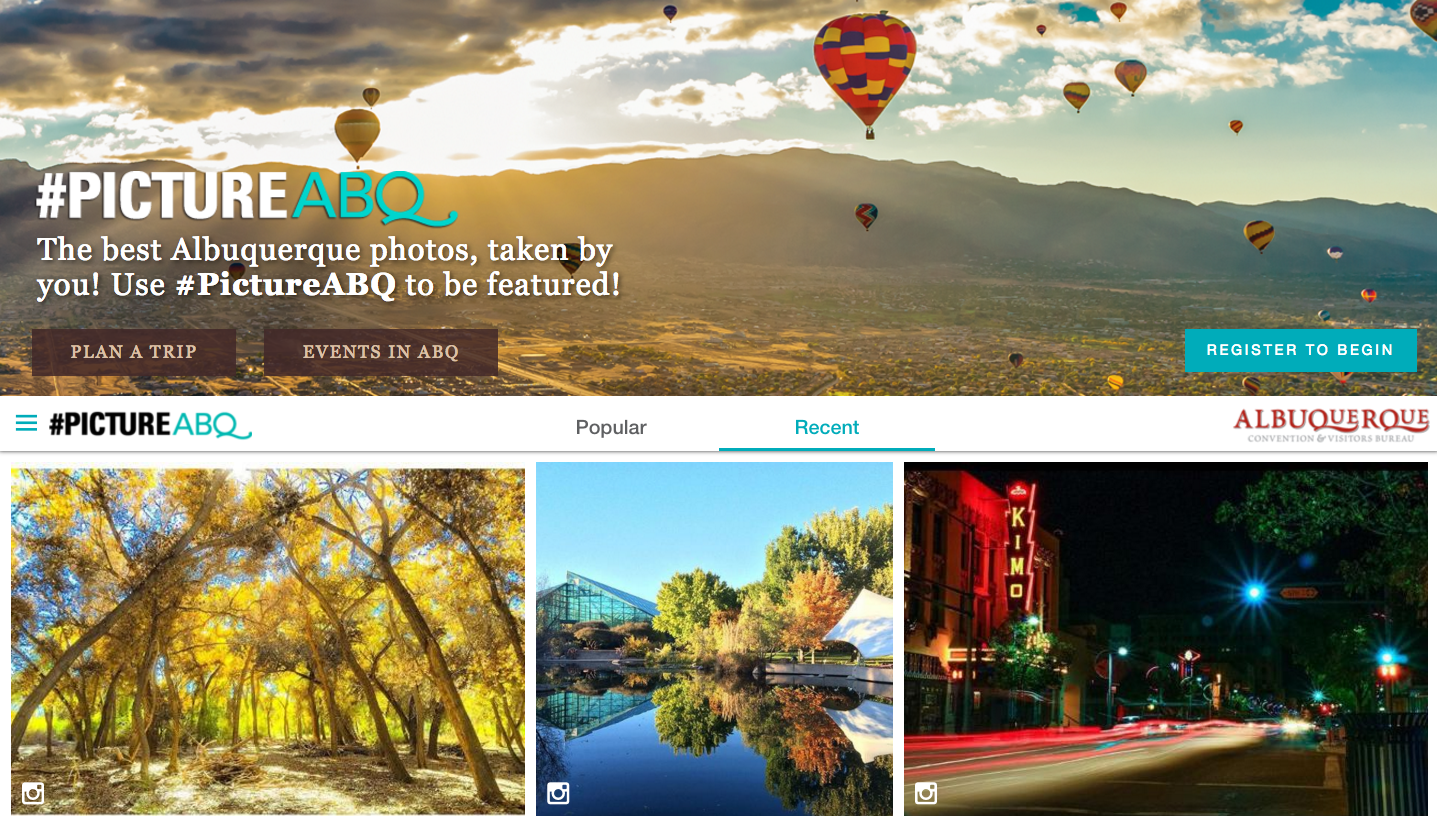 Step 4 | Post Your Contest Rules
Post the rules of your social media contest right on the main page where you announce it. Work with your legal team to make it fool proof but also make it easy for your fans and followers to understand.
It is important to do this step right because it will protect you in the future. You can draw inspiration from other brands that have run social media contests in the past.
Step 5 | Set A Timeline
Make sure you communicate when the contest goes lives and when it ends.
You can build up excitement for the launch of the contest well in advance of the contest start date. A few days before the contest ends, you can create a surge in interest with callouts like "Only 2 days left to enter! Don't miss your chance!" Let everyone know so the anticipation builds. You may even find a spike in entries very close to the end date of the contest.
A few days before the contest ends, you can create a surge in interest with callouts like "Only 2 days left to enter! Don't miss your chance!" Let everyone know so the anticipation builds. You may even find a spike in entries very close to the end date of the contest.
And what happens after the contest ends? Do the participants know when you will announce the winner? Tell the contestants the exact date when they should come back and check whether they won or not.
"Pilots ignite their hot air balloons at the Albuquerque… https://t.co/YC6xaVCZHP pic.twitter.com/VHxyp55c0V

— Stan Davis (@RealStanDavis) October 27, 2015
Step 6 | Announce & Promote Your Contest
Announce your social media contest on your official blog, post it on all of your social channels, and feature it on the homepage of your website. If you are working with a PR company, ask for their help to promote the contest.
Use your blog and post about the contest multiple times, linking back to the original post where you announced all the details of the contest.
Highlight the contest on all your social channels by putting a link to it in the bio of all your social profiles.
Step 7 | Engagement
It is important to continue the conversation with your followers even after they have entered the contest. Set up engagement and comments, or write out scripts to make it easy for you to communicate with your contestants.
You should set up four types of engagements or conversation starters.
The first type: For participants.
The second type: For people who you want to enter your contest.
The third type: For people from last year who went to the event (if your contest is around a specific event) in the past.
The fourth type: For people who use other hashtags related to your destination and invite them to enter your contest.
We've created a swipe file of over 60 great scripts you can use. Click here to grab them. 
Step 8 | Winner
Decide beforehand how you will select the winner. We recommend sorting your entries by the number of likes and comments in its native social network, which you can easily do with Crowdriff.
It's OK to think of your own criteria and you shouldn't feel pressured to be completely objective and go only by stats and numbers. If a particular image stirs emotion but didn't get a lot of native likes and comments, it could still be your winning photo.
This was the winning photo for 2015 in the #PictureABQ contest. Check it out as well as the top 10 photos from the contest here: visitalbuquerque.org.
CONCLUSION
That is the easy part however, and setting up the backend of how you will monitor, promote and manage the contest is more tricky. 
A tool like CrowdRiff can make this easy for you with our advanced search and tagging capabilities and even if you don't have such a tool, you can run the contest on the backend using a few basic tactics.
Ready to run your own social media contests? Contact us!
GET CROWDRIFF!
http://crowdriff.com/wp-content/uploads/how-to-run-a-social-media-contest.jpg
315
900
CrowdRiff
http://crowdriff.com/wp-content/uploads/crowdriff-logo-pink-grey-1.svg
CrowdRiff
2016-01-21 17:25:06
2016-06-29 18:28:49
An Actionable Guide To Running A Social Media Contest