The complete guide for travel marketers.
This is a gated content, please fill out the form below to view this content.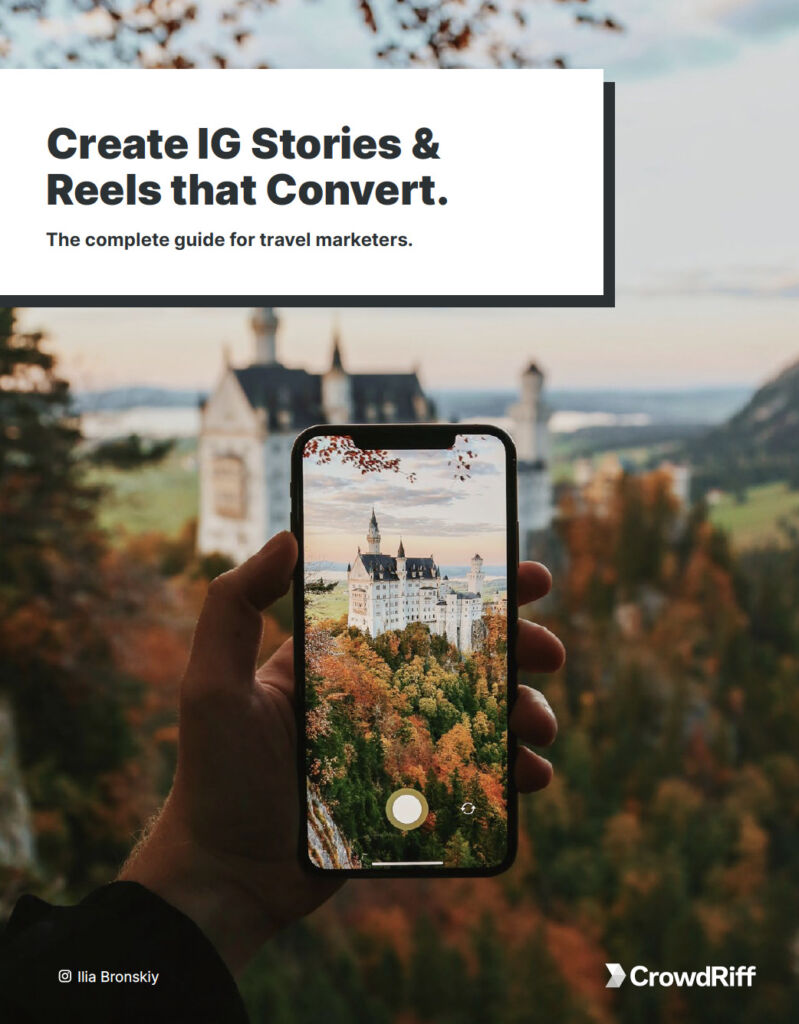 It's no secret that Instagram Stories and Reels are giving TikTok a run for its money. With all the bans and uncertainty around TikTok for government agencies, DMOs are unsurprisingly putting more weight into their IG activities – and it's paying off. Instagram has announced that 36% of businesses use Stories to promote their products, and with 91% of active users watching IG videos every week, it's no surprise that 49% of Gen Z consumers actively use Stories to find products and services.

For DMOs, Stories and Reels are a great way to not only showcase your destination, but to highlight your areas lesser-known spots and ultimately inspire your followers to book their next trip. Features like polls, questions, and swipe-up CTAs that can direct users back to your website, helping with conversion metrics and website engagement, make it possible to turn your Stories and Reels into an effective, measurable channel for you.

In this eBook, we'll talk about the different ways that you can use Instagram Stories and Reels to drive conversions, with examples from creative DMOs. We'll also share ideas on how you can incorporate user-generated content (UGC) into your Stories and Reels to get your audience excited.

Download this eBook and let's jump in!