Learn how travel and tourism marketers are using Instagram Stories and turning it into an effective, measurable marketing channel, that drives conversions.
This is a gated content, please fill out the form below to view this content.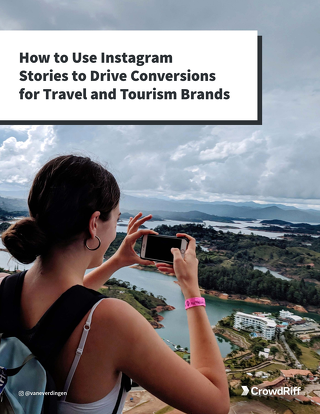 Instagram Stories offer a uniquely engaging way to interact with travelers on social media.
The format is perfect for more authentic, informal storytelling, and by using polls, questions, and swipe-up CTAs, marketers can inspire direct action from their audience.
In this eBook, we look at how travel and tourism marketers can use all of these features, alongside user-generated content, to turn Instagram Stories into an measurable, effective marketing channel.
Read this eBook to learn:
Engaging and measurable ways to interact with travelers
How user-generated content makes content creation easy
6 different ways to use Instagram Stories to drive conversions