Content creation you can actually scale
Creating short-form video shouldn't take up all your time. Get the content you need from talented local creators without getting caught up in contracting, licensing, and payments.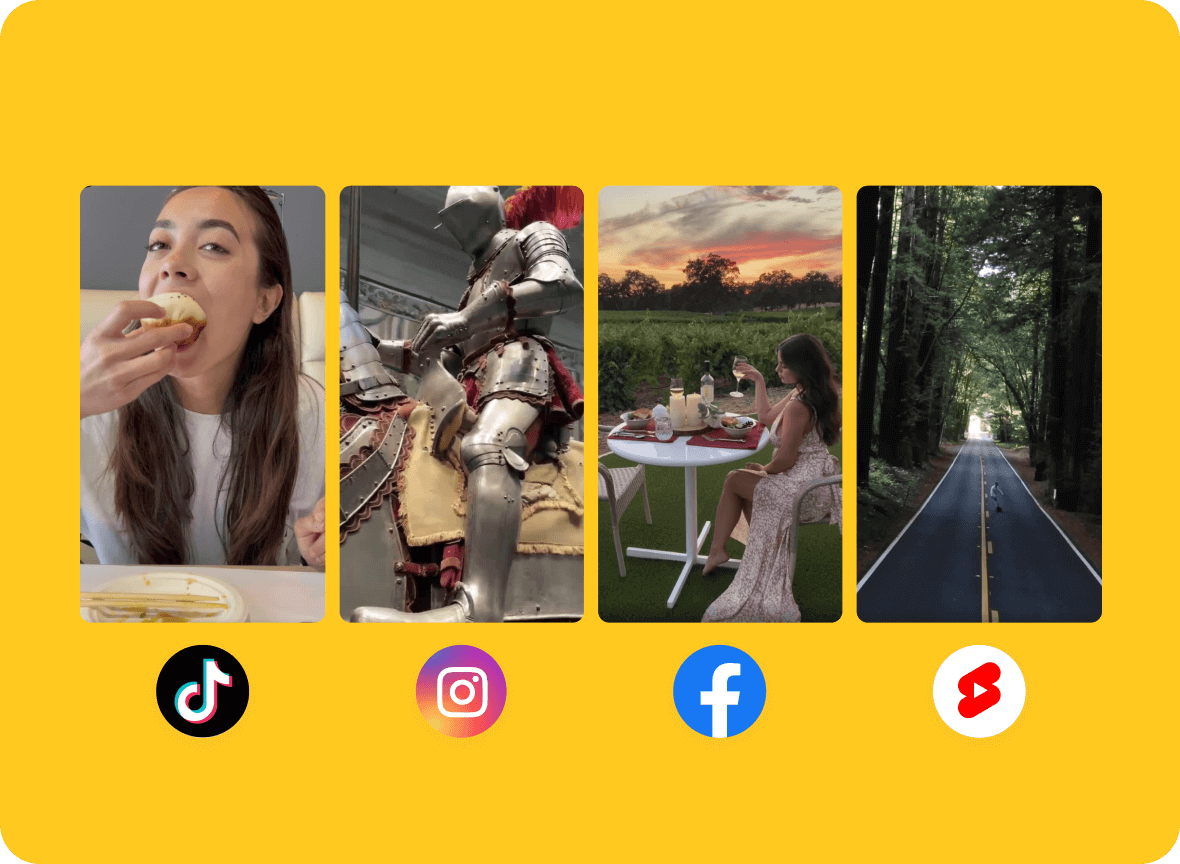 Level up your social media visibility
Travelers want more short-form video—and so do the social algorithms. Feed demand with clips that you can edit and repurpose into an endless supply of fresh content.
How it works
Submit a content request
Tell us about the topics, events, partners, and programming you want to cover in your destination.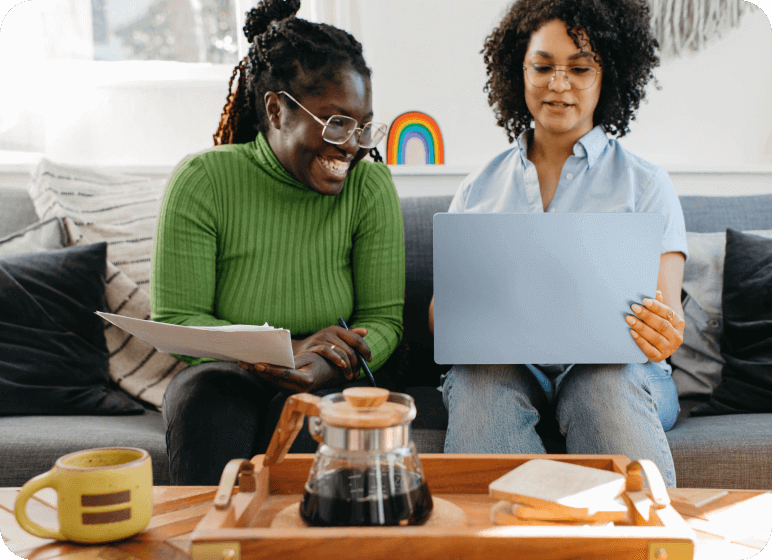 Sit back and relax
We'll source original content from talented local creators and deliver it faster than you can ink your next influencer deal.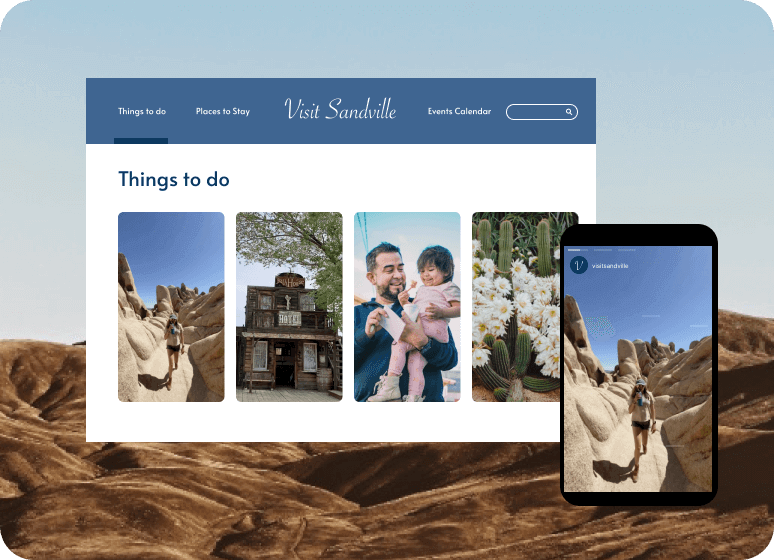 Use your new assets
Explore your new collection of high-quality, fully licensed video content, that's ready to use and repurpose.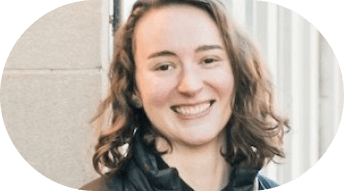 "For a relatively small destination with a  small  team, it really helped to know that CrowdRiff would do the legwork of sourcing talented, local creators."
– Katie Shimp, Digital Marketing Manager at Travel Marquette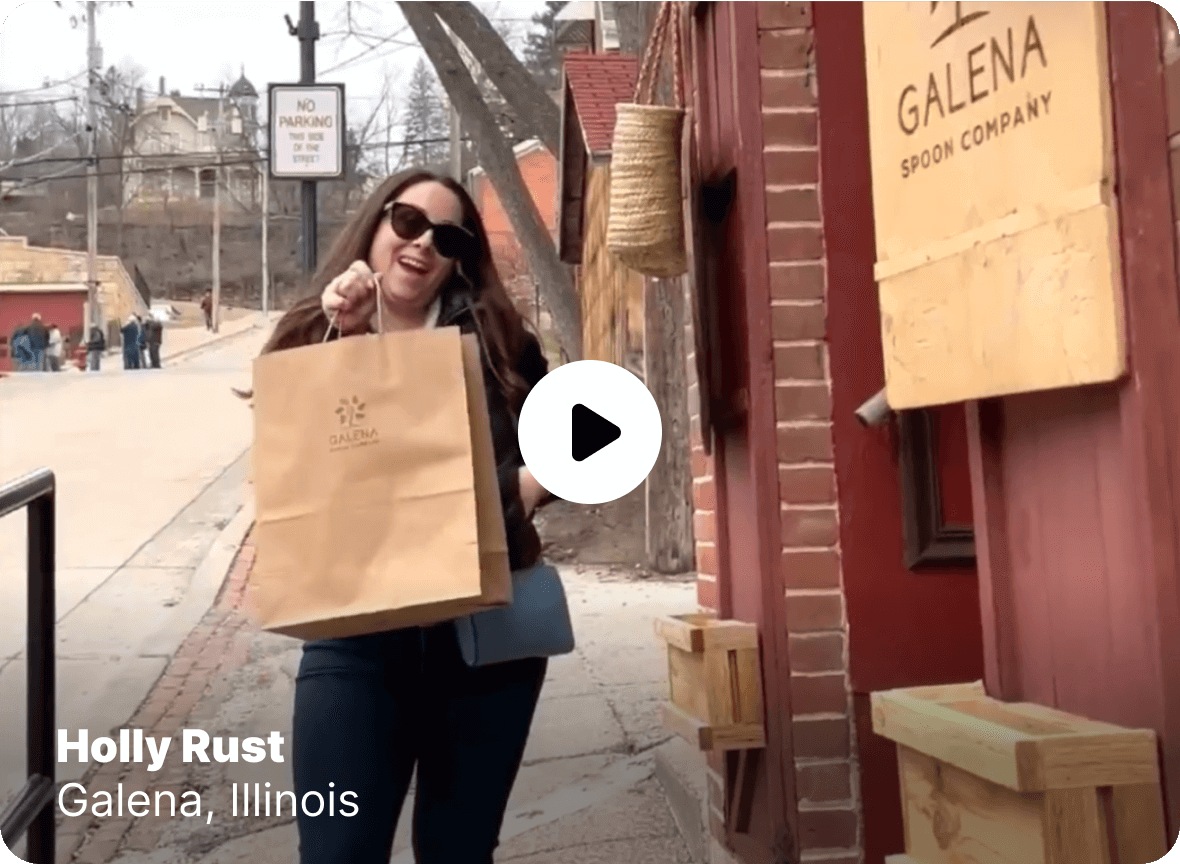 Creators content increases engagement by up to 45%
We connect you to talented local creators, not big-name influencers. Tap their deep knowledge and diverse POVs to create content that travelers trust.
FAQs
CrowdRiff Creators helps DMOs scale their short-form video output by handling everything from sourcing, onboarding, managing, and compensating creators. We deliver short-form video assets that destinations can use and repurpose to reach and engage more travelers on Reels, TikTok, Shorts, and other marketing channels. And instead of big-name influencers, we work with in-the-know locals whose breadth and depth of destination knowledge builds unrivaled trust with travelers.

Submit a content request:
Tell us what you need! What are your goals and what type of content will help you achieve them?

Sit back and relax:
We'll source, manage and onboard local creators to make sure you're getting the content you need.

Use your new assets:
Receive quality short-form video content that you can repurpose across your marketing channels.

We do the tedious work of researching creators online via platforms where they have posted their content or portfolios. We leverage our ever-growing creator network to get referrals and add new creators from different regions. We then use our experience of evaluating creators and knowing what makes good short-form content to screen creators. Our team is happy to provide more details – reach out!

CrowdRiff Creators is suitable for destinations for all sizes because our unique approach doesn't target typical influencers with high follower counts you might find in bigger destinations. Nope, we're all about finding passionate local content creators in your community, meaning you might not even know they're there. This creator acquisition strategy has worked wonders in smaller spots like Marquette, MI (population 20,394, 50.25 km²) and Galena, IL (population 3,282, 11.68 km²). We're all about finding quality creators and showcasing their awesome content!

This depends on what package you choose. But our packages start at 250+ raw video clips that can be used to build short-form video. Our team is happy to chat through what package is best for you.

Similar to CrowdRiff UGC, we want to make getting content rights as easy as possible. That's why with CrowdRiff Creators, you'll automatically get a worldwide, non-exclusive, forever-and-ever, can't-take-it-back, and no-royalties-required license to do some pretty cool things with your short-form video content. It's all yours to repurpose on your social feeds or website.

You'll receive video content from creators in raw MP4 files to give you the most flexibility. Take this raw footage and b-roll and work your magic to create awesome TikToks, Reels, or YouTube Shorts. To help you out, CrowdRiff Studio is a fantastic tool for editing the content you get from CrowdRiff Creators before sharing it on your socials.

Once you're set up and have outlined your content requirements, you'll start receiving content within 6 weeks.

Once you receive and approve your content, we then compensate the creators via our Reloadable Prepaid Visa Debit or MasterCard. Payments are entirely handled by our team, so you don't have to worry.