POWERING THE WORLD'S BEST TRAVEL BRANDS.
CrowdRiff is the only intelligent visual marketing platform purpose-built for destinations, attractions, museums and OTAs.
A central home for all your visuals.
Stop chasing photos and videos across platforms, hard drives and cloud storage services. Bring all your visuals into one central platform.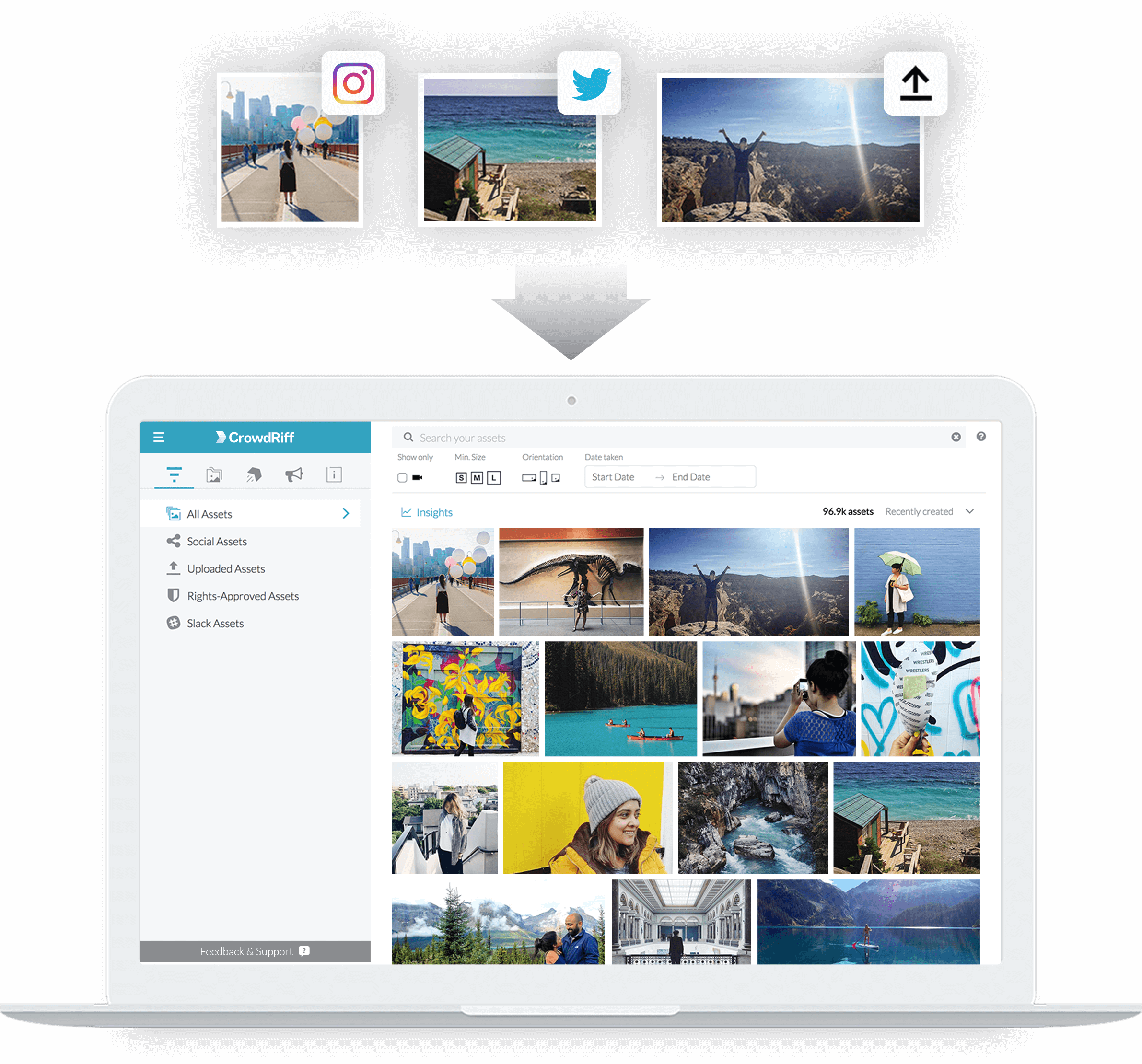 Flexible UGC sourcing and rights management.
Find the perfect balance of convenience and comprehensiveness to secure rights to the visuals you need to tell your brand story, safely and reliably.
Say goodbye to managing your digital assets.
Move beyond your average digital asset manager to an AI-powered visual organizer that auto-keywords all your visuals to make them more action-ready.
Find picture-perfect visuals in seconds.
Use the industry's most intelligent predictive search to find visuals from every corner of your library in seconds.
Increase website performance with self-optimizing galleries.
CrowdRiff tracks the performance of each photo and video in your galleries and automatically features those that are gaining the most traction.
Get visual content analytics that help you make better decisions
Use CrowdRiff's visual content analytics to measure performance and inform your big-picture visual strategies.
Get Started With CrowdRiff.